An outbreak leaves 17 Covid-19 infections in the Insular Hospital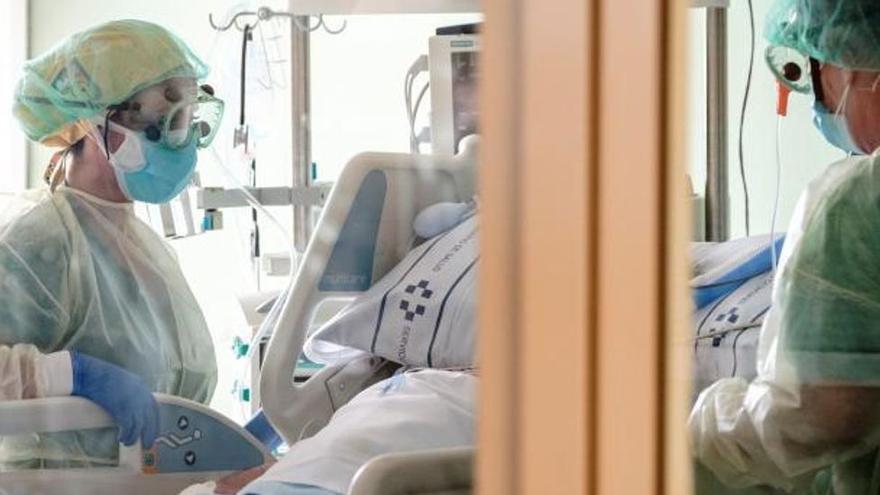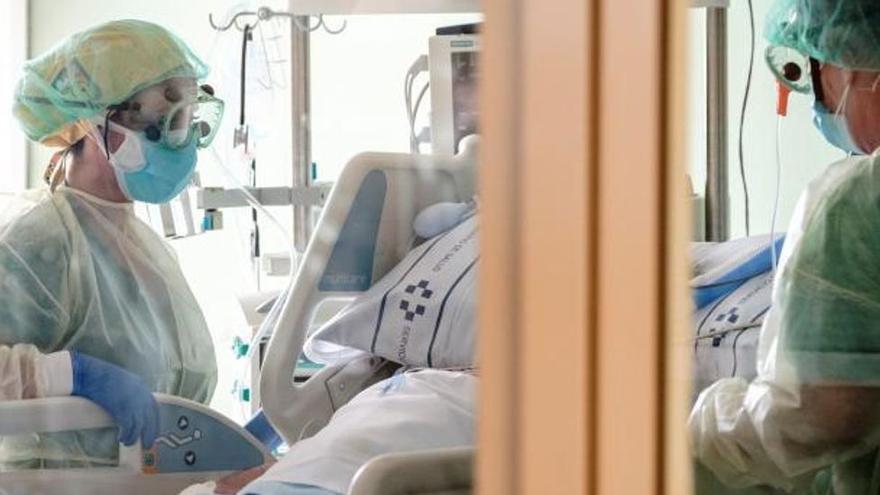 The Ministry of Health has notified this week 260 new outbreaks of covid 19 with 1,179 cases, of which 118 have occurred in Gran canaria, 108 in Tenerife, 14 in Fuerteventura, nine in Lanzarote, eight in La Palma and three in La Gomera.
By area in which they have occurred, 116 are family outbreaks, 105 social, 26 work, five in socially vulnerable groups, three sports, two educational, two social health and one health.
In general, all outbreaks have fewer than 10 associated cases except eight outbreaks that exceed that number.
Between the social shoots more numerous stand out two in Fuerteventura with 14 and 10 cases, one in Gran Canaria with nine cases, one in Lanzarote with eight cases, and five outbreaks with seven cases: three in Gran Canaria, one in La Palma and one in Tenerife.
Regarding the outbreaks of labor originAmong the most numerous, one with 12 cases in a home care company in La Palma stands out, one with nine positives in an office in Gran Canaria, one with seven affected people in a hotel in Gran Canaria, one in an aesthetic center of Gran Canaria with seven cases and one with six cases reported in a restaurant in Fuerteventura.
They have also been reported three outbreaks in two prisons in Gran Canaria Tenerife and La Palma, with 76, four and three cases, respectively.
It also stands out, for being one of the most numerous, one family member with several addresses involved that affects 12 people on the island of Tenerife.
Regarding the two educational shoots, one has been reported in Gran Canaria and has 14 cases and another in Lanzarote with six people involved.
Of the three sports shoots, all notified in Tenerife, one affects six athletes linked to water polo, one has been notified in a gym and has five people affected and another, with three cases, is related to swimming.
The socio-sanitary outbreaks, the three in Tenerife, one has a family branch and has 11 cases in the San Miguel Disability Center, another in the Mirador de Ifara affects five people and another, in the Davida residence, has an associated case.
With respect to health outbreak, notified in the Insular University Hospital of Gran Canaria, has 17 cases, of which 10 are patients and seven are workers.
It is also still being done follow up to 39 old shoots, of which some have grown in number of cases.
Thus, a socio-sanitary outbreak at the Los Olivos residence in Gran Canaria, which has been increasing its number of cases to 45 cases, of which 36 are residents and the rest are workers.
There is also a labor outbreak notified in a construction company in Gran Canaria that already has 63 cases, a sports company with social ramification in Gran Canaria has 38 associated positives, a sports / family company with 35 cases in Tenerife and one notified in a birthday in Tenerife that already has 27 positive.
04 08 2021 20:49
The Canary Islands do not contemplate changes in the alert levels for islands this week. Read more
04 08 2021 16:51
Three outbreaks in prisons in the Canary Islands leave 83 affected. Read more
04 08 2021 16:24
The Canary Islands are close to 15,000 active cases of covid after adding 800 positives. Read more
04 08 2021 12:57
The Canary Islands registered five deaths with coronavirus on Tuesday, the highest number since May 13. Read more
04 08 2021 12:57
Las Palmas II prison registers an outbreak with 76 positives for coronavirus. Read more
04 08 2021 12:57
A Canarian athlete, who was not vaccinated, becomes infected with Covid-19 and is admitted to the ICU. Read more
04 08 2021 12:56
Pharmacies on the Islands sell 14,600 antigen tests in one week. Read more
04 08 2021 12:56
Picture of the day: A Canarian sanitary vaccinates her son. Read more
04 08 2021 12:55
Gran Canaria has more than 5,100 active cases of Covid-19. Read more
04 08 2021 12:54
The fifth wave delays and limits the tracking capacity in the Islands. Read more
03 08 2021 19:47
An unvaccinated covid patient in the Canary Islands isolates himself, does not notify Health and ends up in the ICU. Read more
03 08 2021 15:58
The deceased with coronavirus registered today in Tenerife are three women of 69, 57 and 56 years old and two men of 56 and 44 years old.
03 08 2021 15:57
The death of Gran Canaria that was uploaded to the statistics yesterday and was pending validation corresponds to a 76-year-old man.
03 08 2021 15:57
The Canary Islands added 671 new cases of covid and five deaths this Tuesday, all in Tenerife. Read more
03 08 2021 12:58
Health sends SMS to those people who have not been vaccinated against COVID-19 in the Canary Islands. Read more
03 08 2021 12:57
The pressure in the ICUs of the Canary Islands is the highest since the confinement. Read more