An outbreak leaves 13 affected in a hospital in the south of Gran Canaria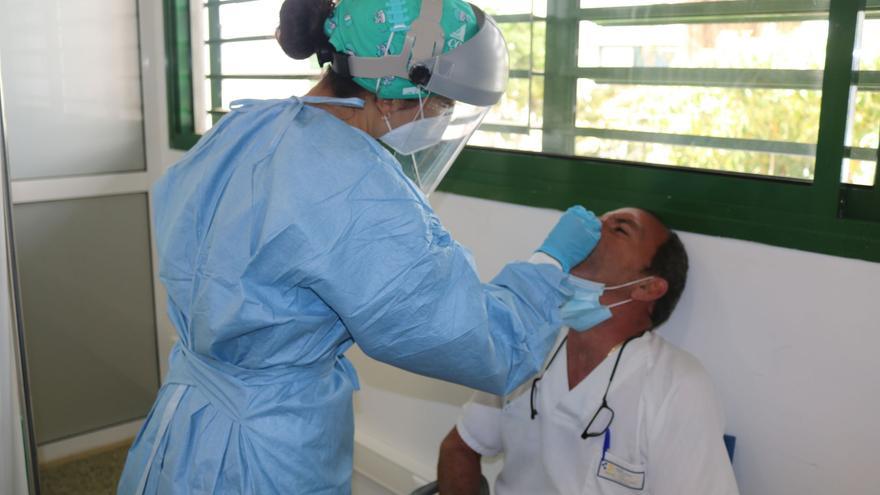 The Canary Islands notifies this week a total of 113 new shoots of coronavirus with 718 associated cases, of which 40 required hospital admission and two people have died. In addition, 46 old shoots are still being monitored.
Of the total outbreaks, 68 were produced in Gran Canaria, 23 in Tenerife, 16 in Lanzarote, three in Fuerteventura, two in La Palma and one in El Hierro.
By area in which they occurred, it should be noted that 52 outbreaks are family-related, 32 social, 20 work, 8 educational, and one hospital.
The hospital outbreak, with 13 people affected, of which seven are being admitted, affects a center in the south of the island of Gran Canaria.
Also this week it is detected that family outbreaks occur mainly among non-cohabitants. Most of the outbreaks have less than 10 cases, although there are 13 outbreaks with more than 10 infected people, of which 10 are registered in Gran Canaria, two in Lanzarote and one in La Palma.
The three most numerous are one of 30 people, two of them in hospital admission, of social origin with family branches in Lanzarote; and two of 27 and 18 cases, respectively, which occurred in Gran Canaria in the family environment.
They stand out for being the most numerous, another three in Gran Canaria, one with 13 affected people of social origin and two of family origin, both with 12 associated cases. The other two most numerous outbreaks in Lanzarote and La Palma affect 12 people each, the first being of social origin and the second labor, with family branches.