An outbreak in a company in Gran Canaria affects 20 people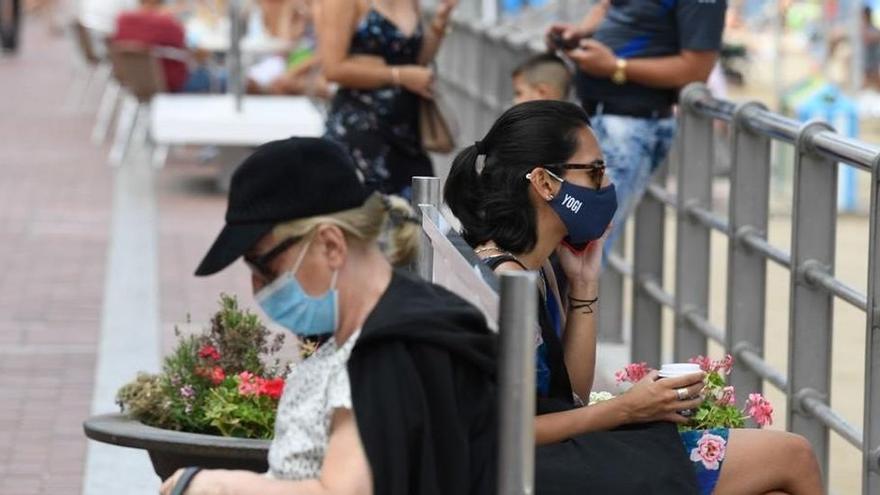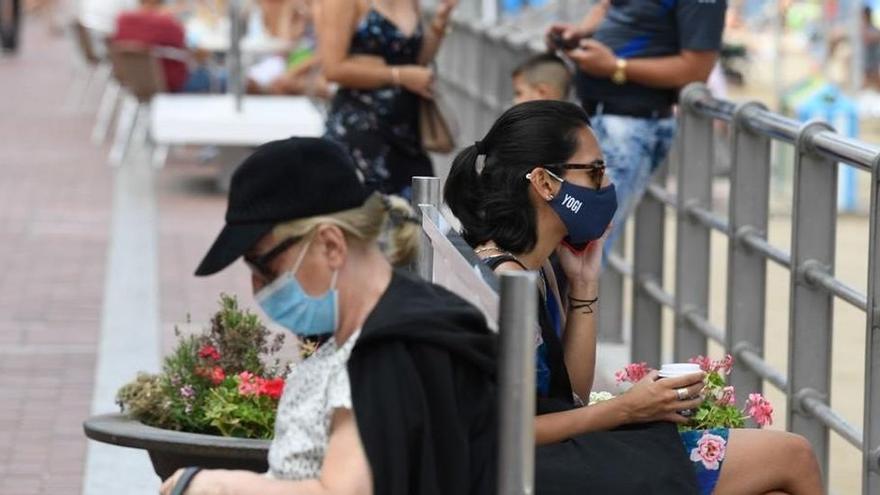 Canarias registers this week 98 new Covid-19 outbreaks with 539 cases, of which 77 have been reported in Tenerife, 12 in Gran Canaria, seven in Fuerteventura and two in Lanzarote. This represents a decrease compared to the previous week, when the Archipelago registered 101 outbreaks with 613 cases.
By area in which they have occurred, It should be noted that 31 are social outbreaks, 31 are family, 25 are work, six educational, four in socially vulnerable groups and one sports.
In general, all outbreaks have fewer than 10 associated cases except six outbreaks that exceed that figure: one work in Gran Canaria that affects 20 people reported in a food industry company, another work in Fuerteventura with 19 cases also in a food industry company, one work in Tenerife with 14 positives detected in a restaurant, a social one in Tenerife with 14 affected people, an educational one in Tenerife with 14 cases and a work-related one in Gran Canaria reported in a shop and which has 11 associated cases.
Regarding the job outbreaksIn addition to those already mentioned above, there are three in Tenerife notified in construction companies, which have seven, six and six cases; two other outbreaks in Tenerife with six cases each registered in catering establishments, one in a hotel in Lanzarote affecting six people and one in Tenerife with five positives registered in a food industry company.
From among the labor outbreaks, stand out six produced in hotel and restaurant establishments, all of them in Tenerife. They affect 14, six, six, four, three and three people. At this point, the Ministry of Health recalls that in certain activities that are carried out in closed, poorly ventilated spaces and in which the protective measures for drinking and eating are relaxed, it is where there is the greatest risk of catching COVID- 19.
Of the six educational shoots, all with family branches and corresponding to the island of Tenerife, have 14, nine, seven, seven, four and three associated cases.
Regarding the sports sprout He has registered in a gym in Tenerife and has six people affected.
Also 40 old shoots are still being tracked, of which some have grown in number of cases. Thus, the outbreak produced in a hostel in Tenerife already affects 87 people, one reported work in a construction company in Tenerife has 31 cases, one social, also in Tenerife, with 25 positives and one educational with 20 people affected in Tenerife .
06 29 2021 20:23
More than 30 Catalan students who celebrated the end of the year in Tenerife test positive for COVID-19. Read more
06 29 2021 20:22
The TSJC suspends the closure of the interior of the hotel business in Tenerife. Read more
06 29 2021 20:09
The Archipelago registers 206 cases in the last hours. Read more
06 28 2021 17:00
The Canary Islands registered 195 new cases of Covid this Monday, 158 of them in Tenerife. Read more
06 27 2021 09:34
The hospitality industry denounces that there is no evidence of outbreaks in their premises. Read more
06 27 2021 08:06
The Canary Islands prefer masks despite the flexibility outdoors. Read more
06 27 2021 07:44
The confusing epidemiological data of Tenerife. Read more
26 06 2021 16:58
Pharmacists recommend continuing to use the mask. Read more
06 26 2021 15:39
The Canary Islands have registered 201 new cases of COVID-19 in the last 24 hours, so that the total accumulated cases in the islands now rises to 60,148 with 2,715 active, of which 26 are admitted to the ICU and 201 remain hospitalized, according to data from the Ministry of Health of the Canary Government.
In the last hours there has been no death from COVID-19 in the Islands, so the total number of deaths since the beginning of the pandemic remains at 786, of which 437 have been in Tenerife; 275 in Gran Canaria; 49 in Lanzarote; 13 in Fuerteventura; 7 on La Palma; 4 in El Hierro, and 1 in La Gomera.
The Accumulated Incidence (AI) at 7 days in the Canary Islands rises to 56.76 cases per 100,000 inhabitants and the AI ​​at 14 days grows to 105.1 cases per 100,000 inhabitants. To date, a total of 1,201,378 PCR tests have been carried out on the islands, of which 2,842 correspond to the last 24 hours.
By islands, Tenerife adds 165 new infections with a total of 27,391 accumulated cases and 2,140 epidemiologically active; Gran Canaria has 23,287 accumulated cases, 26 more than the previous day, and 376 active; Lanzarote adds two new cases with 5,724 accumulated and 68 epidemiologically active, and Fuerteventura adds seven infections and has 2,551 accumulated cases and 126 active.
La Palma adds a new case and stands with 574 accumulated and one active; El Hierro, without new cases, has 372 accumulated and none active, while La Gomera does not add new cases, so its accumulated remain at 248 and four active.
06 26 2021 14:48
37% of the Canarian population is already immunized against COVID-19. Read more
06262021 09:00
Twelve municipalities in Tenerife are at high or very high risk. Read more
06 26 2021 08:46
"If you want a drink, today is the last day we open." Read more
06 26 2021 08:38
The Canary Islands are still among the communities without contagion in nursing homes. Read more
06 26 2021 07:57
Canarias is released from the mask outdoors after 45 weeks. Read more
06 25 2021 15:18
Gran canaria It has 23,261 infections in total, 26 more than the previous day, and 366 active. For its part, Lanzarote adds five new cases, with 5,722 accumulated and 75 active; Y Fuerteventura it has 2,544 accumulated cases, with 14 more than the previous day, and 120 active.
06 25 2021 15:17
Of the 185 infections recorded today, 139 -three out of four- are on the island of Tenerife.
06 25 2021 14:54
The Canary Islands registered 185 new cases of coronavirus and two deaths associated with the disease this Friday, in Tenerife. Read more