An outbreak affects 14 workers on the La Aldea highway and slows down works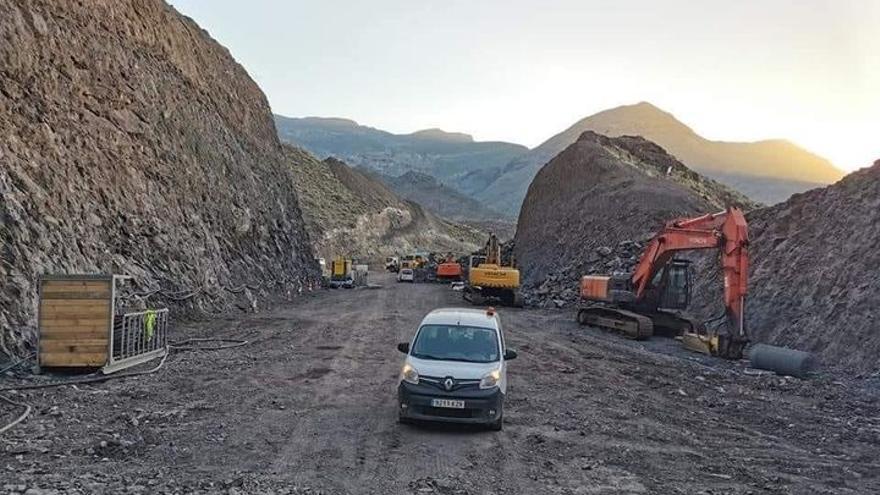 An outbreak of coronavirus among the workers of the works of the second phase of the La Aldea road, in Gran Canaria, has left 14 infected and 30 people in quarantine due to close contact with the above, has reported Roque Aldeano Forum from sources of the Ministry of Public Works of the Government of the Canary Islands.
The situation has forced to slow down the work that is being carried out on the new route between Agaete and El Risco, where about 200 people work.
"Once all the affected personnel are incorporated, complying with the health protocols, in an approximate time of a week and a half, the lost time will be recovered," they point out from Foro Roque Aldeano, according to the data available to that group.
The platform highlights that "the most important thing is people's health" and wishes "a speedy recovery" to affected employees, as well as to "all persons affected by the recently produced Covid-19 outbreak in La Aldea ".
The Ministry of Health of the Government of the Canary Islands reported yesterday of the existence of a social outbreak related to a wake in La Aldea de San Nicolás that reaches 52 cases. He added that since it is such a numerous outbreak and with ramifications in several municipalities, its analysis is being carried out by the General Directorate of Public Health and not the local health center, as is usual.