An Israeli bombing interrupts a live of 'Red hot' with Gaza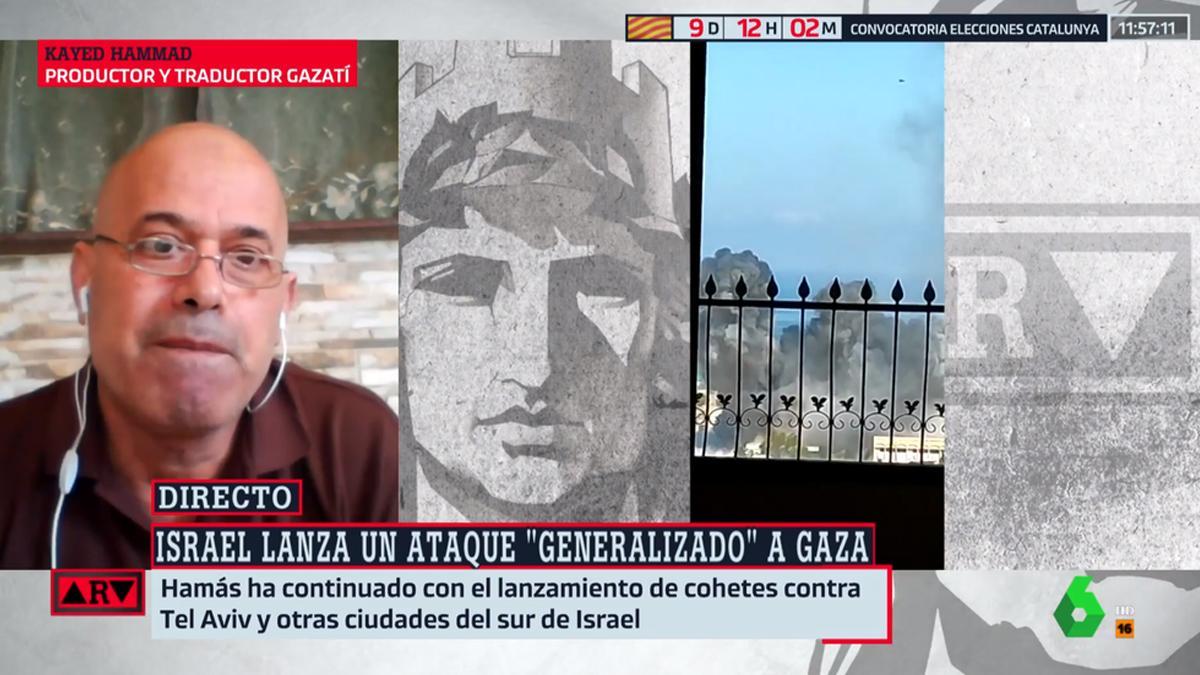 This Monday, May 17, the viewers of 'Al Rojo Vivo' have witnessed a shocking live connection to Gaza. Kayed Hammad, contributor to the current affairs program of laSexta, explained how the bombing of Israel over the Strip when a loud bang has crept into the video call.
Due to the noise of the projectiles, the producer and translator has been forced to interrupt his story. "Now, now! I'm sure you can hear it," he would say to Ferreras. After several seconds of uncertainty, he has resumed the conversation with the journalist: "I do not know if he has heard the bombing."
"Is this one of those rockets or bombardments?" Ferreras asked Hammad, who narrated that they are "the ongoing bombardments in the area." "Tonight 200 planes have entered an area like Gaza, which has 360 square kilometers. Imagine how it is", the gazati has lamented.
Hammad has also spoken about the problems he is having to maintain communication from Gaza: "We use batteries. I am losing connection all the time, in the last tower they bombed was the satellite dish that gives us the Internet. In this war I have changed company three times, because they were destroyed and others had to be found. "
"Nobody can imagine what is happening here without seeing it," he pointed out before concluding with a reflection: "Suppose they bomb terrorists. What about us? What about children?"