An intimacy forged over a slow fire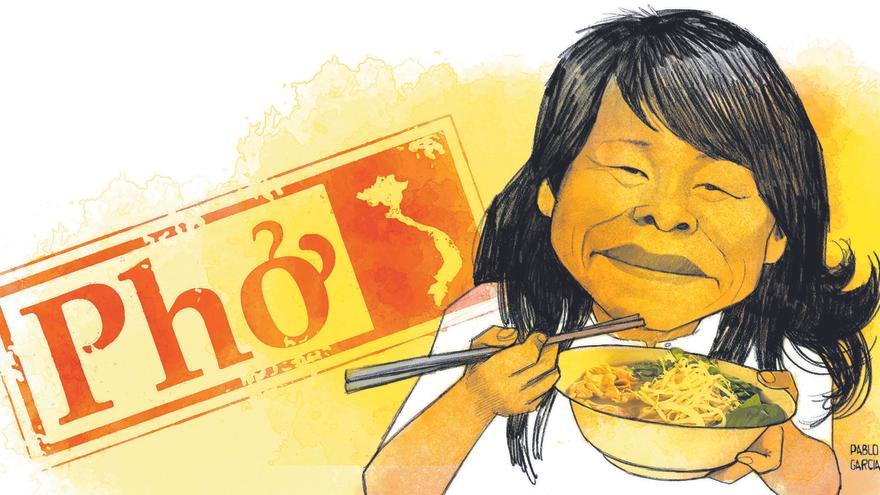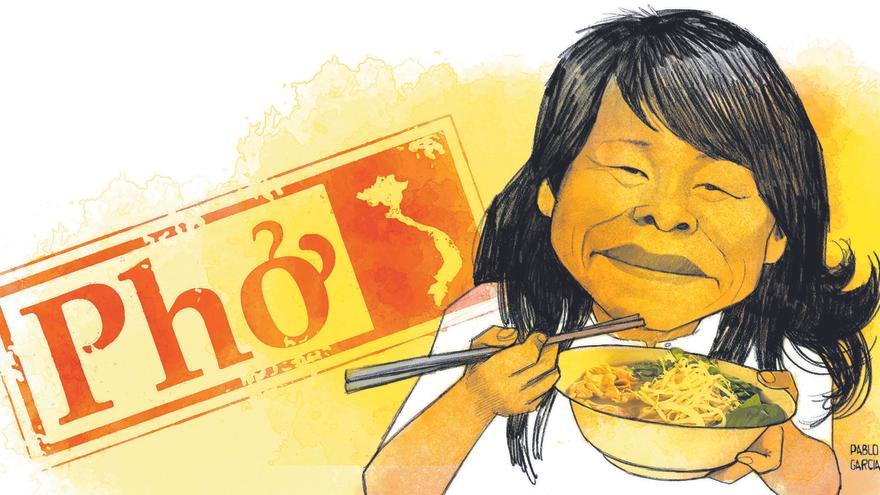 This today is a gastronomic chronicle only in part. I'll explain it right away. Those of us who became fond of reading the stories that some of the great reporters about the Vietnam War told us from a young age, have the angelic face of Madame Nhu, who was a true demon, stuck in our memory. Tran Le Xuan, which was her maiden name and which means Beautiful Spring, served between 1955 and 1963 as the Vietnamese first lady as she was married to the president's brother and adviser Ngo Dinh Diem. At that time, she commanded an army of twenty-five thousand paramilitary women in colorful uniforms, determined to do anything to stop the communist advance. There are still photos of him circulating around with his arm outstretched holding a revolver in front of the cameras. His degree of cruelty reached paroxysm when he used the word barbecue to refer to the immolation of some Buddhist monks who were protesting against his brother-in-law's dictatorship. He wrote a letter to the New York Times lamenting the monks' lack of patriotism for using imported gasoline to set themselves on fire. The term barbecue was not exactly gastronomic in the lexicon of Madame Nhu who, as the writer Kim Thúy masterfully describes her, had the face of a doll, usually dressed in áo dài, the elegant traditional Vietnamese costume, and took care to expose her neck and a shoulder part. She was a seductive evil witch to stay far enough away from. But it's not a good idea to linger over this undesirably culinary version of Tran Le Xuan's barbecue either, we'll cut to the chase.
Thuy left Saigon on a refugee barge at the age of ten. He currently lives in Montreal (Canada) and before publishing his first novel he was stumbling from one job to another. She was a seamstress, interpreter and lawyer in one of the best Canadian law firms, as well as a restaurant owner and radio and television food critic. He knows perfectly the cuisine of his country, and the description he makes of pho, the aromatic national soup and one of the ten most popular dishes in Southeast Asia, in EM, a moving novel structured in short stories that Periferica has just published as well as other of his books, not only responds to the best literary pieces that have been written about food, but is also a social portrait of the place where it was born. Reproducing it as Kim Thúy tells it is the best way not to distort it: «No Vietnamese living in Vietnam prepares pho soup at home. However, every Vietnamese living abroad has made or eaten homemade pho at least once, as expatriate Vietnamese cannot leave their homes and go to the corner pho stall. In cities there are probably as many vendors as there are alleys. Each stall is distinguished by the particular balance of its recipe, by the proportions of its twenty-odd ingredients: cinnamon, nutmeg, coriander seeds, star anise, cloves, ginger, onion, veal tail, veal brisket, veal bone, chicken skeleton, beef shank, beef tendon, fish sauce, shallot, chopped onion, cilantro, coyote coriander, Thai basil, bean sprouts, rice noodles, pepper, chilli, hot sauce. It is impossible to reproduce these soups at home, because they boil in cauldrons that, having been serving for two or three decades and mixing timid aromas with the most penetrating perfumes, are the recipient of an intimacy forged over a slow fire. If scientists were to examine them closely, they would see traces of their owners' papillae. Cinnamon would be the first to come off the one belonging to the lady who had her stall on Ha Hoi Street, while the one belonging to her neighbor would be distinguished by the smell of roasted ginger. To calculate the variations, you would have to raise at least twenty-four to the power of twenty-four. Everyone has their favorite place: friends share addresses, lovers grow fond of the first bowl they had together, schoolchildren choose them according to size and quantity, families go from generation to generation to the same place for nostalgia... ».
I am not an expat Vietnamese nor do I have the street stall reference. I have eaten beef pho in restaurants and the few times I have dared to cook it at home I have done it in the following way. The first thing is to hydrate the rice noodles for at least an hour. Then, shallot, ginger, cinnamon stick and star anise are sautéed on a griddle or iron skillet, removing the most burned parts. Then the spices, cloves, fennel and coriander seeds are roasted and reserved in an infusion bag. For the broth, boil the bones and the veal shank: when it starts to boil, wait a few minutes and throw away the water. The bones and meat are cleaned well, and they are put back in the pot with clean water, to which onion and ginger are added and cooked over low heat, avoiding boiling, for an hour. Later you have to add the shallots, the bag with the spices, salt, fish sauce and sugar. Stir everything and leave it on the fire for about an hour and a half more. Once the time has passed, the meat is reserved to soak to prevent it from darkening and when it is cold it is cut into slices, taking care not to break it. To cover the dish, julienned onions and fresh coriander leaves are used. Separately, blanch the rice noodles in boiling water for a few seconds and pour them into the bowl where they are going to be served. Place the thin slices of meat on top, complete with the spring onion and coriander, and pour the soup broth over it. For the final touch, we add a small dose of Hoisin sauce and Sriracha; bean sprouts and a lime wedge can be added. I don't know if it's the same homemade pho, without the veteran aromas from the street, that Kim Thúy cooks, but I do think it will be something similar.