An insufficient draw between Eibar and Huesca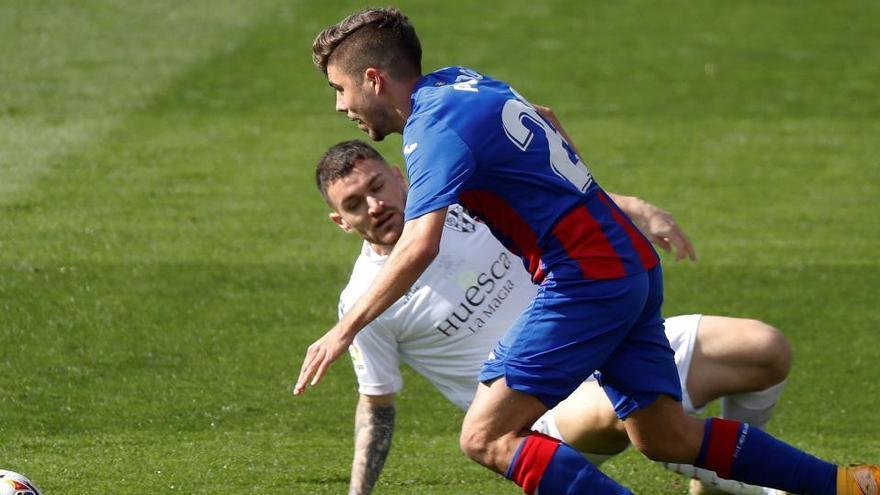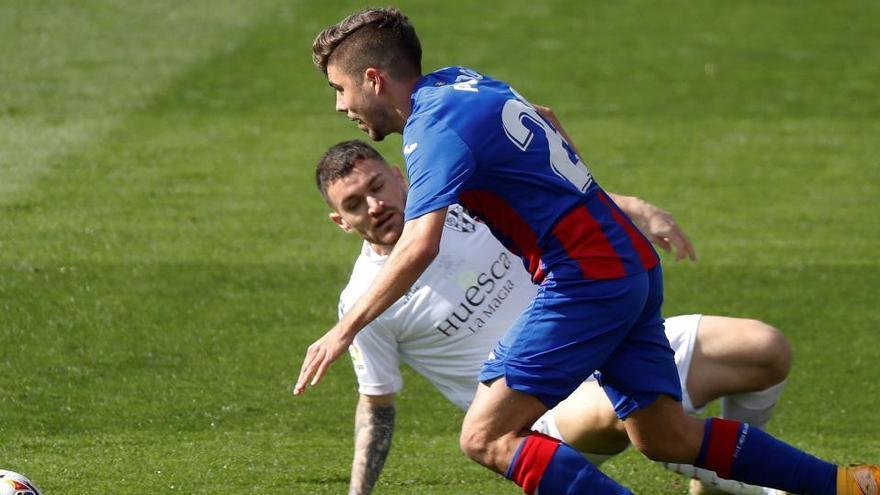 The Eibar and the Huesca signed in Ipurúa a insufficient draw for the aspirations of both, anchored at the bottom of the rankings and under threat of relegation from which they intend to escape in the next few days.
In a crash that was shaken in the final stretch, when both goals were scored, it was the set of Jose Luis Mendilibar who chose to take the initiative and the one who previously threatened the rival goal.
Eibar soon warned after a corner kick by Pedro León that Enrich headed out. On the next play, there was a rapid counterattack from Huesca and Rafa Mir had his chance, with his shot from the edge of the area that came out slightly high.
The match started strong and uncompromising unsurprisingly for what was at stake. The two teams played with great intensity and Eibar maintained their strenuous pressure.
Bryan Gil began to appear with a quick intern, which the defense managed to neutralize with a lot of work. The first very clear opportunity for the locals was had by Kike García in a clamorous error only before the Huesca goal, but the Motilla del Palancar player got stuck and did not finish well on two consecutive occasions, in what was an unbeatable goal possibility.
Things went wrong for Eibar after reaching the first quarter of an hour, by one Pedro Bigas injury, who broke alone in the race and had to be removed from the field on a stretcher and was replaced by Anaitz Arbilla. Eibar maintained dominance, but did not just create danger.
In minute 24 Escriche, once again had a chance in a quick counterattack, which Oliveira providentially saved when he was about to shoot. Great scare for Eibar who realized that could not be trusted despite its territorial dominance and that he gave another warning after a foul on Kike García, launched by Pedro León that he took out towards Expósito, who launched his shot high.
In the final minutes of the first half, Javi Gálán fired a shot that went outside Yoel's goal. But it was in the extension when Eibar was reactivated, after Pedro León fired a ball that hit the crossbar, in another very clear occasion of the premises and shortly afterwards after a header from Exposito that came out high.
Kike García was once again the protagonist at the beginning of the second half, with a distant shot that brushed the left post of the goal defended by Álvaro. Huesca had a good chance in the pass of Ferreiro's death, which Pozo aborted and in the counterattack Kike García put Álvaro to the test again.
The visiting team began to be activated through Ferreiro and to bring more danger. As the minutes passed the fear of losing it was beginning to take its toll on both outfits. Cote tried it from afar without luck and a little later Pedro León took a direct free kick, also deflected.
Eibar slowed down and Mir and Siovas in front of the goal almost scored for Huesca. Mendilibar looked for a revulsive with a triple change by simultaneously giving entry to Kevin Rodrigues, Soares and Aleix García, but the opposite happened since in the 80th minute Sandro was left alone, brand free, received a pass from Ferreiro and shot Yoel at will.
It seemed that the goal could sink Eibar, but in the next play after a corner kick, a Diop's header ended up in the tights, goal that was the tie for Eibar.
And two minutes later, Rodrigues had it in a point-blank shot that Álvaro stopped. Sandro again brought fear to Eibar, but his play was canceled for offside. Until the end, Eibar and Huesca tried without much conviction and in view of what happened they chose to keep a point that could come in handy for the future.
Data sheet
1. Eibar: I the; Pozo, Oliveira, Bigas (Arbilla, m. 17), Cote (Soares, m.78); Pedro León (Aleix García, m.78), Diop, Exposito; Bryan Gil (Kevin, d. 78), Sergi Enrich (Muto, d. 69) and Kike García.
1. Huesca: Álvaro, Pulido, Siovas, Insua, Maffeo (López, m. 87), Ferreiro, Doumbia (Mikel Rico, m. 64), Seoane, Javi Galán, Escriche (Sandro, m. 73) and Rafa Mir (Gómez, m 87).
Goals: 0-1, m. 80. Sandro. 1-1. m. 82. Diop's header.
Referee: The collegiate Pablo González Fuertes (Asturian Committee). Warnings: He admonished Javi Galán in the 35th minute and Maffeo del Huesca in the 39th minute. He also showed the yellow card in the 59th minute to Cote and in the 73rd to Pedro León from Eibar.
Incidents: Matchday 19 in Ipurua without an audience in the stands. Sunny afternoon. Before starting the match, a minute's silence was observed in memory of Milan Dmitrovic, father of the Eibar goalkeeper Marko, who died this Friday in Serbia.