An indigenous and rebellious memory | Babelia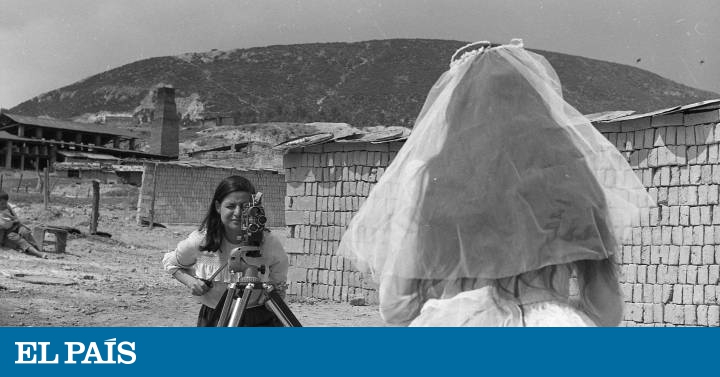 When Marta Rodríguez (Bogotá, 1933) studied Anthropology in Paris, in the early sixties, he was among a group of students from all corners of what was called the Third World that they heard their teacher say, a certain Jean Rouch - the great pioneer of ethnographic cinema - that when they returned to their countries they would have to invent everything, because there was nothing there. It seems like a presumptuous generalization, all the more so given that Rouch had only just begun to invent or, therefore, to realize that everything is also invented, but that phrase is symptomatic of the life trajectory of a whole generation of activists and militants of that decade and the next. Many had entered the university as the culmination of a collective process of struggle, they were the pride of their families and their class, but the contact with the institution, instead of declassing them, returned them to their origins: they committed their life and their future in the workers, peasants, indigenista struggle. In 1964, back in Bogotá, Marta Rodríguez was teaching in shanty towns together with a certain Camilo Torres, who asked him to invent (iar) with the camera the reality that surrounded them.
Marta Rodríguez and Jorge Silva, her partner of then and always, then went to the chircales, the desolate lands, urban estates next to the Tunjuelo river, where entire families, in semi-slavery conditions, make bricks in an artisanal way. During the six years they spend in the chircales, the filmmakers make ethnography in the most canonical way. They methodically review technology as an expression of social forms, family structures, property structures, the relationship with religion. But, since they also make movies, as Rouch had prophesied and as he was already doing, they have no choice but to invent. In Chircales (1966-1971) the seams between the data provided for the contextualization of the situation and the flow of images and words that embody the material and spiritual experience of the protagonists are still noticeable. In the following films the choice will be clear: between ethnography and cinema, between objective information and the construction of subjectivity, they are left with the latter. The international success of Chircales as a consequence, Rodríguez and Silva discover that they are part of a very broad and powerful movement that thinks of cinema as an instrument of transformation and that was called New Latin American Cinema. His film, conceived from the local point of view, echoes other works from all over the continent, both from the documentary by Jorge Sanjinés, Fernando Solanas and Santiago Álvarez, and the surreal fiction by Glauber Rocha.
The tribute to Marta Rodríguez who presents, starting this Monday, the International Film Festival of Gifts includes two masterful films, which show the two main characteristics of his cinema from the 1970s and 1980s: the vital commitment to the indigenous cause, especially in the Cauca region, and the filmic construction of a collective indigenous subjectivity and memory and rebellious. The two movies, Farmers (1973-1975) and Our voice of earth: memory and future (1974-1982), are a reflection of the two priorities of the Cauca Regional Indigenous Council (CRIC): the recovery of a collective memory of indigenous struggles and oppressions and the occupation of large estates as a method of survival and struggle.
While Nuestra voz de tierra documents and reconstructs the actions of land recovery, with mythical touches, moments of humor and tenderness and its little bit of epic, perhaps it is Campesinos that best exposes the singularity of the cinema of Silva and Rodríguez. This singularity could be defined as using the methodology of ethnographic cinema, but not to facilitate the understanding of foreign cultures by members of the official culture, but to put it at the service of the community in which they live. So Farmers, which in a distracted vision might seem like a militant pamphlet, with its quotes from Marx and its images of oligarchs indulging in its privileges, it is actually a very complex memory artifact, made up of everyday images, alien images, oral stories, pieces of music own and others, collected texts and symbols, assembled according to mnemonic techniques typical of oral cultures, such as those described by Frances Yates in The art of the memory. In that sense, Rodríguez and Silva's film heritage would not be so much the films of Cyrus War and its recovery from indigenous culture, like that militant documentary that gives up control of the cameras (something that Marta Rodríguez also did and does) and that is conceived as a means of creating meaning, for example, the work of Chileans Carolina Adriazola and José Luis Sepúlveda, especially Chronicle of a committee (2015).
This valuable retrospective focuses on the first stage of Marta Rodríguez's work, the one she shared with Jorge Silva, and whets the appetite to see more, to follow that common thread of her work, which is the indigenous struggle against the successive incarnations of her exploitation: colonialism, oligarchy and large landownership, drug trafficking, globalization and environmental violence. Yes we can see Love, women and flowers (1984-1989), where the enemy is already that combination of commercial globalization and homicidal chemicals, which turn something as apparently bucolic as a bouquet of flowers into a lethal weapon for those who cultivate them in inhumane conditions. But, today that the pandemic has unexpectedly hit so many people and that it has deepened and aggravated to still unknown extremes a pressing social crisis, probably the film of the cycle that appeals to us most deeply is Born again (1986-1987), a portrait of a woman who survived the 1987 explosion of the Nevado del Ruiz volcano and who is also tinged with the filmmaker's personal mourning process after the premature death of her partner.
In Born again, its protagonist, María Eugenia Vargas, strives to turn the Red Cross tent into a home in which she has lived for a year, with its braided curtains and her chiffonier; appreciates the international cooperation shipments as gifts that are personally made to him (the chicken that Fidel sent him, the dress that was brought to him from Holland) and affirms that he is not willing to lose value, that value that is tenacity and that is the characteristic that best defines all the characters in Marta Rodríguez's cinema. Because "it takes courage," says María Eugenia, in a soft and non-declamatory tone, "it takes courage, courage even pa ' To die".
Retrospective: Marta Rodríguez. Barcelona International Film Festival of Gifts. Available in Filmin June 1-14.