An increase of 20% in the demand for help is estimated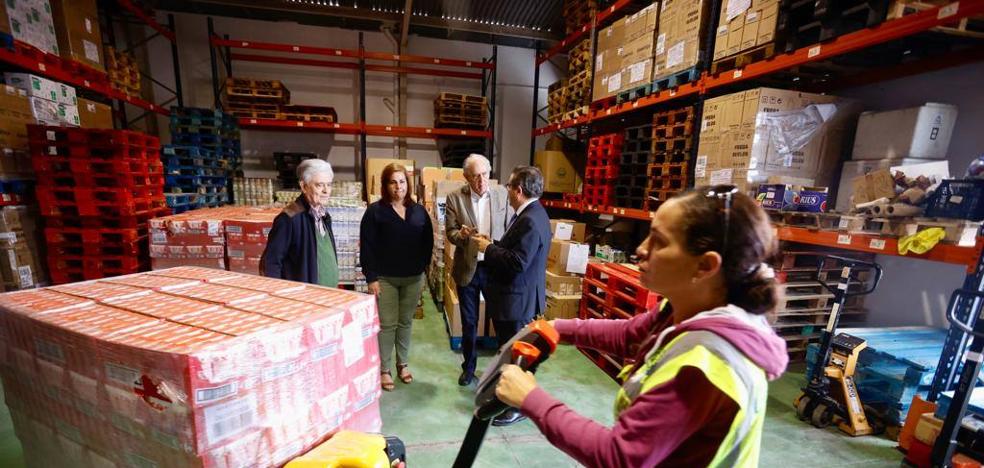 Poverty
This increase, they explain, is due to the "perfect storm" of circumstances: rise in the CPI, more expensive shopping basket due to the cost of fuel, the pandemic and the war in Ukraine
The president of the
Spanish Federation of the Food Bank (Fesbal)Pedro Llorca from Gran Canaria,
foresees an increase in the demand for aid of 20% this year, the result of what he has called the "perfect storm" in reference to the «increase in inflation, the lack of products, the transport strike, the covid that does not finish going away ..».
Llorca warned that this means that
"the number of kilos we can buy decreases" while donations from companies and citizens fall. "All this forces us to implement imaginative measures" and in that context he frames the campaign that he presented this Friday,
'No home without food' in which CaixaBank and the la Caixa Foundation collaborate.
12,000 more people in the Canary Islands

In January 2021, the number of beneficiaries of the Las Palmas Food Bank was around 29,000but it was increasing until they reached more than 38,000.
In January 2022 they attended 34,381 people and today there are about 28,000. In the Canary Islands last year more than 60,000 people went to food banks.
A rise of 20% like the one foreseen by the president of Fesbal represents serving 12,000 more people. Throughout the territory, the Food Banks have
1.5 million users.
new campaign

The campaign, which will be carried out throughout Spain, and hopes to reach donations worth 4 million euros, which will be fully invested in food. This is the third campaign with La Caixa and Caixa Bank that raised between 2020 and 2021 some 5.5 million euros. «
Everything we collect is transformed into food», Llorca pointed out.
«I ask the public to help us, to enter the website 'No home without food'or to go to an ATM or to do it through Bizun (38014), "he added.
Uncertainty drives donations down

This is not the "worst moment" of the Food Banks, Llorca acknowledged. "was
a serious moment that was 2020 there we had an exponential growth which was dimming. When we went out in 2020 to ask for money and food, we had a very important response from society.
But it is true that with the passage of time we have been getting tired and exhausted and donations have been decreasing», he acknowledged.
In the Canary Islands "we are in a difficult situation due to the concurrence of a series of circumstances derived from the war in Ukraine and the rise in energy prices.
Ukraine is the granary of Europe and foods such as sunflower oil have almost disappeared or are sold at brutal prices».
Lots have been reduced by 10%

The consequence is that food banks, Llorca pointed out,
they have reduced by 10% the lots that they deliver to the collaborating associations and social entities, almost 9,000 throughout Spain. "Uncertainty is the worst enemy for us. When around you people continue to be incorporated into poverty, into need, logically you become cautious. There have been many tremendously generous people in a precarious situation, but if before it was 10, now it is six or five », he affirmed.