An extraordinary sale of ships leads the Canary Islands to have a trade surplus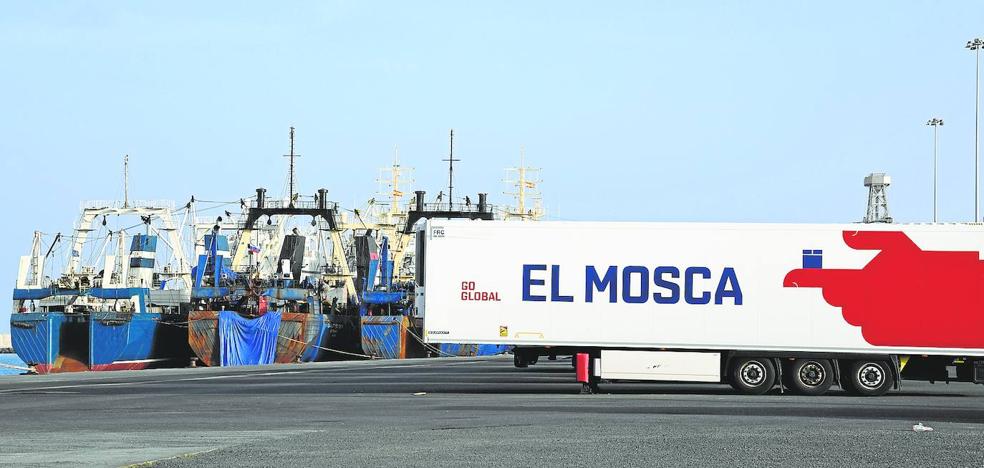 Spain deepens its deficit to 32,000 million due to the shortage of energy and the islands, however, close the semester in positive. Exports exceeded imports due to this temporary sale
While
Spain's trade balance has deepened its deficit in the first half of the year due to the rise in energy prices, reaching almost 32,000 million euros (six times more than the almost 5,400 million in the same period of 2021),
In the Canary Islands, a short-term sale of ships has triggered exports and generated a surplus of 30 million euros.
From January to June, according to data published yesterday by the Ministry of Industry, Trade and Tourism,
The Canary Islands exported products worth 1,969 million euros while imports amounted to 1,939 million. As a result, the commercial balance was positive, of 30 million euros.
The good news, however, is only circumstantial. Flower of a day as they say. The foreign trade of the islands is traditionally in deficit: it imports practically everything it consumes and is highly dependent on foreign energy (fuel leads its commercial bill) while its exports are very limited.
Sales located in the province of Santa Cruz de Tenerife

However, in June there were a series of sales of capital goods, mainly located in
Santa Cruz de Tenerife and consisting of ships, which shot up exports by more than 2,300% and disfigured the statistics, transforming their traditional trade deficit into a surplus.
Only in June the sales of
equipment goods amounted to 524 million euros (72% of total exports, which amounted to 725 million). This high volume in June raised Canarian exports abroad in the accumulated of the year of capital goods to 686.5 million euros compared to 106 million in the same period of 2021.
In a more detailed analysis of the data and provided by the
Chamber of Commerce of Santa Cruz de Tenerife, it follows that the bulk of that export were ships worth 510.5 million euros. In the first six months of 2021, ship sales had been minimal, 714,000 euros (not even a million euros were reached).
The exports of these ships boosted the total sales of the Canary Islands to the world to 1,969 million euros, 144.5% more than in 2021. This rebound placed the archipelago as the Spanish region in which exports increased the most so far year and year-on-year.
In addition to the 686.5 million euros of capital goods, from January to June the Canary Islands sold abroad
energy products worth 962 million euros. The third product with the most sales was food, beverages and tobacco, with a bill of 108.5 million.
As far as the
imports, as noted above, the archipelago bought products abroad worth 1,939 million euros, 56% more. It imported 472 million food, beverages and tobacco; 415 million were from capital goods and 340 million from energy products.
By provinces, given that the sales of ships were located in Santa Cruz de Tenerife, it is this region that registers the commercial surplus: It exported products worth 928 million and imported 322.5, with which its balance was positive and 197 millions.
In contrast, the province of Las Palmas sold products worth 1,041 million abroad and imported 1,208 million. Its balance was negative and gave rise to a deficit in the first half of 167 million.
Spain's trade balance

Spain's trade deficit multiplied by six in the first half of the year, to 31,963 million euros, mainly due to higher prices for energy products and the consolidation of the recovery in domestic demand.
According to data published this Thursday by the
Ministry of Industry, Commerce and Tourism, Spanish sales abroad reached 190,919 million until June, 24.8% more than the same semester of 2021; while imports skyrocketed to 222,882 million, 40.7% more.
With these figures, the coverage rate -percentage of imports that can be paid with exports- was 85.7%, almost 11 percentage points less than in the same period last year.