An expert in "Christmas Spirit" invites us to consume responsibly if we do not want to be left with coal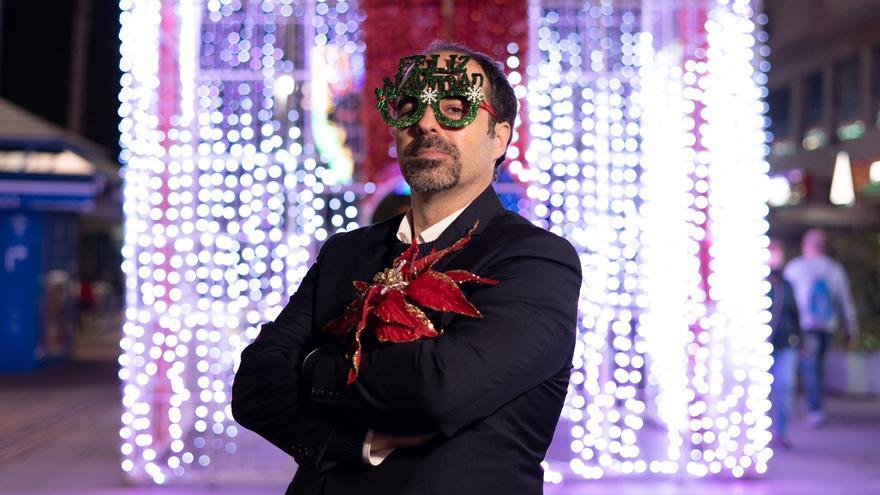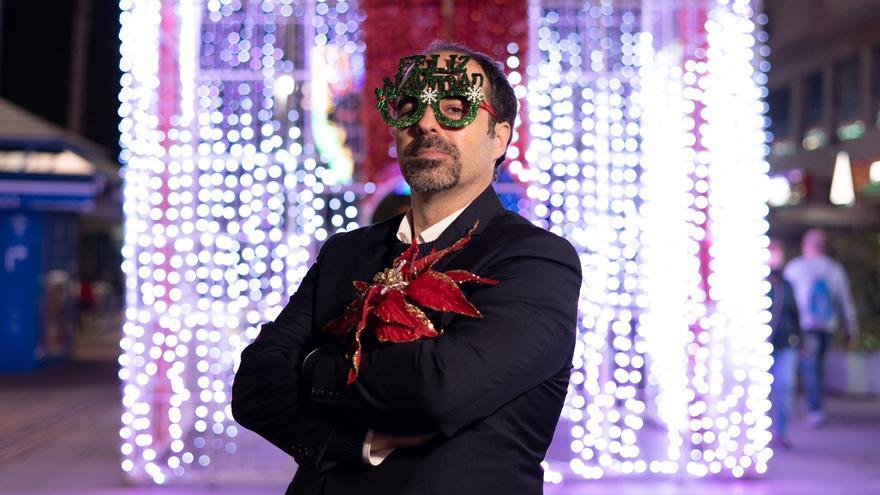 Consuming responsibly is the best gift you can give yourself, your loved ones and the planet ", says this international expert.
Baltasar Turrón del Duro y Peladillas is an expert in "Christmas Spirit" graduated from the University of Christmas Carol. He is also a member of the association "You have behaved well this year" led by the Three Wise Men, Santa Claus and the Ratoncito Pérez. Turrón del Duro considers that the "Christmas spirit" is without a doubt the basis of these festivities. Visiting the Canary Islands to collaborate with an advertising campaign on consumption, he assures that "Consuming responsibly is the best gift you can give yourself, your loved ones and the planet."
For this international expert, whose vocation is inherited, at this time, the most important thing to enjoy the Christmas spirit "is to have the family together. That's the true Christmas spirit. And this year, it is also very important to take care of everyone's health ". Later, he says, there are other things to take care of. And he adds, "if it is not like that and we do not take care of certain details, we will be able to receive coal these holidays." Among those details, Turrón del Duro says that the first thing to do is plan, write a single letter to the Three Kings and on paper. "What is not worth using WhatsApp at the last minute. It is also important, he insists on his theories, "that the list has an adequate budget to avoid suffering from the" La Cuesta de Enero "disease, which my studies have led me to conclude that it lasts well into March.
The University of Christmas Carol has carried out an in-depth study that has reached a definitive conclusion: "Any excess in the long run can produce negative consequences for our health and also for the planet, which cannot bear any more garbage." For this reason, this expert, author of a dozen books on this subject, warns that "compulsively receiving or giving gifts of unnecessary things can turn into carbon, which as everyone knows is a black sedimentary rock mineral. that stains and occupies space in closets, shelves, storage rooms and even under the bed ". This pathology has been analyzed and studied by experts, who have called it "And this for what". He also points out that it is better to avoid excessive parties and food waste, "especially when sanitary restrictions force us to be very responsible in our encounters."
Before ending the conversation, Baltasar Turrón del Duro has advice for all readers: "Plan well all your expenses during these holidays and avoid impulsive purchases. Don't let your Christmas spirit turn to coal "and you still have time to leave us a list of recommendations that we attach.
TIPS FOR RESPONSIBLE CONSUMPTION AT CHRISTMAS
Make a gift list with your budget before going out for a walk with the Kings

Compare prices and quality, because there can be many variations. Do not choose the first thing you see.

In case you are wrong, find out before about the return policy. And keep the cash receipt, if not, you will not be able to claim.

If you use cash before card, you will spend less on the spur of the moment.

Remember that at Christmas, consumers have the same rights as the rest of the year.