An excited Messi says goodbye to Barcelona: "I did everything possible to stay"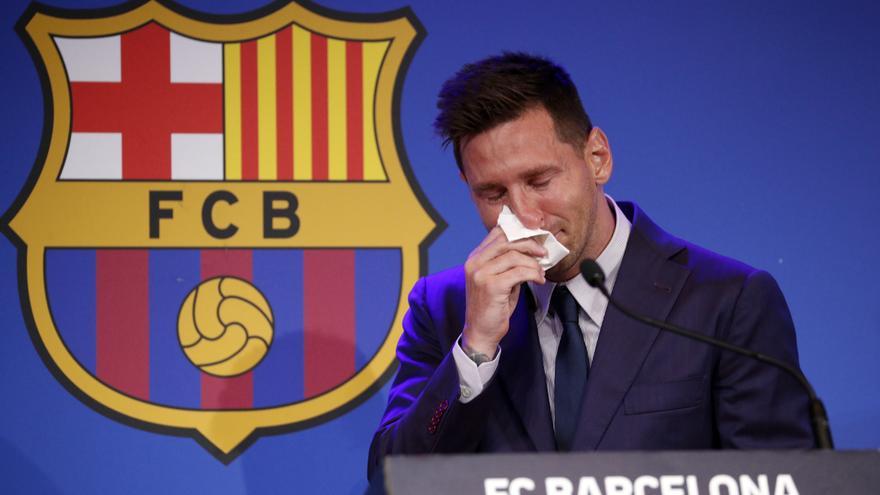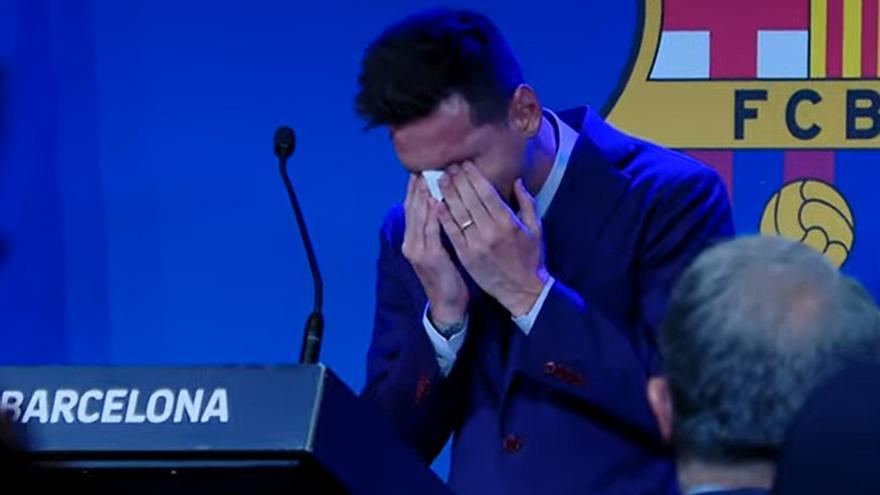 The Argentine forward Lionel messi has assured that has done "everything possible" to stay in the Barcelona Soccer Club and that he had reached an agreement with the club that could not be signed by the LaLiga rules, according to his version, which coincides with the explanations already offered by the president of the entity, Joan Laporta. Likewise, Messi has pointed to the "club debt".
Very excited, the Argentine player has assured that he was not "ready" to say goodbye to Barcelona and that he was "convinced" that he was going to continue at his "home", in addition to admitting that he would have liked to leave listening to "one last standing ovation" at the Camp Nou.
"I don't know if I'm going to be able to speak. I am blocked. This is very difficult for me, after all these years. I was not ready. Last year, when all the mess was formed, I was prepared, but not this year. I was convinced that I was going to continue at home, "declared a Messi who he couldn't help tears from the first minute.
In this sense, he stressed that both he and his family always put "well-being" before money. "We wanted to be at our house, in Barcelona. Today I have to say goodbye to this. I have been here all my life, I arrived very young. After 21 years, I am leaving with my wife, with three Catalan-Argentines. I cannot be more proud After a few years away, we will return to our house, "he said.