An excited Ana Obregón reappears on TV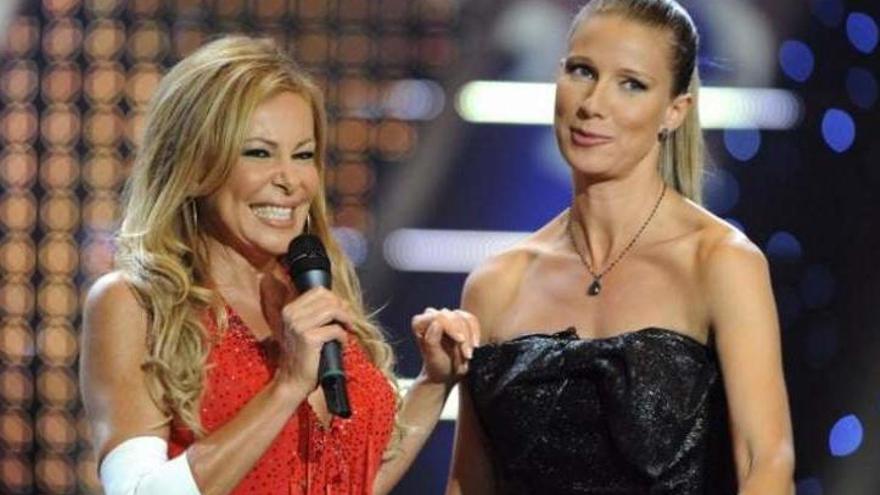 This Friday Ana Obregón used her social networks to publicly expose the first photographs of the 2020 Campanadas promotion. actress will pay tribute to her son Aless Lequio by saying goodbye to this tragic year for her giving the grapes on TVE together with Anne Igartiburu, who also posted on her Instagram profile what it had meant for her to meet the actress again after months of confinement, mourning the death of his son.
Ana Obregón has granted her second interview with TVE on the occasion of the 2020 Chimes and has been sincere with Anne Igartiburu to whom he has revealed that: "It is the first day I wake up and I do not cry because it is impossible not to stop".
As for how he got up yesterday when he had the promotion of the Chimes and the interview that has been broadcast today in Corazón, he has confessed that he has had a beastly force on the part of his son: "I got up this morning and I had a strength that Aless has given me brutal".
On how the Chimes 2020 will be on TVE, Ana explains that it will be something very simple, the message of two mothers, because she is still a mother: "Mothers both, a message from two women, because I am still a mother until the day I die, I see myself living a new life because I am no longer the same. I believe that these bells are going to see a heart that, although it is broken, is full of love. "And as for what television viewers are going to see, he confesses that:" They are going to see that women are worth, we have power, heart, sensitivity and the message will be one of hope, but above all with a lot of love and send everyone a lot of responsibility until we get the damn shots. "
"I am delighted to see you again and to come back to life. It is as if I have been traveling 200 years on the moon and you land in a world that is not the same, but is life. I am excited and grateful " were the feelings of Ana Obregón in this first contact with the TVE team. And it is that although he has been absent from the chain in the years of his son's treatment, he assures that it is still his home: "If I am gone, the two and a half years of my son's treatment. It means going home, I feel at home, it has been my home for 20 or 25 years, everything. "
Ana Obregón wanted to confess how the idea of ​​striking the bells was cultivated: "Susana Uribarri had the idea and on television she liked that idea. I am very excited that we are two women, two Anas, a tribute to all the women of Spain. I am very excited because it has been a very difficult year for everyone, not only for me, all those people will identify with me and if I give them hope and a little love, I am satisfied. "
The actress remembered her son at all times and confessed to Anne Igartiburu what the young man would say to her at this time: "Thanks to Aless the spark has returned. Now she will be saying 'brava mama, brava'".
As for what the summer of 2021 looks like, Ana expresses herself with total sincerity: "I see myself living a new life, because I will never be the same, but with many things still to give, not only as a human being, as a mother. I can give them from here, as a daughter, as a sister, professionally I have made a journey deep inside me that has given me a lot of different energy. I have rediscovered my true soul and that is always broadcast on television. "