An electric Nathy Peluso makes the public of Gran Canaria vibrate with her show 'Calambre tour'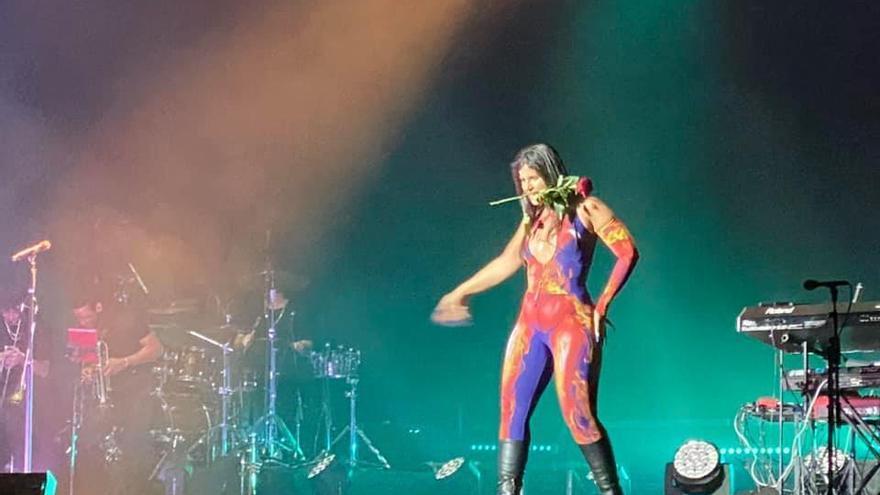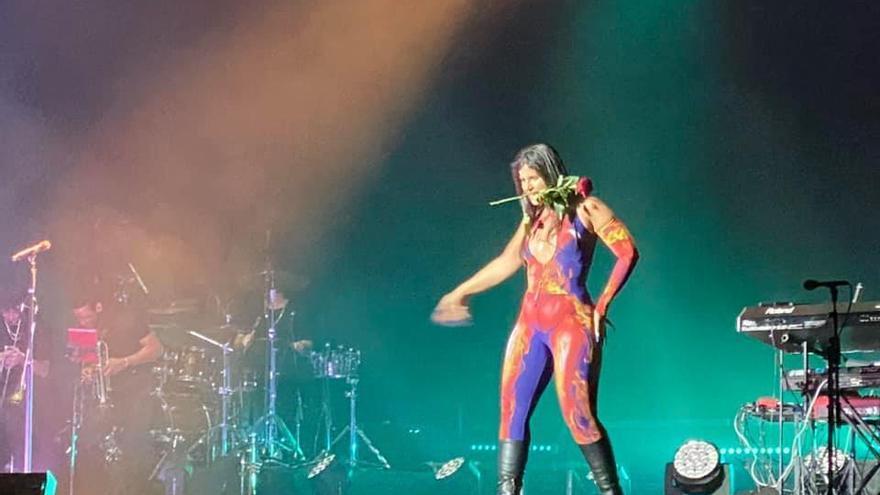 Singer Nathy Peluso He returned the joy to the Canary Islands last night with his captivating show, after almost a year and a half of not being able to hold concerts of this kind due to the pandemic.
Attendees were able to enjoy the musical hurricane from their seats, shouting and chanting the Argentine, who on several occasions let her audience sing for her, while they flooded the venue with the bouncing of their feet against the ground.
Thus, from 7:00 p.m. when the doors of the Gran Canaria Arena, the public agreed in a staggered manner and respecting each of the organization's recommendations.
Little by little the reserved space was filled, whose Capacity was reduced to 55% of its capacity to be able to assume the obligations dictated by the Health area of ​​the Government of the Canary Islands.
The scenic proposal for this Calambre Tour has been totally instrumental and organic, a fusion between vocalist and band that sounded like never before. And it is that there is nothing that is put ahead of Nathy Peluso.
During the concert he breathed a happy atmosphere that showed the desire of young people to return to culture and leisure. However, the behavior of the public was exceptional in terms of safety and hygiene regulations against the coronavirus.
Much charisma on top of the tables that It became a pure show with songs like 'La sandunguera', 'Buenos Aires', 'Calambre' or 'Delito'.
The next appointment of the Feeling Festival = with the singer will be with the public from La Palma on October 1 at the El Paso soccer field. Tickets can be purchased at www.entradas.com Y www.newevent.es