An Efficiency Springboard for Social Awareness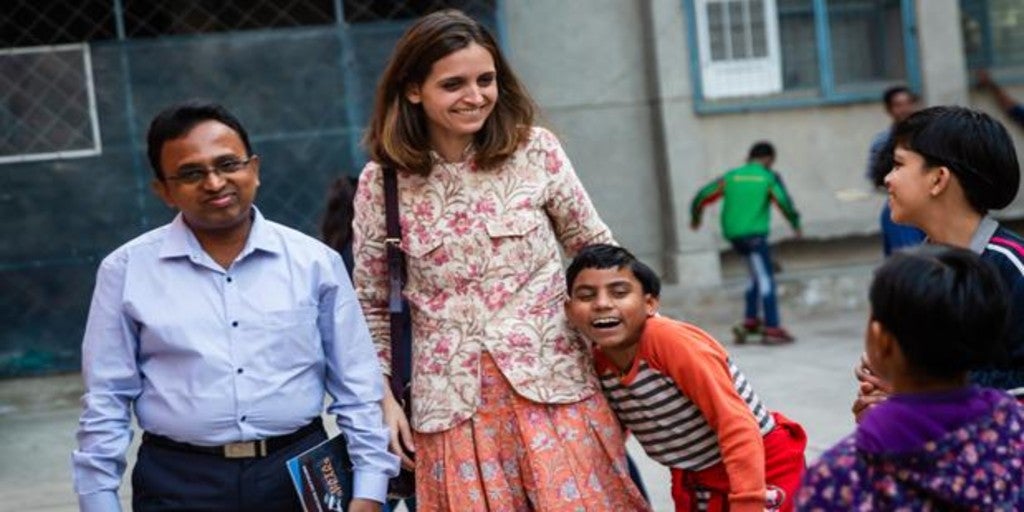 Updated:
Keep

Doing good better. That is the maxim that guides Arancha Martínez, convinced of the need to give an innovative and technological boost to third sector (awareness with efficiency) since more than a decade ago, after a first volunteer experience in the India, decided to leave behind a promising career in investment banking to dedicate his life to the fight against poverty. "It was not a difficult decision on a personal level. I felt that I had found my true calling, that I could do something great. It is true that he was only 24 years old, he had saved, he had no children … Perhaps in other circumstances he would not have done so. And even so, it is difficult for your environment to assume that you leave a career with prospects, comfort … Many times a path is drawn from the outside and it seems that you are obliged to take it, to meet the expectations they have of you. But I immediately felt the happiness of having found a purpose in my life, and that gives you the strength to show the rest of the world that you have done the right thing, "explains Martínez.
The field work reinforced his idea of ​​moving towards' the efficiency and optimization maxim of increasingly scarce resources. A new vision for the third sector that materialized in 2008 with the creation of Itwillbe, an NGO that has championed different projects to support children and women in India, progressively deploying different technological solutions. 'Machine learning', biometrics, virtual reality, 'blockchain' … a whole innovative arsenal at the service of cooperation and solidarity. From the embryo of Itwillbe, spinoffs of social entrepreneurship have emerged that develop and commercialize technologies as disruptive as that of People's Protection App, an application (already used by almost a hundred organizations) that applies face, hand and fingerprint biometrics to the identification and protection of vulnerable children. Or ComGo, the project in which Martínez is now more focused, which tries to extend to the social sector all the traceability and transparency possibilities offered by the 'blockchain'.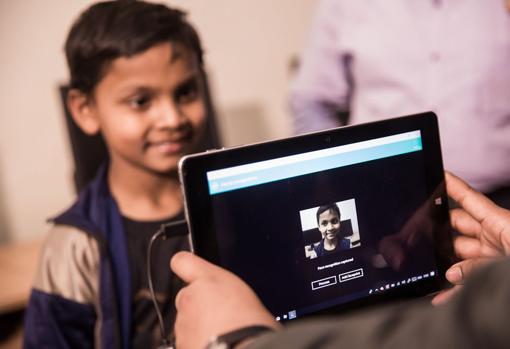 The innovative effort of the founder of Itwillbe has been recognized with the 2018 Princess of Girona Social Award, the ABC Solidario and, recently, the Women Innovators, the award with which the EU indicates each year the three best leaders of disruptive entrepreneurship with female leadership in Europe. These are proofs of the impact that his proposal has had on an activity that is increasingly professionalized and permeable to change and process optimization, but in which deeply rooted brakes still persist, as Martínez explained this week in «ICEMD Sustainalibity + Innovation = Future ", an event in which the ESIC innovation institute brought together leaders from different sectors to talk about business transformation from the sustainability.
«I believe that technology guarantees an increase in the impact of projects. But it is true that investment is needed. And it is not easy to find it, because what the donor wants is for their help to arrive, to be tangible, and by making an investment in technology you run a risk, because it can fail. But in the end, the efficiency generated by technology in your projects makes the impact of donations greater ", explains Martínez, who defends the need to" get closer to the business world and innovate with hybrid models, of social enterprise – NGO, to be able to face these investments ».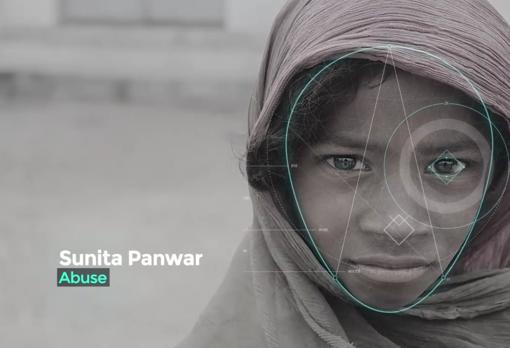 "The lack of innovative talent" in the activity does not help the deployment of these tools, nor does the deep-rooted fear that technology will end up opening new inequality gaps instead of reducing existing ones. Martínez is convinced that the problem is not the technology, but how it is used: "That is why it is important to break down the barriers to access these solutions, which can be tested in controlled projects and take advantage of those that really offer a positive impact," he underlines . The founder of Itwillbe and CEO of ComGo also claims the possibilities of creating profitable collaborative environments that brings innovation. "In cooperation work, people often work blind, without real reliable data or adequate information. With tools such as People's Protection App we have shown that technology allows us to aggregate data around a certain activity or problem and make better decisions, "he argues.
The 'blockchain' era
The 'blockchain', defends Martínez, pays for these collaborative territories and, in addition, allows to achieve "the traceability not only about money but about the entire solidarity chain: knowing what is done with that money and what impact it generates, where, in how long … That is wonderful ». An almost real-time monitoring that is key to attracting young people, "whom we are finding it increasingly difficult to reach. They demand another way to connect and interact with NGOs. They are used to having all the information of the companies and the products and they demand the same with their donations. Therefore, without forgetting that our main 'client' is the beneficiary, the NGO we must strive to meet the needs of donors. With technology we can get them to get involved, to get excited … », explains Martínez.
Developed by our own teams or in collaboration with technology companies, Itwillbe solutions adapt to the circumstances. At the height of the pandemic crisis, ComGo illuminated the Stopcovid.io platform, aimed at raising funds and establishing a philanthropic chain trusted in Spain. Now, this blockchain-based solution is the technological base of an emergency fund for India, confirming that the ties of solidarity are stronger if tied with technology.