an economic drama for the Pyrenean valleys and Sierra Nevada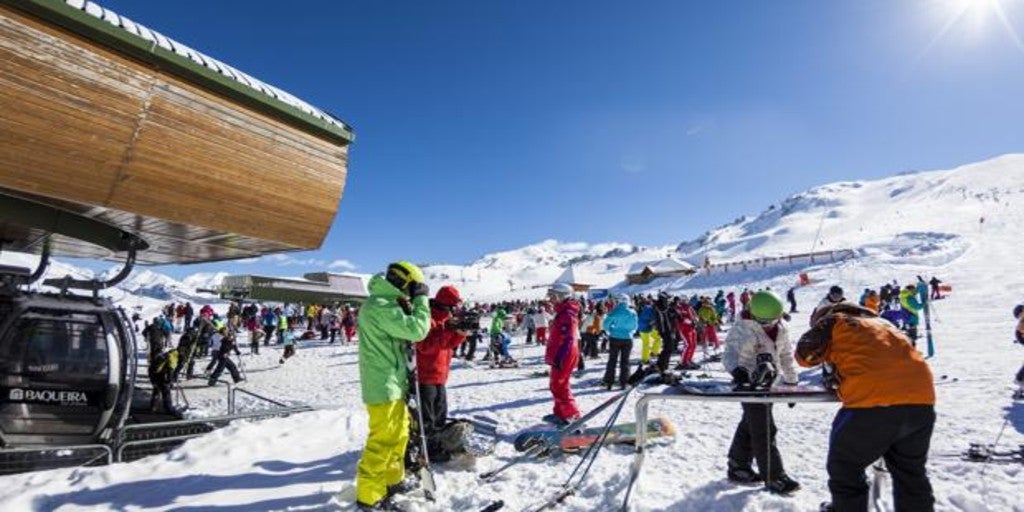 Madrid
Updated:
save

Again the long shadow of Covid-19 reappears on the eve of the ski season 2020/2021. Chancellor Angela Merkel agreed yesterday that German ski resorts do not open until at least January 10 to avoid becoming a source of contagion. A measure that Germany, which holds the rotating presidency of the EU this semester, proposed to extend it to the rest of Europe although Brussels clarified that the ball is in the court of national governments. If Spain were to adopt this measure, it would endanger 3,108 direct jobs generated by this activity last year. Most of them are concentrated in the Pyrenean stations such as Baqueira Beret (Lleida) or Formigal / Panticosa and Sierra Nevada (Granada).
As pointed out by the Tourist Association of Ski and Mountain Resorts (ATUDEM) it is a job, mostly, it is seasonal. Specifically, the ski resorts generated 2,421 jobs for fixed discontinuous last year. Despite this, skiing generates a lot of hotel, restaurant and tourist activity around the resorts. This would also be lost with the closure of these facilities. Valleys like Aran or Sierra Nevada they have in this activity the main engine of their economy. For example, Sierra Nevada was the most visited station last year (958,164 people) and has a staff of 180 people, most of them fixed discontinuous. A workforce that can reach 750 employees, if the hotel and associated hospitality are added to it. A normal year reaches a turnover of 40 million euros. Its closure in Granada would add to the crisis in tourism, the other economic engine in the area.
After Sierra Nevada, the most visited facilities in Spain they are Baqueira Beret (813,683 people), the Aragonese Formigal / Panticosa (636,140 people), Masella (402,079 people) and La Molina (357,465 people) in Gerona.
A measure such as the one applied in Germany would also jeopardize a global turnover that last season, shortened by Covid-19, reached the 118.75 million euros (in the 2018/2019 season, the stations received 122.1 million euros), with a daily average of 1,227.44 euros. In turn, revenue per visitor was the highest in a decade, standing at 24.78 euros.
Baqueira: «An ERTE for 90% of the workforce»
To questions from ABC, the commercial director of Baqueira Beret Xavi Ubiera, has warned that the Arán Valley would be "very touched" in a hypothetical closure "It would force us to propose an ERTE for almost 90% of the workforce". Only the Baqueira Beret Station (Lérida) employs more than 700 people, of which more than 450 are fixed discontinuous and about 100 are fixed throughout the year. An ERTE would affect both groups.
Ubiera has defended "the two months of work without restoration in Catalonia" until last Sunday, a sacrifice for arrive with minimal guarantees to Christmas. In any case, in Baqueira they hope to fulfill the original plan and open on December 11.
Only in technological improvements In order to avoid that the Covid does not sneak into the tracks such as QR codes or nominal cards, Baqueira Beret has invested between three and four million euros.