An award for women to feel truly free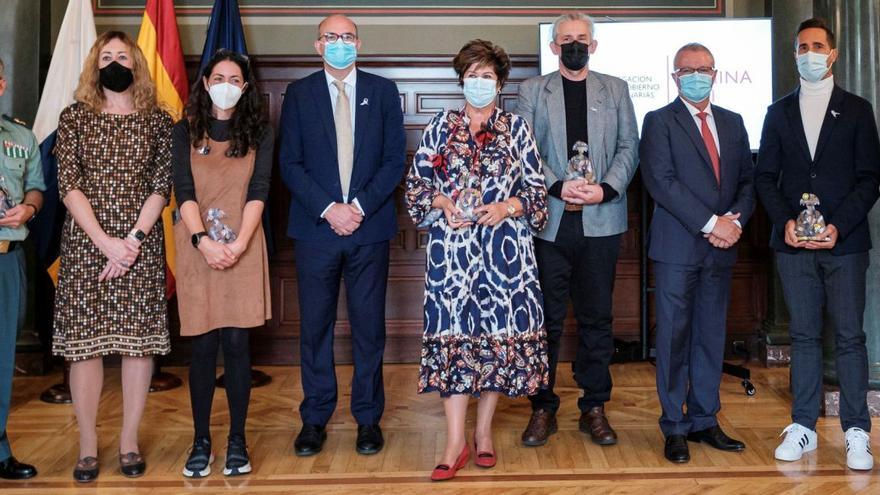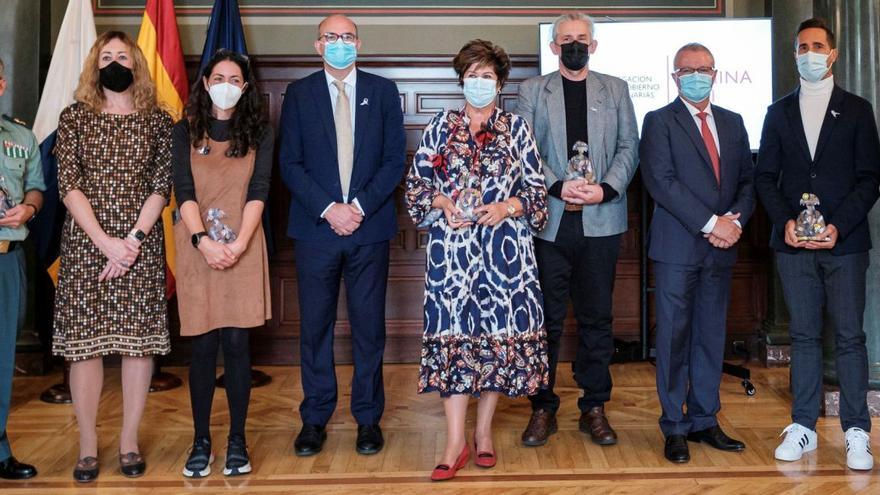 The delegate of the Government in the Canary Islands, Anselmo Pestana, yesterday delivered the Menina 2021 recognitions, with which the work of people, organizations or institutions that contribute to the eradication of gender violence and the search for equality is valued, where it has valued women who have come out of the "spiral of abuse".
At the event, held at the headquarters of the Government Delegation in the Canary Islands, Pestana underlined the "work and effort" of the people and institutions who have been awarded the Menina 2021 so that the next generations of women can "feel truly free "And encouraged to denounce" all women who continue to suffer violence in a quiet way ", while congratulating the" brave who have managed to get out of the spiral of abuse. "
In this sense, he stressed that these "brave" women despite the "difficulties have taken the reins of their lives, away from their abusers and showing that gender violence also escapes."
For this reason, he stressed that they are the "best example of effort and improvement", hence he clarified that it is the duty of the administration to work to "tirelessly support them, to achieve a more just, free, egalitarian and democratic society," according to the report. Government Delegation in the Canary Islands.
Pestana also thanked the "indisputable" work carried out by the State Security Forces and Bodies in the fight against gender violence, as well as the personnel of the Units against Violence against Women of the Government Delegation in the Canary Islands, noting that It is the task of both the institution it represents and the rest to coordinate to "strengthen the mechanisms of prevention, care, protection and support for women victims, as well as to launch and disseminate awareness campaigns to generate essential alliances" with society.
During the event, Pestana had a memory for the "other direct victims" of gender violence, the children, referring as an example to the little Anna and Olivia from Tenerife. In relation to this, he indicated that the central government has increased the budget allocation agreed in the State Pact against Gender Violence by 20 million annually.
To which he added, the draft General State Budget for 2022 exceeds 500 million euros "for the first time in history" to address equality policies and the fight against gender violence.
This year the recognition of Las Meninas in the archipelago has been for Vivas Mujeres Canarias de la Comunicación; Olivia Estévez Santana, former councilor of the City Council of La Oliva, former councilor of the Cabildo de Fuerteventura and former deputy of the Parliament of the Canary Islands; José Juan Casañas Vargas, head of the Local Police of Santiago del Teide (Tenerife); the crew of the oceanographic vessel 'Ángeles Alvariño'; and the Organic Unit of the Judicial Police of the Civil Guard of Santa Cruz de Tenerife (UOPJ).