An Asturian player retires from football to donate bone marrow to his mother, sick with leukemia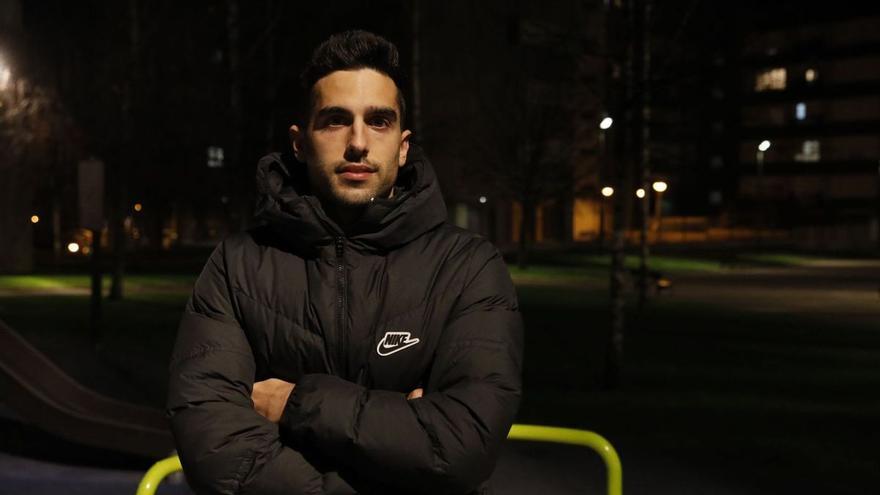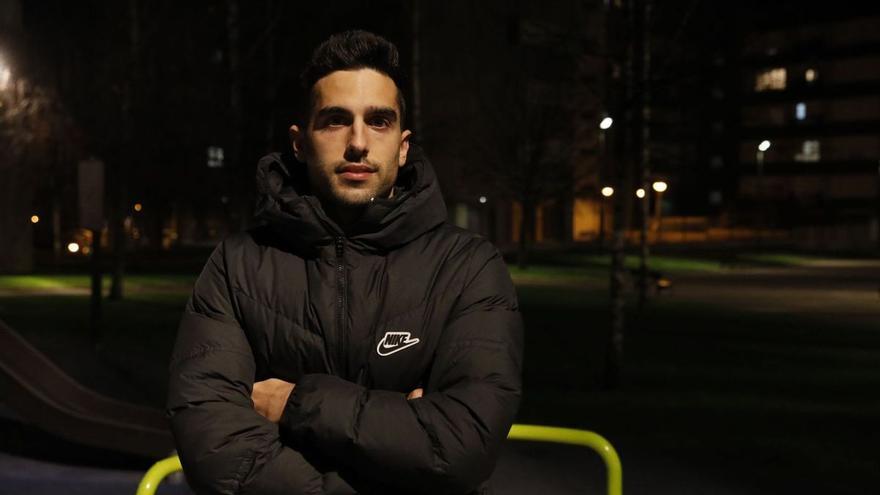 A soccer cliché says, without a fixed owner, sometimes attributed to Sacchi and sometimes to Valdano, that football is the most important thing of the least important things. That is one of the great phrases that the world of football has left, and that, on occasions, takes on a capital meaning. The one who has acquired for the life of Borja Navarro. After training in the lower categories of the Real Sporting Gijon and with a proven career built in leading teams of the Second Division B and the Asturian Third Division, last week he decided hang up your boots at 31. The reason goes beyond football: "In September my mother was diagnosed leukemia and mentally I wasn't where I needed to be. I make the final decision because the bone marrow donor has to be me".
The news has caught Asturian football off guard. "It was very hard. My mother is a healthy, young person, she is 54 years old and it is something that you do not expect from one day to the next. She did not dare me to make the decision, she tried to lengthen it to see if it would revert and it would serve as an escape route, but she could not do it. Mentally I wasn't in good shape and I wasn't doing well physically either, I imagine motivated by the news and the years of my career. Being honest with me, I preferred to stay away because I didn't feel good on the pitch".
As if the moral aspect were not enough, it was also combined with the physical issue, since it is Borja Navarro himself who acts as a bone marrow donor for the treatment of his mother. That is something that also leads the player to emphasize the need to contribute: "Until you experience it in person, you are not aware that no one is exempt from suffering from a disease like this. When I found out, it was a very big blow and we are beginning to see to what extent we could help. Since the donor did not come out, I have to be the one to make the donation". Something that obviously made it difficult to practice a sport at a high level, but that is compatible with routine life, and that's where Borja gets to the bottom of the message: "People hear donation or transplant and already imagine an operation or an operating room, and in the end is a simple process like a blood draw. I did the transplant this morning (yesterday) and I walked out of the hospital. I have to rest for a few days because it took me a few hours, but it was something as simple as taking blood".
An affordable resource that can have a great impact on the health of other people: "It is not because we are selfish or bad people. It is due to lack of knowledge and ignorance. Until it is our turn or someone close to us, we do not begin to inform ourselves. You hear it from time to time, but the situation is scary. At the end It is a simple process that has a great magnitude".
Borja Navarro definitively parks football. Trained in the Sporting academy until he played in two games in the First Division with the first team, he went through Guijuelo, Lemona, Albacete, Compostela, Almería B and two seasons in Thailand. In Asturias, he was always faithful to Caudal, a team in which he spent seven seasons and from which he had to say goodbye: "I carried everything in silence and I still didn't do well because I had to eat it all together with my family. They understood perfectly and have supported me". A decision that puts an end to a long career, but that gives way to something more important than sport, such as life: "Fortunately or unfortunately in my career I managed to achieve many more things than I imagined. I am aware, cold now, that I have achieved many things that I did not value before. Right now other things matter more and, in this case, the love of a mother.