An alternative for every moment of the professional career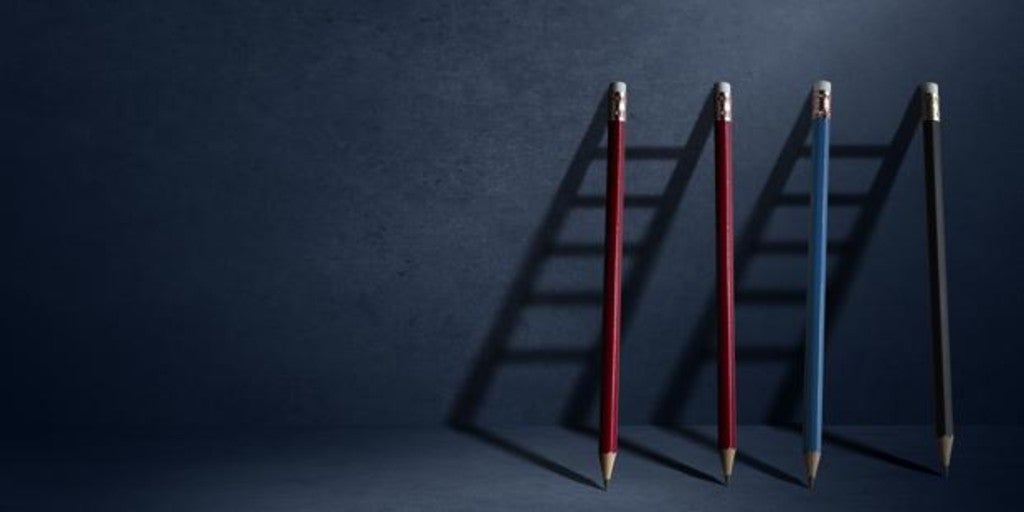 Alberto VelazquezMADRID Updated: 06/27/2022 22:34h
Save

The effort involved, in every way, to study a master's degree is matched, in many cases, with a job, or the creation of a business project. Cases such as the following demonstrate different paths for this journey of professional and personal development: from work in the desired sector to entrepreneurship, through reinvention after having completed a postgraduate option and international projection.
The personal testimonies coincide in the great importance of the practical content, fundamental for job performance and, above all, in the importance of a teaching staff with direct experience in the business world, as well as in the relationship of the educational institution with this field. (with agreements, direct connection with companies, organization of 'networking' events, etc..).
With factors such as the above, the gateway to employability and entrepreneurship is cleared, something of great value in an environment as competitive as the current one, in which the success when choosing qualified training is ratified as strategic. And so it has been in the examples described, from different sectors and from different types of institution. Hits in the first person.
Paul Frank
"I was able to learn how high-level managers acted"
After finishing his degree in Business Administration, Pablo, General Manager at Embargosalobestia, decided to spend a 'gap year' in England and work for a national consulting firm. Later, he opted to "study the MBA at Enae Business School with two clear intentions; have a practical vision of business management and be able to expand my 'networking' through the teaching staff, where all of them were professionals with managerial positions, students who wanted to continue growing and improving their training and the school itself that allowed you to get to know companies through of forums, managerial talks and visits to powerful companies in the region».
"With the practical training focused on real life and everyday problems, I was able to learn how high-level managers act in good, bad or unpredictable situations." judgment.
Patricia Larry
"A time of much learning, of many practices"
"I remember my time at Vatel Madrid as very valuable, as a time of great learning, of many internships, surrounded by many people from the sector with great experience," says Lasry, who completed an MBA in International Hotel & Tourism Management.
From her position as Groups Manager at AMResorts, in the Dominican Republic, Patricia highlights the importance of vocation: "I always think that there is no middle ground here, that whoever is in this world is because they are passionate about it." She was able to access her current occupation thanks to contact with the Vatel Madrid Hotel Business Forum, and is part of the new stage of tourism in the Dominican Republic: "They understand that tourism is the country's first income, and they have taken it seriously".
Mohammed El Madani
"I have been able to organize my own businesses"
"I didn't have any plans to continue training at that time, but after winning the Global Marketing Competition organized by ESIC, I couldn't pass up the prize that consisted of a master's degree from the school," explains El Madani, who completed the Master in International Trade&Business.
The international and digital focus of the program, «the practical content, the multicultural environment, the diverse 'backgrounds' of the colleagues, etc.» were the prelude to his current performance as managing partner Alqant Real Estate-Socio Inviertis. «ESIC pushed me a little more towards what I really wanted, which was to undertake, and finally, a few months after finishing the program, I launched myself and was able to organize my own businesses encompassed within the world of technology and real estate».
Alexander Aniorte
«I apply 100% of what I have learned in my work»
Head of Quality and Laboratory at TotalEnergies, highlights one of the keys to his title (Master's Degree in Integrated Management, Quality, Environment and Occupational Risk Prevention Systems at Campus Aenor): "You cover very large branches, such as the quality of the environment and Prevention of occupational hazards. In my particular case, I never thought that I would dedicate myself to the prevention part, which has been a very nice and rewarding experience».
Planning, organization and teaching staff are other aspects that stand out from his time at Aenor. «Thanks to the internships of the master's degree (highlights) I began a six-month internship in my current company. And I have been able to verify how all the concepts that you have learned throughout the master's degree are 100% limited to the work that you are going to carry out».
Ruben Villalba
«Confused, but very sane I got to my master's degree»
«"Cultural journalism? That has no way out"... they warned me. I, confused but very sane, turned a deaf ear. That's how I got to this master's degree» (Cultural Journalism and New Trends). In this way, Rubén Villabalba entered a universe in which he was able to 'interview' Alfred Hitchcock or Anna Frank, all experiences prior to his work as an editor and social media manager of the newspaper 'Magisterio', 100% in line with 21st century journalism.
What he learned throughout the master's degree at the Rey Juan Carlos University has allowed him to «dissert on corruption with Esperanza Aguirre or on atheism with Pablo d'Ors without dying trying. Today I continue to 'travel' while I investigate a new journalistic method: the Confronted Intrapersonal Interview».
Nazareth Moris
«I discovered that my true vocation was teaching»
«I studied Journalism and RR.II. for rejection. I didn't know what I wanted to dedicate my life to, but I was clear that I loved telling stories and traveling. In the third year I discovered that my true vocation was teaching, and from the Villanueva University they did a great job of tutorial action accompanying me during that transition", explains Nazaret Moris.
Between those beginnings and her current occupation as a Secondary and Baccalaureate teacher at the Colegio Sagrada Familia de Urgel in Madrid, she completed a master's degree (in Teacher Training, "an option with excellent job opportunities"). «I emphasize (adds Nazaret) that, before finishing, they connected us with various directors who needed teachers in their centers, which facilitated access to the labor market».