An admiration for the work of Pérez Galdós and continuous visits to his House-museum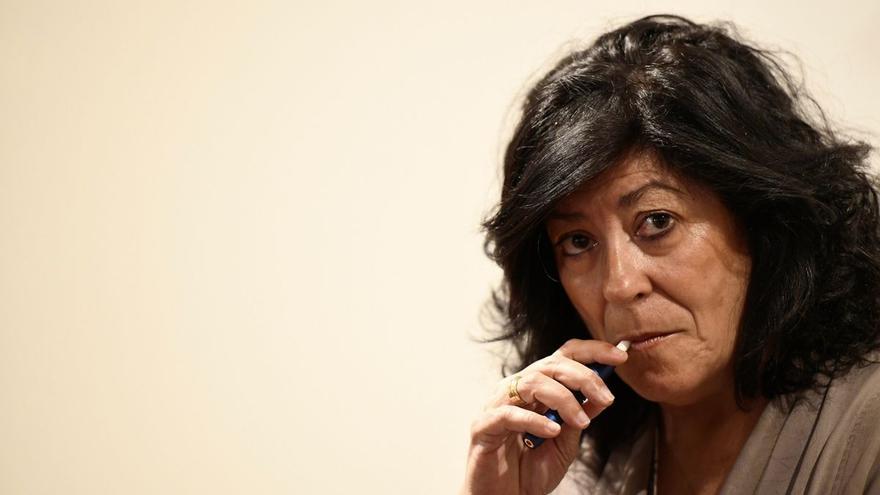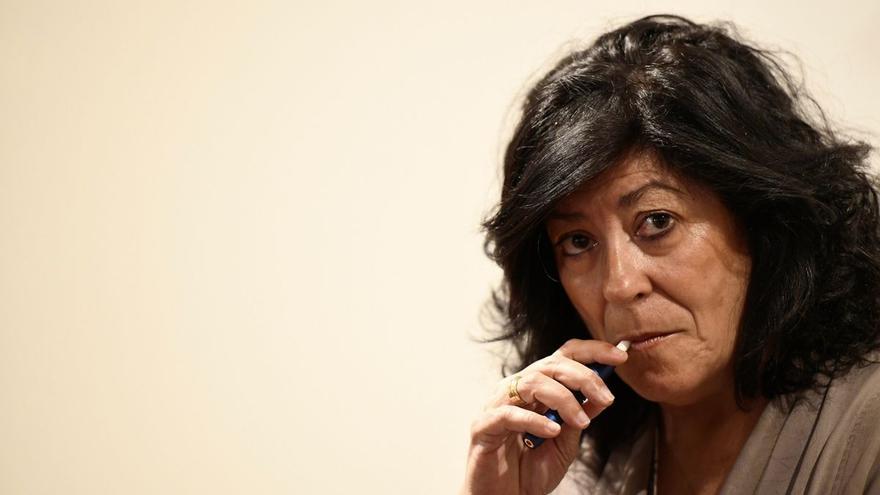 Almudena Grandes It was always linked to Gran Canaria. Especially for his admiration for the figure of Benito Pérez Galdós. In fact, his last two visits to the Island were to talk about the author of Fortunata and Jacinta.
The first took place in 2014 on the occasion of the writers cycle and the 50 years of the house-museum. And the second in 2018 for the Galdosian biennium. The professor of Literature, Yolanda Arencibia, remembers that "she was a Galdosiana number 1", but also "a living woman, with a lot of drive and desire to work, passionate about the things that she liked. Arencibia remembers that the writer from Madrid was inspired, for her Episodes of an endless war, in the National Episodes of Galdós. «She thought that no one like Don Benito had known how to make a historical novel. And she wanted to cycle thinking it was today's National Episodes. Use things from History for his novels, although with her style. But he had the image of Don Benito in his head and he said that until now no one had known how to make a novel like him.
"She was a lively woman, with a lot of drive and desire to work," confesses Yolanda Arencibia
The director of the Pérez Galdós house-museum, Victoria Galván, remembers that she came twice to speak about the author of Marianela and "she was very excited because she gave some very interesting talks about her personal relationship with Galdós where we exceeded the capacity". The writer had come to give talks in a very disinterested way because she was "generous, kind, close and simple, with a great conversation." Galván also highlights his National Episodes of an interminable war, which are 6 novels that form «a wink to him with some national episodes referring to contemporary history, with all the history of the civil war and later, giving voice to those who had been silenced. ' The director also highlights that Grandes, as a graduate in History, "her obsession was to teach things that concern us from fiction" and recalls that "she discovered Galdós at her grandfather's house in the summers because she had the entire collection of his works ».
Finally, the journalist Juan Cruz stresses that "Almudena Grandes meant for postwar Spanish literature what Don Benito, her admired teacher, meant for the literary culture of the late nineteenth century."
In the same way as the Gran Canaria, "this Madrilenian committed to history wanted to tell one by one the episodes that marked the history of the war and the postwar period." And he emphasizes that "Spain lived through a drama that would not have been told in the same way if Almudena Grandes had not been trying to emulate Don Benito and trying to prevent the story from going silent." Cruz also highlights that Almudena Grandes was "a faithful admirer and follower of Pérez Galdós even when Don Benuito had not achieved the notoriety he has had for the recent commemorations of his life."
"The drama of Spain would not have been told in the same way without it," says Juan Cruz.
But he adds that "Almudena did not imitate him, she simply admired him, she also turned her relationship with literature into a tribute to the illustrious canary."