An actor from the soap opera 'Eneamiga' denounces that Venezuelan television has eliminated a gay scene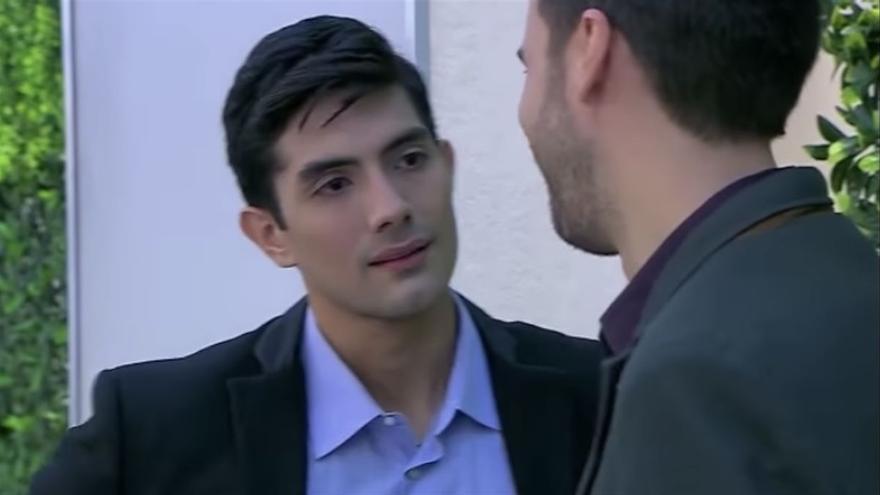 Venezuelan television has censored a gay scene from the soap opera 'Eneamiga', which has been broadcast by Televen since last January. This has been denounced by one of the two actors who star in the sequence, Jorge Roig, who has complained about the institutional homophobia that the country suffers.
"In last night's episode of Eneamiga, this scene had to air that it is very important for the development of the plot between Humberto and Leonardo but unfortunately it was edited and did not come out complete ", the interpreter began by explaining on social networks, where he has published the deleted scene.
"I do not know the reason why it was cut but after seven years on television I imagine that it was because of our outdated and incoherent Content Law that regulates everything that appears in the media, "adds the actor, who explains that in Venezuela"we are way behind in the representation of LGBTQ + characters in our media and for many years the few that have existed were conceived from stereotypes that are offensive to generate the joke and the ridicule ".
"Fortunately this has changed in the rest of the world and there are more and more positive LGBTQ + references that we can find in series and movies, that's why I was very excited when they offered me this character written with great sensitivity and intelligence, "says Roig. For the actor, this censorship is" a new missed opportunity to have a local reference, a Venezuelan character who can live without hiding his sexual preference and who, like the others, has the right to live a love story. "