An 84-year-old man arrested for psychological abuse in Valladolid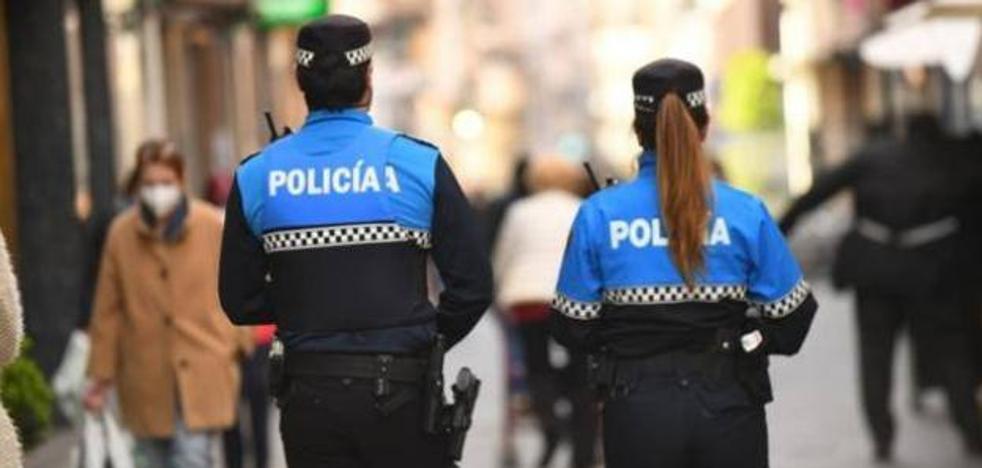 The arrested person on whom two previous complaints are recorded, threatened and seriously insulted his wife
The 74-year-old woman picked up the phone and called the police to explain that she was receiving death threats from her husband, an 84-year-old man, and that she "couldn't take it anymore." Thus began the intervention that took place around 8:30 p.m. in a neighborhood of the capital by the Service for Victims of Gender Violence of the Local Police of Valladolid, which in just a few minutes appeared at the house where the discussion was taking place to proceed with the arrest of the individual.
Married and living together for more than 30 years, it is not the first time that she denounces him. According to what the woman told the agents specialized in assisting victims of domestic violence, she had previously taken a shotgun and pointed it directly at her; she also denounced him when he beat her up.
This time, after an argument in which the man repeatedly insulted him calling her "useless and sick", the octogenarian told him on several occasions "you are going to die at home" and was also satisfied when cases of women appeared on television murdered by their partners, "because if they don't, they'll throw us out of the house," he said.
The octogenarian arrested this Monday, August 29, also exercised economic violence against the woman, since despite the fact that they both receive a pension, it was he who had control over the marriage accounts and left her 300 euros to cover any expenses that I could have.
Local Police officers finally proceeded to arrest the 84-year-old man, who has gone to court and from the Service for Victims of Gender Violence they have provided protection to the 74-year-old woman to guarantee her safety.
In addition, a protection order has been requested for the woman (which includes a restraining order and a prohibition of communication) with the aim that the man cannot approach her, the home or communicate with the victim.
"Your protection is always guaranteed," they add from the Local Police and remember that "whoever wants to report will have the system at their disposal at all times."