An 80 carat diamond for a historical gem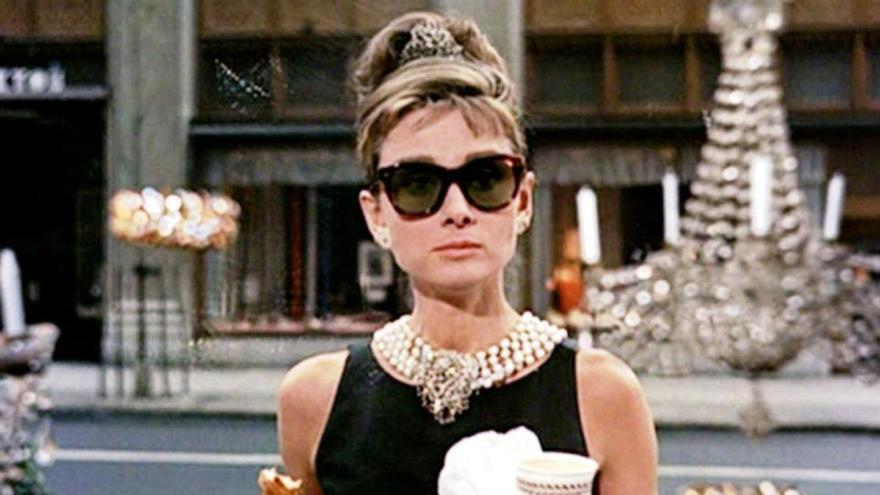 The iconic jewelry Tiffany of NY, opposite to which Audrey Hepburn had breakfast in the movie 'Breakfast at Diamonds', has purchased an 80 carat diamond to make a reissue of the historic necklace which he presented at the world exposition in New York in 1939.
"The new necklace with the diamond set is the most expensive jewel Tiffany has ever put up for sale in its history", sources of the firm have revealed this Thursday. The design will be exposed to the public in 2022 when the doors of the mythical store on Fifth Avenue are reopened after two years of remodeling.
The large aquamarine that was set in the original design of that necklace will be replaced in this reissue by an "extraordinary" oval cut diamond At 80 carats, the largest diamond Tiffany has put up for sale in its 183-year history, second only to the priceless legendary Tiffany Diamond, which is not for sale.
"What better way to celebrate the reopening of our remodeled flagship store in 2022 than to do so by reissuing this amazing necklace displayed at the 1939 World's Fair and that it was one of the most impressive jewels when the doors of the new Tiffany building opened at 727 Fifth Avenue in 1940, "said Victoria Reynolds, chief gemologist at Tiffany & Co., in a statement.
Reynolds noted that the necklace reflects the history and heritage of the brand as the quintessential New York City luxury jewelry, whose founder, Charles L. Tiffany, was dubbed "the King of Diamonds."
This 80 carat "internally flawless" diamond (defines the category of the piece) and color D, is "unique", as they have explained, and has been sourced responsibly in Botswana, Africa.
Tiffany, throughout its history, has acquired numerous and exceptional gemstones for its jewelery designs, including the legendary Tiffany Diamond, one of the best and largest yellow diamonds in the world, as well as the Hooker Emerald or Mazarin diamonds, purchased by Tiffany at the French Crown Jewels auction in 1887.