Amós García Rojas receives the 'Admirable 2021' award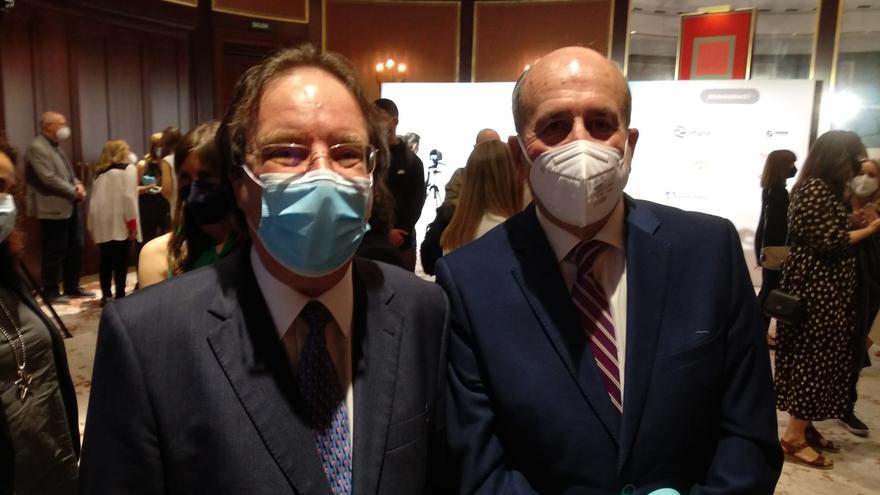 The Ministry of Health of the Government of the Canary Islands congratulate Amos Garcia Rojas, section chief of Epidemiology and Prevention of the General Directorate of Public Health and president of the Spanish Association of Vaccination for recognition as 'Admirable 2021', awarded today by Diario Médico and Correo Farmacéutico.
The recognition took place this morning in Madrid, in an act chaired by the Minister of Health, Carolina Darias, and it recognized the health professionals in the categories of Medicine, Nursing, Pharmacy and Research for having made an extraordinary effort in this health emergency.
Amós García, who has more than 30 years of experience in Public Health, mainly in the areas of epidemiology and vaccines; was selected from 15 professionals in the Medicine category, of which four were finally awarded, chosen by a committee of experts.
In addition to Amós García Rojas, in the Medicine category, Julio Mayol, medical director of the San Carlos Clinic and professor at the UCM, Jesús Millán, head of the Internal Medicine service at the Gregorio Marañón University Hospital and professor at the UCM, were awarded Magdalena Campins, head of the Preventive Medicine and Public Health service at the Vall d'Hebron University Hospital, and Damián García Olmo, head of the General Surgery service at the Jiménez Díaz Foundation.