AMC Natural Drinks doubles its sales in 5 years and already exceeds 600 million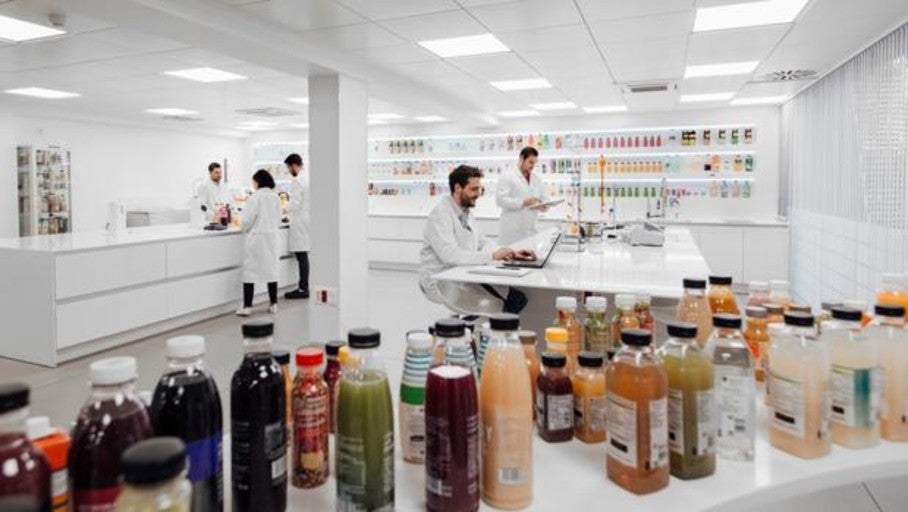 Updated:
Holding AMC Natural Drinks, European leader of refrigerated juices and natural drinks, has doubled its sales in the last five years and already exceeds 600 million euros of turnover, driven by its activity, which experienced a spectacular growth of 17% in 2018. The company based in Murcia it is one of the two pillars of AMC Group, together with AMC Fresh, dedicated to fruit, flowers and other fresh products. The group has become the third Spanish business conglomerate for food sales abroad, with a consolidated turnover of 1,290 million euros in the last year.
For the next few years, the Board of Directors of AMC Natural Drinks has confirmed its growth forecast on a similar scale, through organic development and new categories and markets. The commitment to innovation is key in the global expansion of the holding company founded in 1931.
The company recently decided to change its name, and changed its name from AMC Juices Holding to AMC Natural Drinks Holding. This adaptation corresponds to a change in its business purpose, expanding its activity of producing chilled juices and entering to address all kinds of natural, innovative, healthy and sustainable drinks. Through direct investments, acquisitions, joint ventures, co-investments in 'start ups' and other strategic partnerships, AMC Natural Drinks is also present in the business of vegetable milks and yogurts, coffees, kombucha and fresh soups. It also continues to evaluate other business areas in this area.
AMC Natural Drinks is the European leader in the range of refrigerated juices and works on the distribution brands of more than seventy prestigious retailers, such as Sainsbury's, Marks & Spencer, Waitrose, Albert Heijn, El Corte Ingles and Rewe, among others. Its accumulated volume in Europe is similar to the refrigerated juice units of Coca Cola (Innocent) or Pepsi (Tropicana).
It has its own production plants in Spain, Holland, England, Portugal and minority technological investments in strategic suppliers in Costa Rica, Poland, and India. It sells in more than 50 countries and has experienced great growth in the Middle East and Asia, mainly in Japan, Korea, China and Vietnam.
Recognition
Antonio Muñoz Beraza, CEO of AMC Group and AMC Natural Drinks, won the National Innovation Prize, awarded by the Ministry of Economy and Competitiveness and which was given by the King in February last year.
Along with this recognition, AMC Natural Drinks has been awarded numerous and prestigious awards worldwide in innovation, sustainability, quality and health. Among these are New York SOFI Special Innovation Award and the prestigious Japan International Beverage Award. He has also won the tres PLMA Salute to Excellence 'three times (European Best Product Award, given in Amsterdam); in addition to the Environmental Award 'Zero Waste to Landfill' of Marks & Spencer UK, and the European prize SEDEX Ethics and Society. Similarly, Via Nature, one of AMC's own brands, has been distinguished as 'Best Taste of the Year'.
AMC Group is today an international agrifood holding company with 70 companies on five continents, more than 5,000 employees and a benchmark in innovation, research, patents and competitiveness.
. (tagsToTranslate) natural (t) drinks



Source link