Amazon entered 6,000 million in Spain, 11% more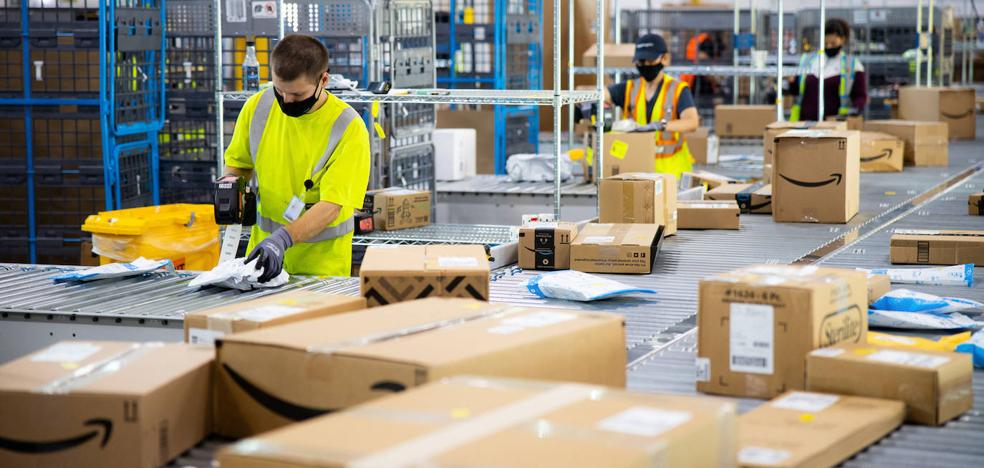 The platform paid 294 million in taxes and increased its investments in the country by 48% to 3,700 million
Amazon's total revenue in Spain amounted to 6,000 million euros in 2021, 11% more than the 5,400 million it obtained the previous year, according to the e-commerce giant. The company does not reveal the net profit obtained in our country, but points out that the operating profits are still relatively low.
In a report made public this Friday on its economic impact in Spain, the company explains that its investments in our country amounted to 3,700 million euros, 48% more than in 2020 due to the opening of new centers and hiring. Currently, the multinational has a logistics network made up of 40 facilities spread throughout Spain, between operations and corporate offices.
The vice president and general director of Amazon Spain, Mariangela Marseglia, assures that the multinational is a "relevant engine" for the Spanish economy: "Since we launched Amazon.es in 2011 we have invested more than 10,500 million euros in the country and we currently give I employ 18,000 people", he recalled. In addition, she pointed out that before 2025 permanent employees will reach 25,000 and will train 50,000 SMEs and entrepreneurs to sell online.
In the last two years the company has hired more than 11,000 people in Spain, becoming one of the fifteen companies with the largest number of employees in the country. The average age of its workforce in our country is 34 years.
Regarding its tax contribution, the company paid 292 million euros in taxes, almost 12% more than in 2020, 224 million in the form of direct taxes (payroll and Social Security, in addition to Corporation Tax, the 'Google rate' and import duties) and 68 million in indirect (especially VAT).