Amazon and Apple veto Parler, the social network of 'Trumpism'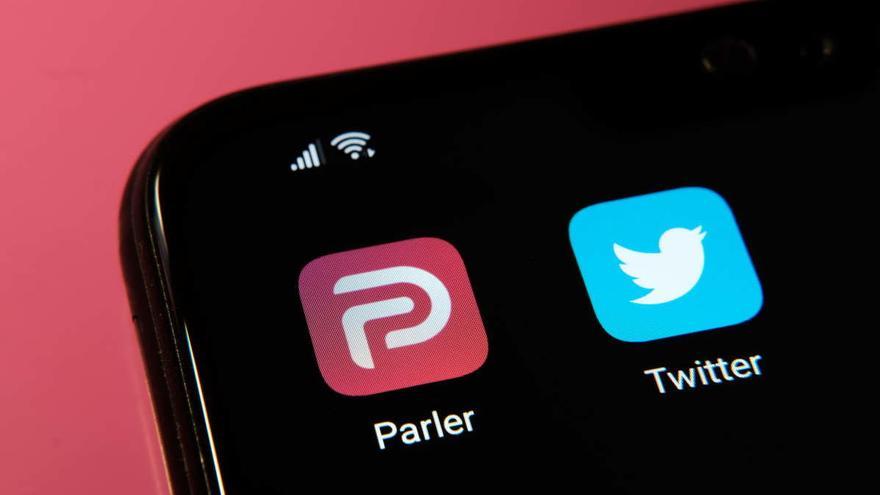 Parler, the social network used by Trump supporters, has been removed from the Apple Store this Saturday, while Amazon Web Services (AWS) has announced that it will stop hosting its servers from Monday.
This new platform is based on the lack of content moderation, which has led to it being used to spread conspiracy theories or other purposes such as assault on the United States Capitol last Wednesday.
This Friday, Google had been the first major platform in remove the application from your store due to the lack of a moderation policy in the publications, which violated its terms of service, since too many messages incited "hatred and violence" according to 'The New York Times'.
For the same reasons, Apple gave the platform 24 hours to make changes to your policy before suspending it.
The latest to join this series of setbacks has been AWS, Jeff Bezos' company web host, which has announced will stop hosting the servers of the social network When midnight passes this Sunday.
Amazon has underlined that it has shipped 98 examples of content that incited violence and they had not been deleted to the social network.
Now, Parler must find another web host in that period of time or the app will stop working.
The CEO of the company, John Matze, has accused the big technologies of "wanting to kill the competition" and has assured that he has "A lot of work to make sure that everyone's data is not erased from the Internet in the next 24 hours."
"It seems an unfair double standard since all the other social networks they have the same problems, probably even on a larger scale, "Matze complained.
The deletion of Parler's main app stores is the latest in a series of actions that big tech companies have taken to delete messages and accounts close to the president of the United States, Donald Trump, that incite violence.
On Friday, Reddit and Discord deleted several such communities, while Twitter permanently suspended the president's account and that of his campaign in a movement that has rekindled the debate on the power of platforms over public debate.