Amarna Miller: "We women must build our reality and identity"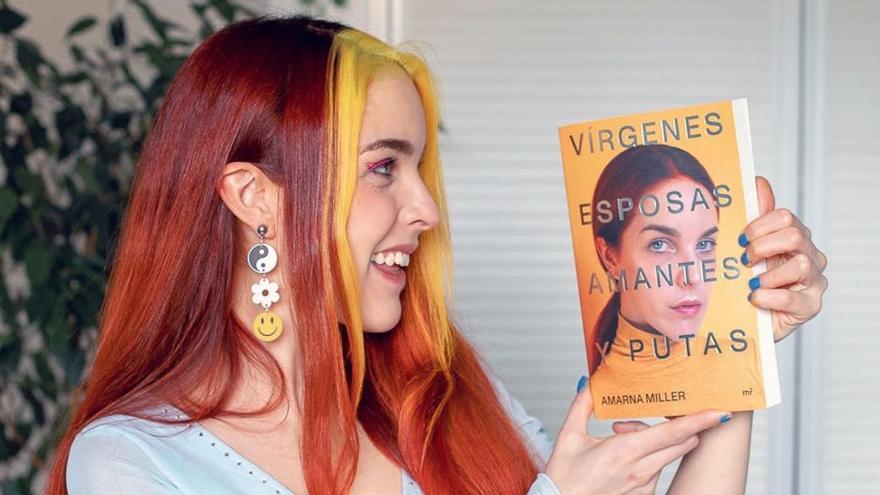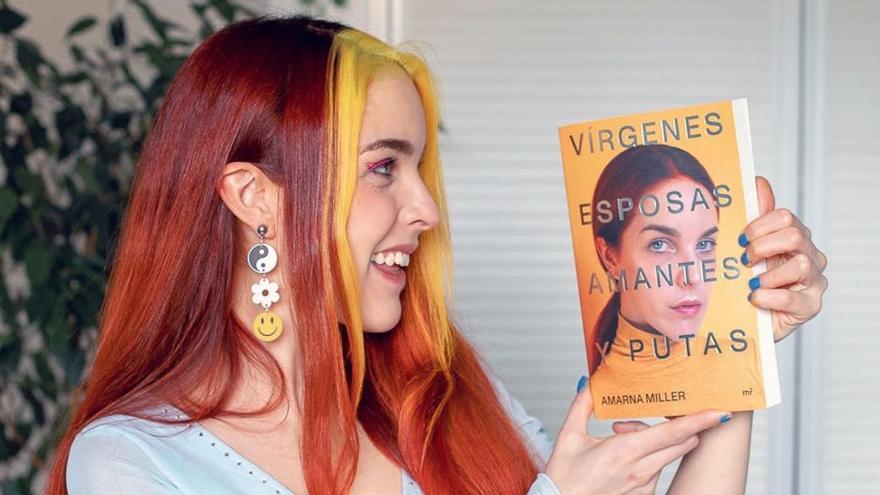 The activist and ex actress for not Amarna Miller states that female identity "has historically been built on the basis of other people's opinions", especially, to what "men and the patriarchy have wanted" to be, and calls on women to be the ones to build their reality and identity.
This is stated by Miller (Madrid, 1990) in an interview on the occasion of the publication of his latest book, "Virgins, Wives, Lovers and Whores" (Ediciones Martínez Roca), in which she tries to analyze "the puzzle that being a woman means in today's society."
Fear, guilt and loneliness
Through exposing her own personal experiences, this women's rights activist and former sex worker seeks to break the silence that has existed around the experiences of women and contribute their grain of sand to what the female gender perspective means.
The book, explains Miller, "part of the idea that many of the negative experiences that I have lived as a woman could have been avoided if someone had told me about them before."
According to Miller, women have been conditioned by fear, guilt and loneliness, although she believes that steps are being taken to overcome that guilt and fear, thanks above all to social networks, which have made it possible to combine experiences of women, as evidenced by the #MeToo movement.
"Thanks to these movements, measures are being taken and things that needed to be talked about are being put on the table," she affirms to acknowledge that it is difficult for her to free herself from some of these imposed conditioning factors and is in the process of "reconstruction."
Build our reality
"I like to rethink things and question if the things I do I do because I really want to or because I have been influenced by my context, my culture or society to do them in one way or another," he emphasizes.
Something that was a before and after for her was the issue of hair removal. Stopping waxing was "an obstacle course" with "a lot of ups and downs", and although now he feels at peace with his body and with his physique, he is aware that "there is no such freedom to be able to do it simply because you feel like it."
Therefore, calls on women to be the ones to build their reality and identity, since historically, feminine identity has been built "based on other people's opinions" and "on what society, especially men and the patriarchy, have expressed and wanted us to be".
Labels such as those that appear in the title of her book (virgin, wife, lover or whore) "limit our identity" by being imposed from outside and by old canons, she explains, adding that she tries to claim "that there is nothing of bad at being a virgin, no wife, no lover, no whore. "
Plural feminism
In this work, Miller addresses issues such as fear of rape; the lack of references and information; femininity; the tyranny of beauty; myths of romantic love and abusive relationships; polyamory, sex or the sex work dilemma.
With hundreds of thousands of followers on social media, is considered a controversial figure for some of the issues he defends, such as porn or prostitution, and highlights that there are not many people who publicly defend the feminism that she endorses or who question "hegemonic feminism."
"It seems that the only feminism that counts is the one we see on Twitter, but that does not mean that it is the only one that exists, feminisms are plural," she says, and considers that women's experiences "are varied" and "not they must be overshadowed "nor silenced.
"Fall into speeches like the ones I see on many occasions today on social networksThey come to say something like 'if you are not in favor of what I say, then you are against feminism', that is totalitarianism, "he denounces.
Relive abuse
One of the most complicated chapters to write was the one in which he recounted the abusive relationship he suffered when he was 20 years old, and although he assures that doing so has been "therapeutic" he has also had to face again the guilt for not having been able to realize the situation, report or speak at that time.
As a former porn actress, an industry she entered at the age of 19 and left in 2017, Amarna Miller affirms that the current pornographic industry "is macho", but He also believes that there are production companies that are changing things, "what happens is that they are minority and it is not easy to find them within the free channels".
"What we have to do is try to conquer spaces. That is what feminism is for, so that sexist spaces stop being so," she claims, and asks to stop using the term porn as a synonym for the pornographic industry.