Amaral will offer tomorrow a virtual concert to raise funds for La Palma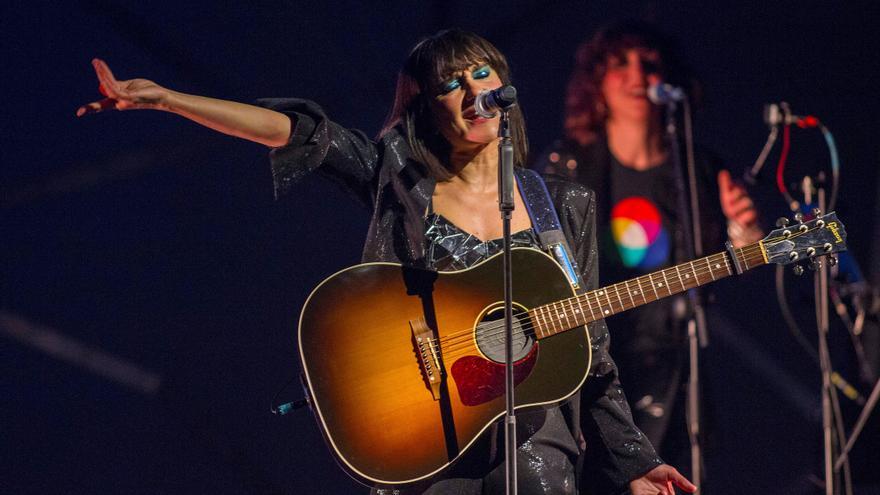 The Amaral duo will offer this Saturday a free virtual concert through their Instagram Live profile with the aim of raising funds to help those affected by the eruption of the La Palma volcano.
The tour Salto al color of the zaragozano group He was scheduled to make his next stop this Saturday at the El Paso soccer stadium, on the island of La Palma, which is currently one of the service points for evacuees.
After the impossibility of holding the concert, Eva and Juan wanted to show through their songs, their love and support to all those who are suffering the consequences of the volcano eruption.
The charity performance will be broadcast through the the group's official Instagram Live profile (@ amaral.oficial) at 12 noon (peninsular time), 11.00 in the Canary Islands.
All those who see the performance and are interested in making solidarity contributions will be able to do so through the official accounts set up by the council and the municipalities of the most affected localities:
– Island Council of La Palma:
ES47 2100 9169 0122 0017 9456 or Bizum: Code 03747
Volcano Donation Concept
– El Paso City Council
ES26 2100 7109 3122 0015 5652 or Bizum 03748
Volcano Donation Concept
– Los Llanos de Aridane Town Hall
ES06 2100 1921 1902 0014 1752 or Bizum 03749
Volcano Donation Concept
– Tazacorte City Council
ES02 2100 7104 0822 0007 1907 or Bizum 03750
Volcano Donation Concept
Amaral will continue with his tour next week in Donosti and after several stops in Spain, he will arrive in the Aragonese capital on December 17 where he will put the final touch on "Salto al Color".