Álvaro Valles, the keeper of the yellow goal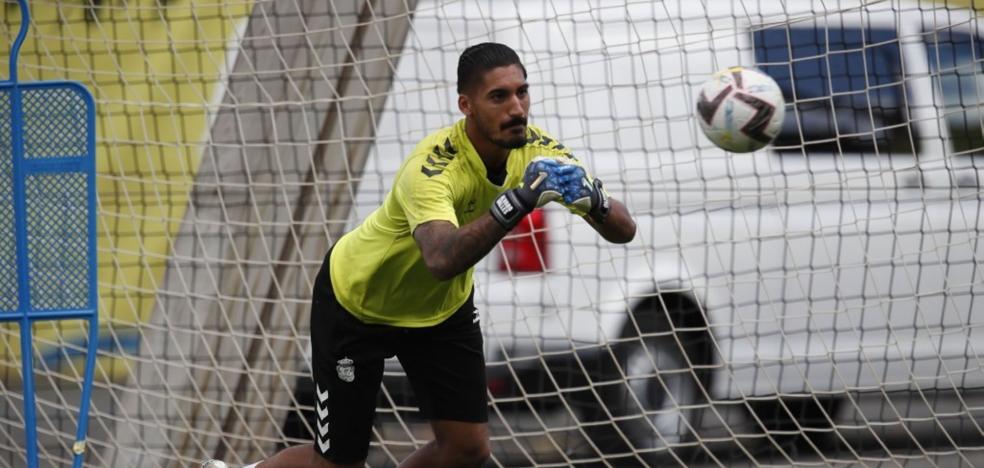 The Sevillian has only conceded one goal in five games. He is the second least scored goalkeeper after Caro, Burgos goalkeeper
The Unión Deportiva Las Palmas has insurance under the sticks with a name and surname: Álvaro Valles. The Sevillian goalkeeper has become one of the pillars that supports UD in first place in the Smartbank League table thanks to his good and crucial interventions. When the game gets complicated and UD needs him, he is the one who responds. When the team suffers without the ball, it is he who is heard giving orders to his teammates as if he were a captain.
He has saved the yellow team on more than one occasion, and the data shows it since he has made 14 saves in five games and has only conceded one goal this season, or what is the same, 0.2 goals conceded per game, a figure highlight. It was in Vitoria in the 1-1 win between Gran Canaria and Álaves, in an isolated play, with a rebound included inside the area, in which the goalkeeper was unable to do anything to prevent the one who, until now, is the only one against the team by Garcia Pepper.
With four clean sheets, Álvaro Valles is the goalkeeper with the fewest goals scored in the category, only behind Jose Antonio Caro Díaz, Caro, Burgos CF goalkeeper, who still hasn't conceded. The team from Burgos has won 3 draws to zero and 2 wins by a goal to nil.
Since Valles settled in the UD goal on matchday 28 of last season against Lugo, he has played a fundamental role in the team. His handling of the ball with his feet has improved, his short and long distance passes are becoming more precise (72.86% of successful passes so far in the league), and the confidence he has gained has made the Andalusian be indisputable to safeguard García Pimienta's goal.
In addition, he was about to achieve a historic milestone that no goalkeeper had ever achieved at the club, keeping a clean sheet during the first four days of competition.
He is justifying his renewal, in addition to the idyll he has with the Gran Canaria fans.
Now with the visit to Racing de Santander, Valles will try to continue his particular streak to allow the team to get something positive out of El Sardinero.