Álvaro Luna arrives in the Canary Islands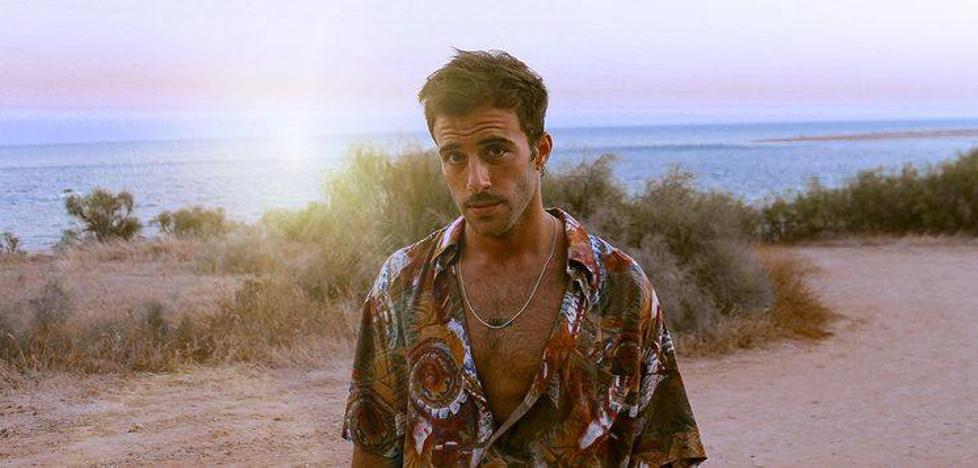 Interview with Álvaro Luna
Revelation artist of the 40 Music Award arrives in the Canary Islands with his «Levantaremos al sol Tour 2022»
You can buy your tickets at
Canary Islands7 and Entrees.es
1.- We met you in the Sinsinati group and when it seemed that a promising career awaited you, you decided to go your separate ways and surprised us all with Eternal Oath of Salt. At what point did you realize that your career was not going to be linked to a group? Did you feel a certain vertigo when starting your solo career?
By the time I started writing more personal songs I realized that it didn't really fit the project. I wanted to experience something new and that's what I did.
The vertigo was always there because leaving a project that works to start a new one from scratch is "scary" but well, I am very grateful for the love and warmth that people have given me from minute 1.
2.- We all go back to Sinsinati when we talk about the beginnings of Álvaro de Luna, but what were your true beginnings? At what age did you know that you wanted to dedicate yourself to music?
My beginnings are quite similar to the point where I am now. I started alone with my guitar singing in bars and joints my first songs and versions of other artists.
I've always wanted to dedicate myself to music and somehow everything I've done in my life has always been directly related to it.
3.- The pandemic has been a turning point for everyone. Many emerging artists have emerged, and many others have decided to take new paths. How did it affect you? Have you noticed differences in relation to the reaction of the public?
Well, the pandemic somehow helped me determine what I wanted to do with my career and how I wanted to develop it. In addition, I also composed the Album during that time.
The public wants live music, to have a good time and to make up for lost time.
4.- On a compositional level, has the fact of having to stop helped or hurt you when creating new songs?
Having time for oneself has served me well because it opened my mind when writing songs.
5.- 'Levantaremos al sol', as you yourself have said, is the love story of two people told through songs. What was it that led you to release an album with songs that spoke of the same story? Did it arise this way without looking for it or did you decide it that way?
The songs were coming out with no idea of ​​making an album. Although well in the end they all talked about a story and they had to be collected together.
6.- What has been the song that has cost you the most to compose?
Neither was really challenging. They came out organically, since in the end writing songs for me is a release of mixed feelings. It's therapeutic.
7.- For many artists and especially for singer-songwriters, music more than their profession is their therapy, the way they have to let off steam. In your case, is it also like that?
Totally.
8.- When talking about succeeding in music, the image of filling stadiums comes to mind for most people. What do you think about that?
I think that succeeding in music is making songs from a room as a relief and in the end those songs once the public ones stop being yours and belong to the people. At least for me. Although obviously I dream of one day filling a stadium.
9.- Going back to 'Levantaremos al sol', both music critics and the press have done nothing more than get very good reviews of your first album. As if that weren't enough, you started the tour in Madrid with a sold out and leaving everyone speechless with the unbeatable live show. How do you feel about that? Did you expect this welcome?
I've been in a cloud ever since. Everyone's love is something I appreciate every day when I wake up in the morning.
10.- Your followers could see you at the SanSan Festival, what is it like to perform at a festival of this size?
It was an impressive and unique experience. I only wish to go back many more times.
11.- Both your first single and this album name the sea and the sun, two things that represent the islands. How do you think the concerts in the Canary Islands will be?
I think they are going to be very special concerts. It's my first time there alone defending my songs. I'm just looking forward to it!
12.- On May 20 you will perform in Tenerife and on 21 in Gran Canaria. Did you know any of these islands?
I knew the two although it was always for leisure. I am totally "in love".
13.- What should the Canarian public expect when they attend one of your concerts?
Well, they are very energetic and fun concerts. I hope people have a good time and want to repeat.