Álvarez-Pallete receives the award as "Financier of the Year 2020"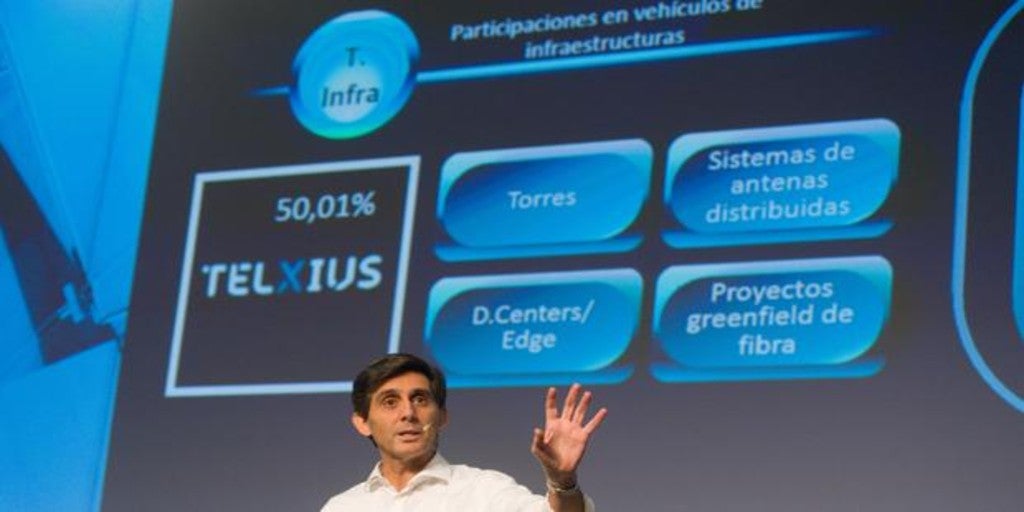 Madrid
Updated:
save

The president of Telefónica, Jose Maria Alvarez-Pallete, has received this Tuesday the ECOFIN award, which recognizes him as «Financier of the Year 2020». The jury for this edition, chaired by Tomás Ariceta, president and CEO of Entelgy, and made up of thirty personalities from the financial, business, educational and public sector worlds, has chosen Álvarez-Pallete "for his impeccable role at the helm of the telecommunications company, "according to the announcement by teleco in a statement.
The jury has also valued the contribution of Telefónica and its maximum responsible during the confinement with the telecommunications maintenance and connectivity and the different measures implemented to help different social groups. It so happens that it is the first time, in an award that has more than a decade of experience, in which this recognition It is awarded to an executive who does not belong to a company in the financial sector.
In his speech of appreciation, Álvarez-Pallete has acknowledged that he receives the award "on behalf of many people." In this sense, he wanted to extend this award to all the operator's workers: "A team of excellent professionals, supportive, who anticipates, and with whom I am proud to work every day." At the same time, he highlighted the pride he feels «in belonging to a company that he has already turned 96: a company with values, a clear mission and a long-term strategy ".
The president of Telefónica has taken stock of the last and intense months that the teleco has lived since, in addition to overcoming the enormous test that the pandemic has represented, the company has starred in the largest operation in its history: the agreement with Liberty Global to merge its UK subsidiaries and stand up to British Telecom.