Alpine shows the door to Fernando Alonso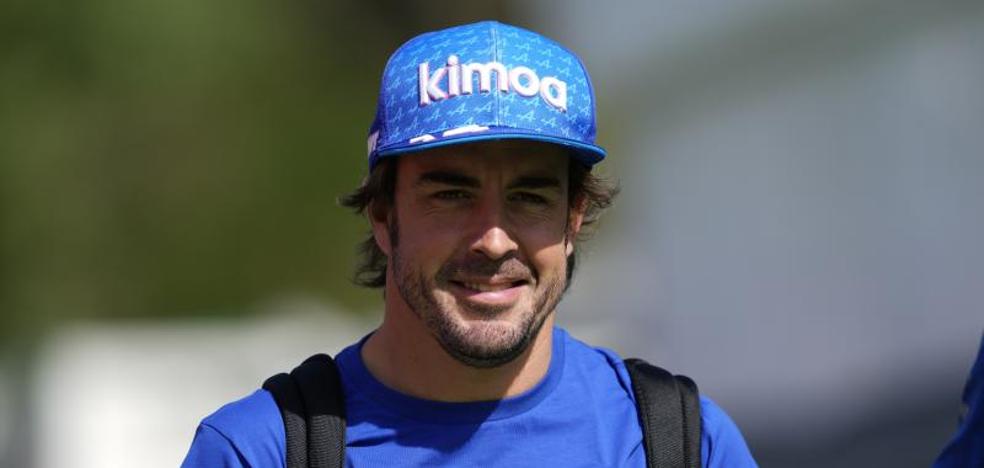 Analysis
The words of Luca de Meo in the preview of the Spanish GP and the doubtful performance of the Spaniard put his future in the French team at serious risk
It takes a lot of courage and a lot of self-confidence to leave a Formula 1 legend on the street, or at least consider it. And it seems that Alpine is doing it. When Alonso signed for the team where he won his two French titles (under another name), they promised him a project that was going to be champion, or at least a candidate, and that was conceptualized as 'The Plan'. Along the way, the Spanish driver became an almost messianic fisher of men who won back thousands of fans for the cause, many of them from generations that had not seen him succeed. You just have to see how the Montmeló grandstand was, which registered the fourth best attendance figure in its history for a Spanish GP, despite the extremely intense heat, the organizational and logistical problems and a more than questionable ability to foresee the wave of fans who wanted to see their idols live after two years of restrictions.
All this has received a jug of cold water. The words of Luca de Meo, CEO of the Renault group, before the race fell suddenly on the minds of the fans: Alpine is not at all clear that Alonso is the right man for their project. "We love Fernando very much. We are going to have to find a solution for everyone, because we also have Esteban (Ocon) and Oscar (Piastri), who are very good. We want to protect our riders and seek an ideal solution for everyone. I think the work Fernando has done and is doing is incredible," he said into the DAZN microphone.
With Ocon renewed until 2024, the other seat will be between Alonso and Piastri, whom Alpine does not want to miss out on while he is at his peak of form. Consecutive EuroFormula, F3 and F2 champion, the Australian is a jewel that is currently being wasted in reserve and simulation tasks that, although important, do not allow us to see everything that this promising runner can give of himself .
Alonso managed to double the points he had so far in Barcelona. In the first five races of the year he added two and left Montmeló with another two, which means that the Spaniard arrives in Monaco, seventh on the calendar, with four in his locker. He is 15th overall, just one point ahead of Albon (Williams), tied with Vettel, who missed the first two races of the year, and 26 behind his teammate Ocon. If 'The Plan' was this, maybe you have to think of a plan B.
In that sense, Alonso has to seriously think about what he is going to do in the coming months. In July he will be 41 years old and as much as he feels young and very prepared like the first day, he has already been struggling on the circuits for more than two decades. It is normal for him to start thinking about a life outside of racing or, at least, a championship that requires him to be away from home more than 200 days a year. Although he maintains the illusion of the first day, he cannot forget that he has much more past than future in Formula 1.
doubts and options

Being optimistic, Alonso has two or three years left in the big circus. He has said it himself many times, and his first choice is (was?) to stay with Alpine, a team he knows well and still wants to help achieve excellence. Although it is taking place much more slowly than expected, it is undeniable that the French team is taking slow but sure steps, with some bumps along the way, but without too many shocks. That is why it is difficult to choose what to do.
It is not at all clear to what extent Alpine has in his power to kick Alonso out or is he the one who has the upper hand. The team's options are clear: if the two-time champion does not follow, Piastri will be happy to continue. At that time, the player from Oviedo will have to look outside... and there are many conditions to take into account: will there be a gap in another team? Will Vettel and/or Hamilton continue or will they leave gaps in the dubious Aston Martin and the more desirable Mercedes? Is it worth continuing in F1 or is it better to look at other competitions with less media load (and prestige) but that, perhaps, give you more personal satisfaction?
Be that as it may, the answers to these doubts will be resolved in a few months. Contracts are traditionally signed in the summer in Formula 1 and by then Alonso will already know what he does in the future. It will be necessary to see if Alpine's is bravery... or unconsciousness.