Alpine shows Alonso and Ocon's A521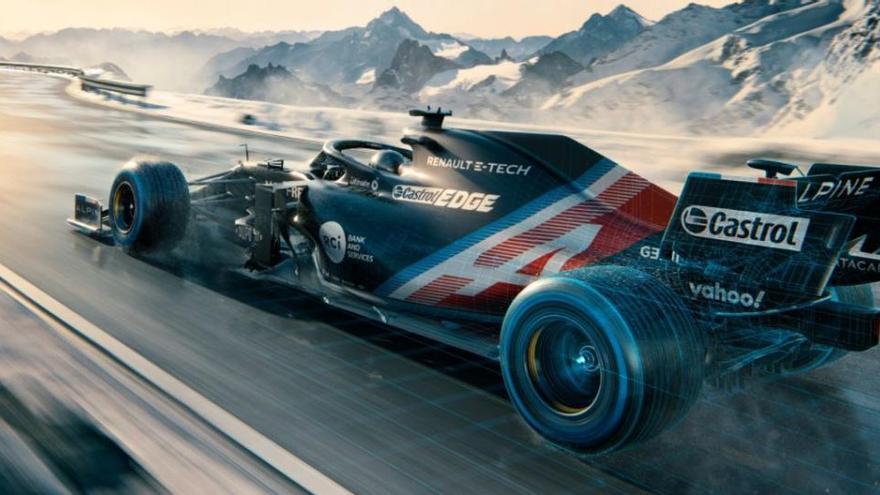 He Alpine Formula 1 team has unveiled this Thursday the layout of the A521, the car with which the Spanish Fernando Alonso, two-time world champion, and Frenchman Esteban Ocon will compete next season in the Formula 1.
The French brand has explained that the black color, present in the "temporary" design for winter, "It's a tribute to the 1975 A500 F1 prototype."
In addition, on the rear of the car it includes the blue, white and red colors of the French and British flag. "I can't wait to drive it for the first time on a circuit," said Esteban Ocon.
Alpine showed the A521 as part of the presentation of the Groupe Renault strategic plan, which will put the Formula One team at the center of the project and will bet for its sports range on one hundred percent electric technology.
"The new Alpine entity takes three brands with separate assets and areas of excellence to turn them into a complete and powerful business. The craftsmanship of our Dieppe plant, the engineering mastery of our Formula One and Renault Sport teams will shine through our 100 percent electric range, carrying the beautiful Alpine name into the future. We will be on the tracks and on the roads, with authentic, high-tech, disruptive and passionate cars, "said Alpine CEO Laurent Rossi.
Alpine and Renault have a long history of success in different categories of motorsport, either in Formula 1, rally or resistance. "Racing will remain at the core of Alpine's ambitious plans and Formula One will be central to Alpine's strategy. sports engine of the brand ", underlined the Renault Group in a statement.
Starting in 2021, the Alpine F1 team will compete against some of the most prestigious brands from the motorsports industry and join the exclusive club of full-fledged factory teams.
"Giving a powerful and specific identity to Formula 1, but also to Alpine's entire motorsports program, is a challenge and an opportunity. With motorsport at the heart of our process, graphic identity is key." said Alpine's design director Antony Villain.
The Alpine brand was founded in 1955 by Jean Rédélé, a young man passionate about competition. He named his company after his favorite place for racing, the Alps. The company began to take off in 1962, with the A110. At the time, Alpine and Renault were already close collaborators, and Renault dealers sold and repaired Alpine cars.
In the early 1970s, Alpine became a major brand in rally competition. It won the Monte Carlo Rally in 1971 and the Manufacturers' World Championship in 1973. That same year the brand was acquired by the Renault Group. Alpine achieved its most important triumph in motorsports in 1978, at the 24 Hours of Le Mans.