Alonso, victim of the endemic failures of Alpine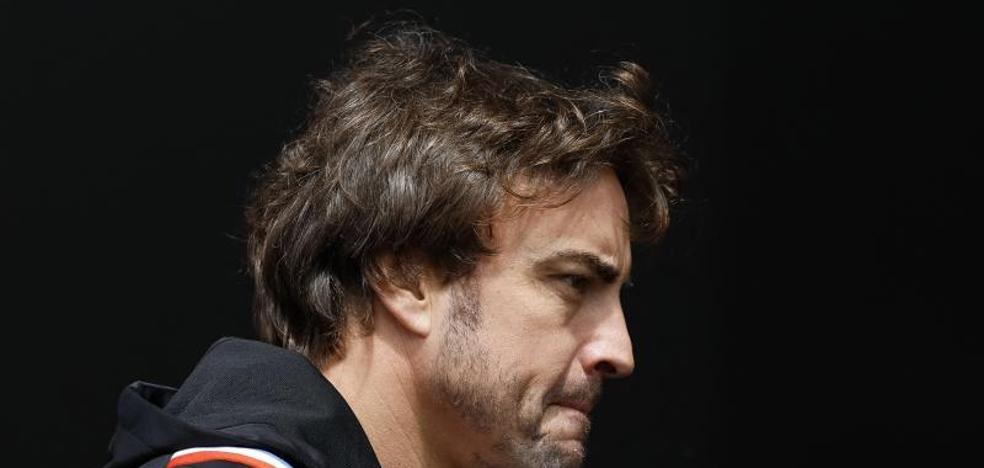 Analysis
With two serious reliability problems at the last Austrian Grand Prix, the French team showed that they have a lot of work ahead of them, especially on the side of the Asturian driver
One of the phrases that has resounded the most in the Red Bull Ring paddock during the Austrian Grand Prix was issued by Fernando Alonso even before Sunday's race. "They have cost us 50 or 60 points," he pointed out, about the bleeding that the lack of reliability and the great problems that he has suffered since the season began.
It is difficult to establish a specific number, because if you go into detail, it can exceed twenty. With a broad brush, you can number ten Alpine failures in eleven Grand Prix, just half the calendar. Alonso adds 29 points when his teammate has 52, and both can be sure that they could have many more if they had a car and a team that lived up to expectations.
Alonso is the one who is taking the most hits. Luck is hitting him hard, despite the fact that he is consistently faster than his partner. Both in qualifying and in the race, more or less constantly, he is lapping about two or three tenths on average better than the Frenchman. However, he has half the points.
When it's not the engine, it's the strategy, when it's not the wall or defective parts, like the two-euro one that cost him a possible podium in Australia or the nut that came loose this Sunday and made him fall from seventh to tenth. There are many lost points and few are attributable to the Spaniard: he does the only thing he can do, which is to drive.
Like a dance teacher who walks out on the floor with a person with two left feet, Alonso can't keep up if the other party doesn't respond. There hasn't been a weekend where everything went well, because even at Silverstone, where the Spaniard achieved his best result of the season, they didn't do the qualifying lap in the rain at the best time on the track. If only the car were potentially a winner…
renewal on the horizon

That they make an error, at the very least, for the Grand Prix, is not acceptable for a driver like Fernando Alonso, who is feared, admired and respected in equal parts on the grid. You just have to see the anger that the Asturian threw at Yuki Tsunoda at 200 km/h when he kicked him off the track to defend his position.
Those stripes and the very competitiveness that he shows race after race make Alpine want to renew him. In theory everything is agreed upon, since they have managed to lock Oscar Piastri on Williams (along with the Renault engines), so the only thing missing is the signature, which is not a small thing. In Formula 1 there is no renewal or contract made until they have been signed black on white, and today there is nothing. Both Alonso and Alpine have been cited for after the summer, when they will predictably announce the continuity of their relationship until 2023 (perhaps another year), unless the pilot backs down.
Options do not have many. Although there may be holes on the grid, such as one at Mercedes (Lewis Hamilton is not sure whether to continue) or another at Aston Martin (Sebastian Vettel is seriously considering hanging up his helmet), Alonso knows that Alpine is the home where he can grow, although be a house built on sand. Perhaps the next races before the break, in France and Hungary, will give him a little perspective on what may be the best destination for him for what may be one of his last seasons in Formula 1.
Alpine and Alonso need mutual trust. Every relationship is based on it, and while the Spaniard is responding, the team is being very portrayed. It would not be ruled out that Alonso even decides to swerve and look at other horizons.
There is still half a season ahead and the Enstone squad still has room to polish those edges that are preventing that jump in quality that they can potentially take. Another issue is patience. Proof of this, Alonso's radio message to his team when he entered the Red Bull Ring finish line: «Could we have been sixth or seventh? Speechless. It's hard to understand a lot of things this season. We are going to try to have a better second part, "asked the pilot.