Alonso opens his new Renault "excited" in Montmeló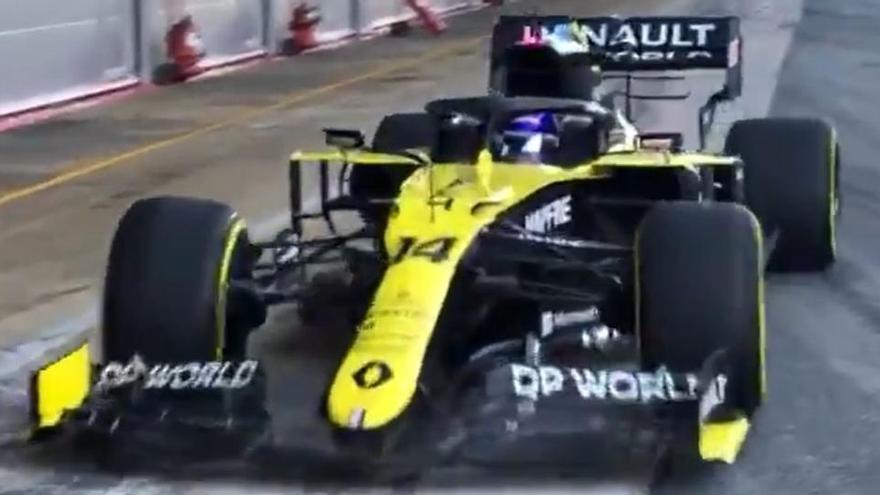 The Spanish pilot Fernando Alonso (Renault) has officially returned to the Formula 1 this tuesday in the Barcelona-Catalunya circuit, where he got on the RS20 to start a day of filming in which he plans to complete a total of 100 kilometers.
"Driving again is going to be a great feeling. After two years without driving a Formula 1 I am looking forward to doing it. It will be like a new beginning. Surprise me with the speed of the car, the performance of the brakes, the steps around the corner. ... A lot of things that are going to surprise me again, "said Alonso in statements provided by Renault.
The Asturian recognized that it is "very special to be back in Barcelona"." I remember my first test with Benetton in 2000 was here too. 20 years after that test, now comes one of my last opportunities with one of the Renault team, since next year it changes its name (Alpine). I feel privileged and excited, "he celebrated.
In addition, he stressed that "the preparation for this test has not been easy due to the restrictions by the Covid". "It has not been the normal preparation, there have not been many days in the simulator, but still I think we are prepared. It is only 100 kilometers, it is a shooting day, so we will try to maximize the laps. I know that I will learn and discover many things during these laps. I will try to learn as much as I can in each kilometer, "he concluded.
Three months ago, Renault announced the return of Alonso next season, who already played in the French team during two stages (2003-06 and 2008-09). The two-time world champion, who won his two F1 titles with Renault, had been out of competition since 2018, when he closed his second spell at McLaren.