Alonso: "It has been the best Saturday of the year, everything to ask of mouth"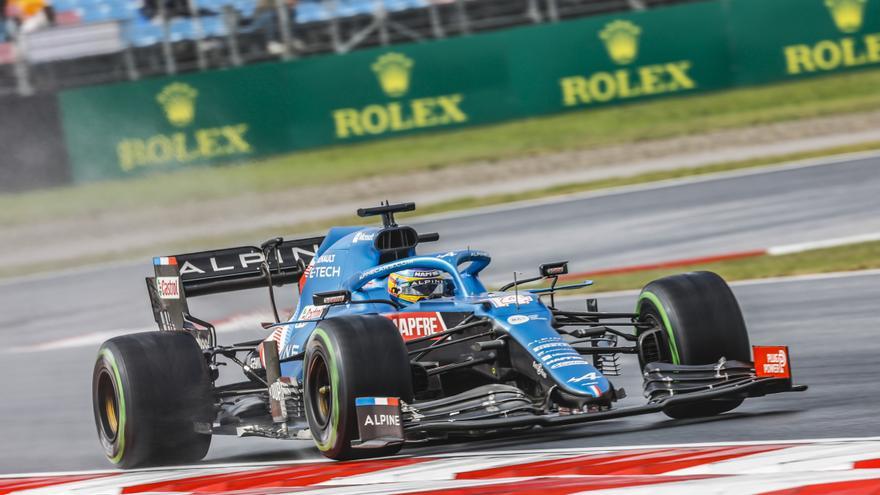 The Spanish Fernando Alonso (Alpine), double world champion of Formula 1, that this Sunday will start fifth in the Grand Prix of Turkey, the sixteenth of the World Cup, declared in Istanbul Park that "It has been the best Saturday of the year "and that it came out" everything to ask of mouth".
"I am very happy, it was the best Saturday of the year. We come from doing the best race of the season, in Sochi (Russia, where he finished sixth), in terms of competitiveness; and now we will come out fifth, for the clean part and with medium tires. It has been a really good Saturday, "said Alonso, who returned this year, after two absent from her, to the premier class, in which he occupies tenth place in the World Cup, with 58 points.
"Let's see what happens tomorrow, because there are still unanswered questions," said the 40-year-old from Oviedo, in statements to the Dazn television channel, on the circuit located in the Asian part of Istanbul, where it is filming in the opposite direction. clockwise.
"The laps yesterday (Friday) did not offer clear results, because there were different degradations, but we think red (soft compound) (tires) are going to be bad in the race, so we wanted to go out with the yellows (mediums). And I think we still have two (sets of) targets (hard) for the race, "he explained.
"So tomorrow it will rain and it will be a crazy race just when we don't need it"Alonso joked after signing another sensational performance at Istanbul Park, where he is the only one present who has been on the podium four times, with three different cars: he was second in 2005 and 2006, with Renault; and third in 2007 -with McLaren- and 2011, with Ferrari.
"But we have the yellows and two whites in the chamber. Hopefully it will be a normal race," he commented after qualifying for the Turkish Grand Prix.