Alonso gets wet: "Verstappen deserves to be champion"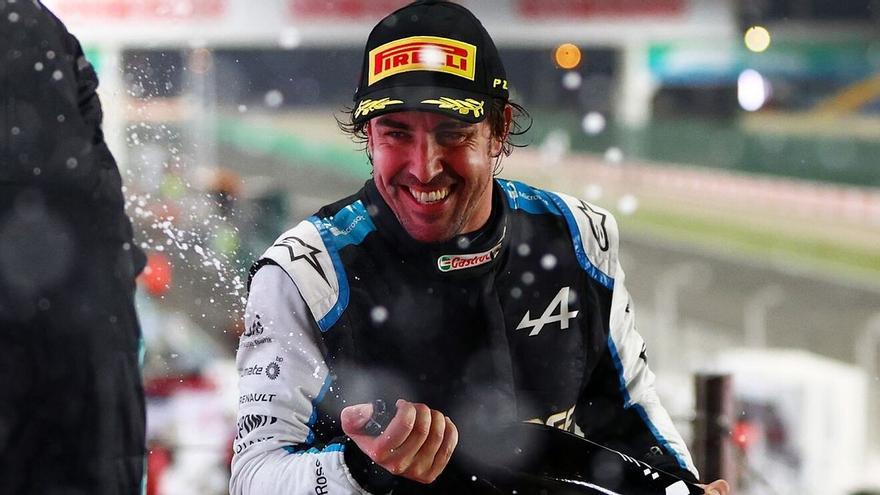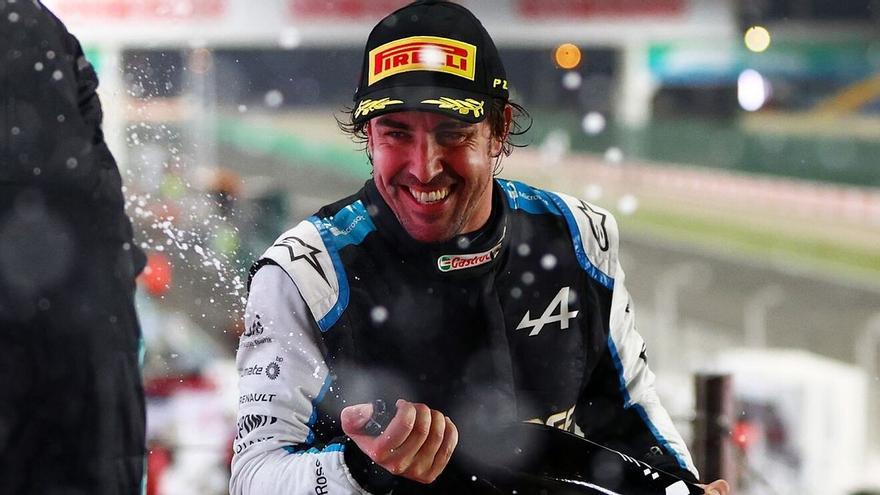 On Abu dhabi, this weekend the world title is decided, although many other things will happen: Raikkonen says goodbye to F1, Bottas leaves Mercedes and Russell disputes his last race with Williams before replacing the Finn. That and more. But the intense pulse that star Verstappen and Hamilton grab all the attention. And this has been reflected in the usual press conference on Thursday of the grand prize. TO Fernando Alonso and Carlos Sainz, like the rest of the grid, they have had to play the 'fortune tellers' and pronounce on the resolution of the championship.
"It's the most exciting ending possible, but I don't like how things are polarizing on social networks, in favor of one or the other. That's why I don't say anything, because if I choose one, the followers of the other would get angry; and backwards. I have a clear opinion but I keep it to myself. Both have had an incredible season, both are at a high level and I hope that the World Cup will be resolved in a clean way for the good of the sport and of F1 in particular, "said Sainz, always a diplomat.
Mercedes, superior
Alonso did get wet: "Max and Lewis finish first and second all the races this year, because they are at another level; and here things will be decided by tenths. It will depend on the package and in that regard it seems that Mercedes is somewhat ahead of Red Bull. But Verstappen is riding a point above all of us lately. What he was doing in Jeddah (Saudi Arabia) before going against the wall in qualifying was his thing, not Red Bull's. " Asturian pilot.
"They are both great drivers and they are very well prepared, they are very professional. Mercedes deserves the constructors' title because his car is superior and Max deserves the driver's title. And it's not that I support Max. It is that we all have our opinion. And he has driven this Red Bull to another level, "added Fernando at Yas Marina.
George Russell has opted for his future partner and compatriot Lewis Hamilton: "They both deserve to win the World Cup, for different reasons; When Red Bull clearly had the best car, Mercedes and Lewis managed to win three or four races. And Max has done a great job all year. Hopefully the championship is decided cleanly and that the best one wins, but I, logically, I prefer Lewis to win ".
Sebastian Vettel, who once chained four world titles with Red Bull, has put the counterpoint: "Personally, I am not affected by who wins the World. It doesn't matter if Lewis wins this one or if he wins three or four more titles. For me Michael Schumacher will continue to be the best ever ", considers the German, knowing that Hamilton can break the tie to seven crowns with the 'Kaiser' in Yas Marina. "I have a clean head; I don't want Max to win so Lewis doesn't break Michael's record. And it is clear that I had great moments at Red Bull. Many people are no longer in the team, but I would be happy for those who follow if they win the title, although the constructors' title is more complicated. From the pilots' sphere, they both deserve it; and from that of the teams, too, "he summarized.
"A gift"
'Iceman' Raikkonen on his line to the end, has not shown great enthusiasm for the outcome of the championship, which will overshadow your farewell. Better for him, no doubt. "Honestly, whoever has the most points will win. I don't care who wins, but if I had to pick one I'd probably say Red Bull just to see something. "
Perhaps one of the best readings has been that of Daniel Ricciardo, who considers that "this World Cup final is a gift for our sport. That Max and Lewis arrive in Abu Dhabi with the same number of points after 21 races is a wonderful story. A dream setting. A pitched battle, the pressure could not be greater ".