Alonso blames Hamilton and Alpine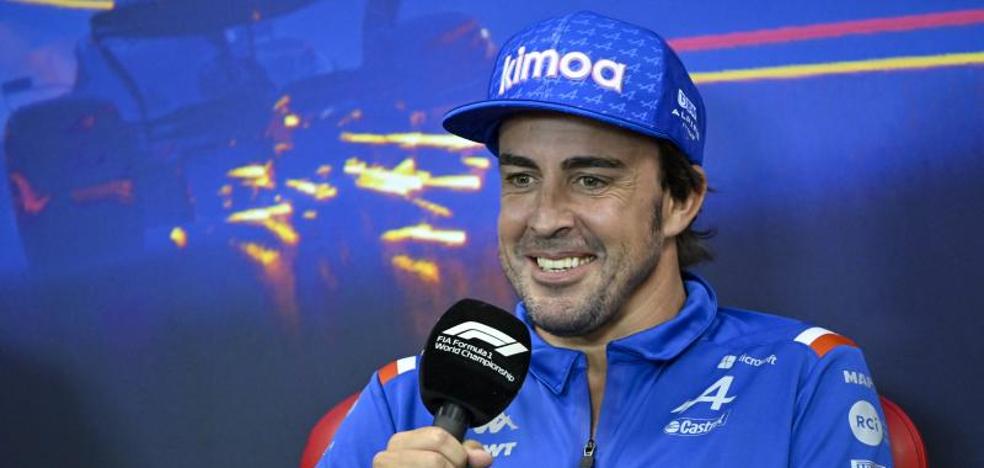 Belgian Grand Prix
The Asturian admits that the race was marked by the contact with the British at the start, but also by the bad strategy of his team
Fernando Alonso was satisfied but not happy with his result in the Formula 1 Belgian GP. The Spaniard finished fifth in a test in which for a few meters he came second, which makes this result, although positive (confirms the fourth place for Alpine in the Constructors' World Championship), somewhat short.
The contact with Lewis Hamilton was decisive, but not the only reason why the result was not the best possible. «We started third and finishing fifth is good because we thought we would finish a little further back. It has been more difficult than we thought, because of the start and then the strategy, since we always stop very early. We had a hard time getting to the checkered flag, "he pointed directly to the Alpine wall. Total, he no longer has to contain himself, so these types of complaints will be constant until the end of the season.
Regarding the accident with Hamilton, Alonso did not pay much attention to what was his teammate at McLaren in 2007. "Closing the door that way on the first lap surprised me a bit," he said about the touch, although he left it there . The best news for Alonso is that he continues to add up and they are nine races in a row in the points. «The consistency is being very good and the rhythm too, we move in fairly comfortable races, with a margin with those behind. Keep it up », he wished.
Sainz: "Red Bull is in another league"

From the same Saturday, Carlos Sainz was aware that he was not going to be able to hold on to Max Verstappen and Sergio Pérez if the first came back quickly and the second crushed him. In this Sunday's appointment it was confirmed, something that already makes the Dutchman do the math to be champion in just a month.
«The first two laps were strong, but with high degradation we were degrading more than we should. We will have to learn, because we have not been so competitive here, Red Bull is in another league," Sainz said after the race.
Beyond his rivals, for the Spaniard it was a more difficult Sunday than expected. «I did not expect it to be such a long-suffering race, I was hoping for an opportunity to defend ourselves. Red Bull had less degradation, they were faster on the straight, they put a lot into us per lap. It tastes a bit bad after pole position and being ahead the first two laps", he said, before throwing a cape at his team calling the performance of the Ferrari wall a "perfect execution".