Alonso and Sainz will start tenth and sixth in the Italian Grand Prix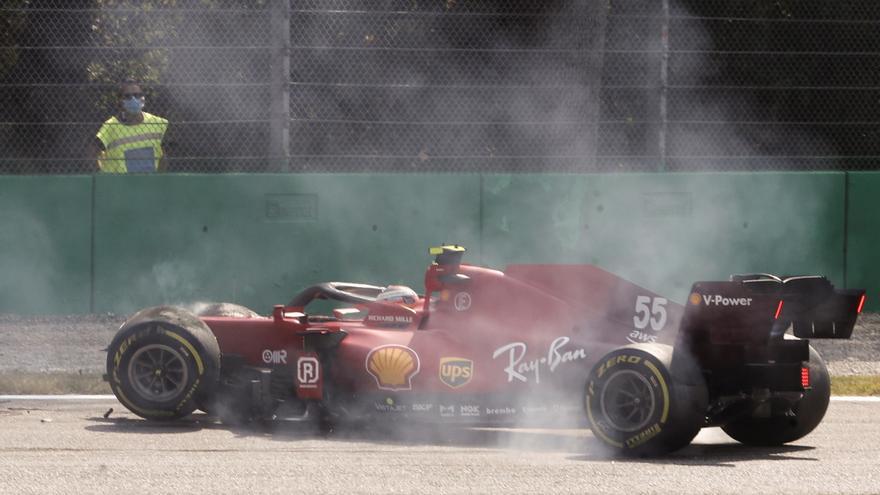 The Finnish driver Valtteri Bottas (Mercedes) has won the sprint race of the classification of the Italian Grand Prix, although the changes in his power unit will not allow him to defend the pole in a date in which the Dutchman Max Verstappen (Red Bull) will start as the most advanced man, with Carlos Sainz (Ferrari) and Fernando Alonso (Alpine) sixth and tenth, respectively.
Bottas, who wins the three-point prize to the winner of the new qualifying format, will have to change the engine and that will condemn him to the last place on the grid. The other representative of the 'silver arrows', the British Lewis Hamilton (Mercedes), was weighed down by a bad start and he will have to come back from fourth place if he does not want the championship-leading Dutchman to escape him in the standings.
Meanwhile, Sainz defended the seventh position – although he will start sixth due to Bottas' sanction – in a day in which he recovered from an accident in FP2 that questioned his participation in the sprint race; hours before qualifying, the Madrilenian got on the piano too much in Ascari and ended up crashing into the protections, but his car arrived in time for the fight.
In addition, Alonso, who started the mini-race thirteenth, managed to climb two positions, the first after the accident of the Frenchman Pierre Gasly (AlphaTauri) in the first lap and the second, after overtaking the German Sebastian Vettel (Aston Martin) on the track. Thus, it will start tenth.