Alonso and Sainz will start 9th and 12th in the Styrian GP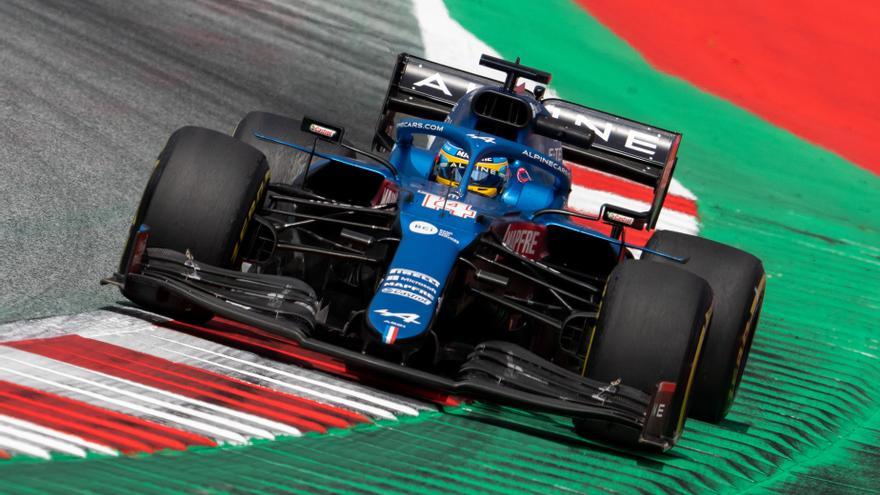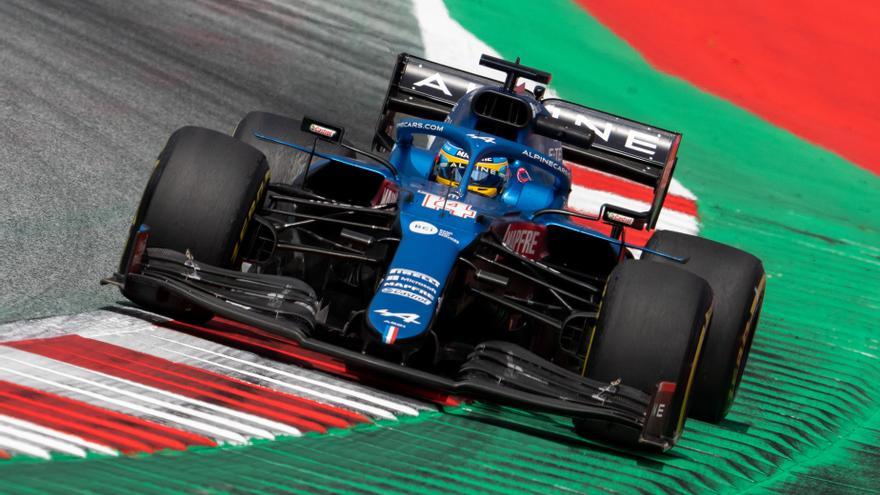 The Spanish pilot of Formula 1 Fernando Alonso (Alpine) was "happy" after his ninth place on the grid at the Styrian Grand Prix, after perhaps the best Saturday of the year, which showed that it feels "much more comfortable with the car" than at the start of the season.
"Happy, it was a very stressful time today in the morning we lost competitiveness, then a car left Q1, it was a difficult time. Again I was able to be in Q3, in the 'Top 10' and come out on the clean side. Today's work is done, but the points are tomorrow, "he told DAZN.
The double world champion highlighted the good line they have been in the last few weeks to come to recognize that it was his best grade. "I have done some Q3 but it may be the best. Especially for Q2 that I have done seventh, it has been a good lap. Something is always missing, but I am much more comfortable with the car, if I think about Imola or Bahrain at the beginning of the year. ", he claimed.
"We have done a bit of an experiment. A bit radical, but we were in real difficulty in FP3 and we didn't mind making changes for the clock. Went well. Tomorrow there is a forecast of rain, that can change everything, but it is better to get out later, "he concluded.
Sainz: "It is difficult to get worse"
The Spanish pilot Carlos Sainz (Ferrari), which will start twelfth in the Styrian Grand Prix of Formula 1, has ensured that his last lap in Q2, which was canceled for exceeding the limits of the track, "had not changed" his final position, and has acknowledged that they are "suffering" in Red Bull Ring and that it is "hard to get worse" than in qualifying in the race.
"It's not that the last half would have put me much further ahead, I would have qualified the same. The time was one tenth faster, but the position would not have changed much. You can tell that we are suffering in this circuit, it is difficult for us in this type circuit, with so many long straight, fast medium ... The car is not adapting very well and it is costing me a little more know how to drive it ", confessed in statements to DAZN after the qualifying session.
In addition, the Madrilenian, who could not go to Q3, hopes that in this Sunday's race they can go "a little forward". "Hopefully the sensations improve. It is difficult to go worse than we have been today in 'qualy'It is clear that there is something that we are not fully understanding at this circuit. Hopefully the trends change and in the race we know how to go forward instead of backward, "he concluded.