Alonso already works with Renault for his return to Formula-1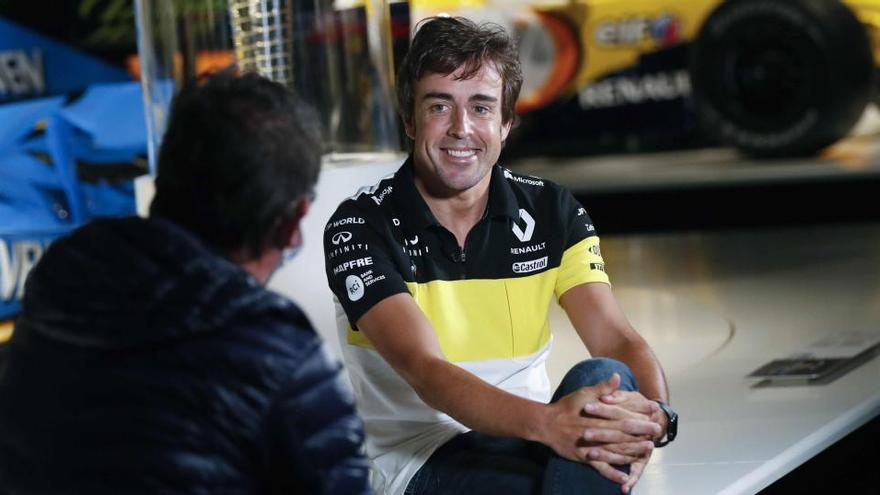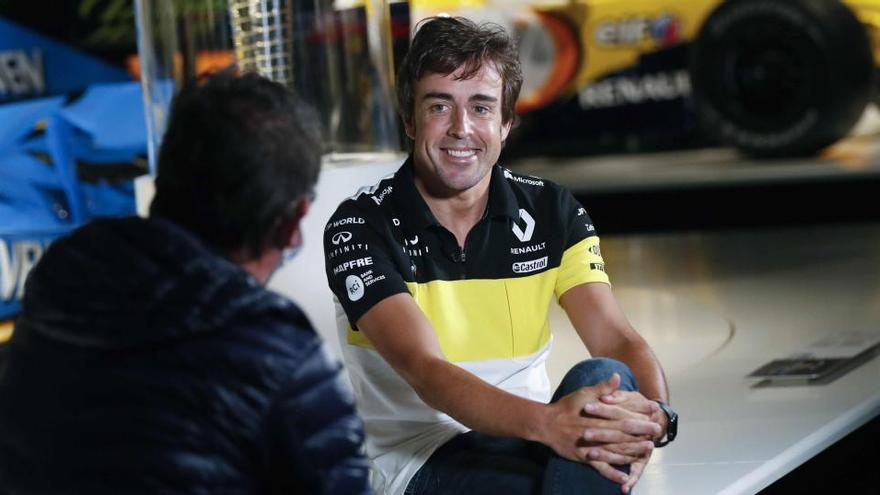 The Spanish pilot Fernando Alonso is already working at the Renault factory in Enstone (UK) with a view to returning next year to Formula One World Cup in which it will be renamed the Alpine team.
This has been reported by the Spanish two-time world champion himself on social networks. "An incredible thrill to go back to the factory. I came to Renault in 2002, when I was 21 years old. I know every corner of this place, every corridor, every door … It has been a very special day. We started, "Alonso writes on Twitter.
Alonso will compete again in the Formula One World Championship in 2021, and will do so hand in hand with Renault, with which won his two world titles -2005 and 2006-, in what will be his third stage with the French team, which will be renamed Alpine next year.
The Asturian decided to leave the F1 at the end of 2018, after 17 seasons in the premier class of motorsport with a balance of two world titles, 32 victories, 22 pole positions and 97 podiums. A temporary retreat that will conclude next year.
Alonso will replace the Australian in the team Daniel Ricciardo, who will go to McLaren to fill the position of the also Spanish Carlos Sainz, who signed a two-season contract with Ferrari.
The Spanish driver announced on August 18, 2018 his decision to leave Formula One at the end of that season, but he already gave notice in his last race to date, on November 25, which was a "see you later" and not a "goodbye"; something that has shown this Wednesday.
The two-time F1 world champion has taken advantage of these two years to embark on other and diverse challenges in motorsport. Cars are part of his life, practically since he was born, and his desire to become a multidisciplinary pilot has made him face adventures in which he has managed to expand his great record.
The Asturian was proclaimed two-time world champion of the World Endurance Championship (WEC) and won twice in the legendary 24 Hours of Le Mans with the Toyota team. Also, showed his good work in endurance competitions achieving victory in another historic race like the 24 Hours of Daytona.
But without a doubt his great adventure has been to compete in the Dakar, the toughest rally on the planet. Alonso, who until the challenge was raised had not competed on sand, signed a remarkable performance in his debut, with Marc Coma as co-driver, finishing in 13th position and bordering on stage victories.
Although his main objective is to achieve the "Triple Crown", which consists of winning the Monaco Grand Prix of F1 -he achieved it in 2006 and 2007-, in the 24 Hours of Le Mans -2018 and 2019- and in the Indianapolis 500 of the IndyCar championship, where accumulate three failed attempts.
It will be his third stage in the French team after those lived from 2002 to 2006 and in the 2008 and 2009 seasons. On this occasion, his teammate will be the Frenchman Esteban Ocon.