Almost ten million drivers have lost some point in the 15 years of validity of the license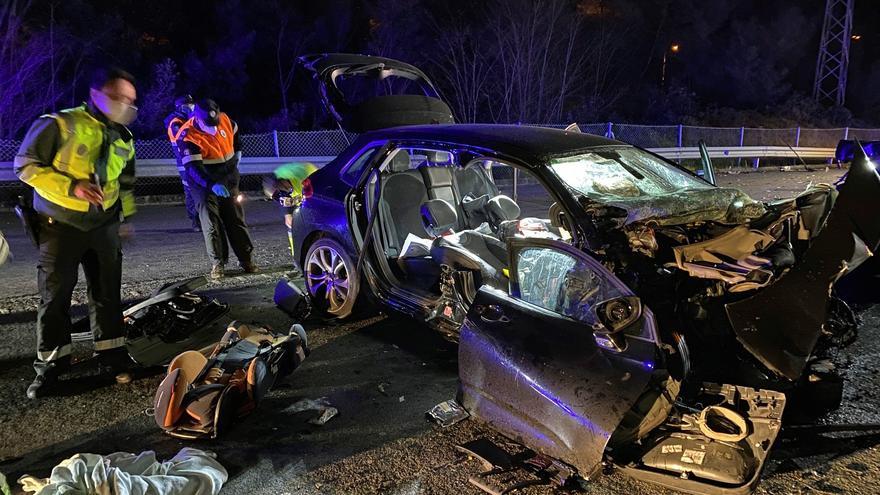 The points card is 15 years old. Its implementation was a before and after in the road safety in Spain and since its entry into force on July 1, 2006, a total of 9,866,434 drivers have lost a point and 18,323,649 penalties have been imposed.
"Time has shown that the points card was done reasonably well", says the general director of Traffic, Pere Navarro, in statements to Efe, in which he takes stock of the 15 years of this measure, which was approved with Jose Luis Rodriguez Zapatero as Prime Minister. Seen with perspective these three decades, "We should all congratulate ourselves on the results of the point permit", he stresses.
"They are few, but they do a lot of damage"
According to the data provided to Efe by the General Directorate of Traffic (DGT), 289,825 citizens have been left without a license losing all the points since 2006, which, according to Navarro, represents less than 1% of all drivers. "They are few but they do a lot of damage since, time and again, they drive with total disregard for traffic regulations," he lamented. Of those 289,825 drivers, 268,699 have lost their license on one occasion; 19,328 in two; 1,681 in three and 117 in more than three.
Precisely, the points card was created to deal with the problem of repeat offenders, explained Navarro, who has ensured that throughout these 15 years all of them have exhausted their points and have gone through the remedial courses.
The main objective of the implementation of this tool was to make road trips safer and "it has served its purpose": since 2006 the number of deaths from traffic accidents has decreased by 80%.
56,801,246 points lost
In these 15 years, Spanish drivers have lost 56,801,246 points. The speeding, alcohol consumption, and distractions from mobile phone use have been the main reasons.
Driving faster than allowed accounted for 46% of all penalties and the loss of 20,212,811 points (36% of the total). The consumption of alcohol and / or drugs led to the detraction of 8,828,682 points (15%), the mobile phone, 8,034,429 (14%) and the misuse of the seat belt or child restraint devices, 5,743. 557 (10%).
In addition, according to the DGT data, 754 drivers have lost their license due to three or more speed-related sanctions; 444 for that recidivism with alcohol consumption; 429 for having been "caught" three or more times using a mobile phone at the wheel and 151 for having tested positive for drugs on several occasions.
Likewise, since the start of the points permit, 829,414 attendees have taken part or total points recovery courses.
The coming reform
The card for points was approved in the Congress of Deputies without any vote against, a good example that road safety is understood as a State policy, points out Pere Navarro, who was also Director General of Traffic at that time.
Navarro has indicated that all the tools, also those that work, must be updated so that they do not lose their effectiveness, which is why the Government has brought a law to the Courts that includes the update of the card by points.
He points out that they are not "great reforms": increase the loss of points for driving from 3 to 6 while holding the mobile phone with your hand, an update that for Navarro is necessary, since 15 years ago there was no WhatsApp and since 2016 distraction at the wheel for this reason is the leading cause of traffic accidents. Also rise 3 to 4 points to be deducted for not using the belt safety, child restraint systems or helmets and other protection elements, "because it gives us the feeling that after 15 years and so many campaigns" these behaviors "deserve a greater penalty".
Navarro believes that the law being processed in Congress, which is in the amendment phase, should be approved before the end of the year. The Director General of Traffic would like the reform to achieve the same degree of consensus as in 2006 and, although he acknowledges that the political context "has become complicated", he continues to maintain that "there is no road safety, either on the right or on the left. do what needs to be done and do it well. "