Almost a million interns aspire to a sentence to make officials and four other news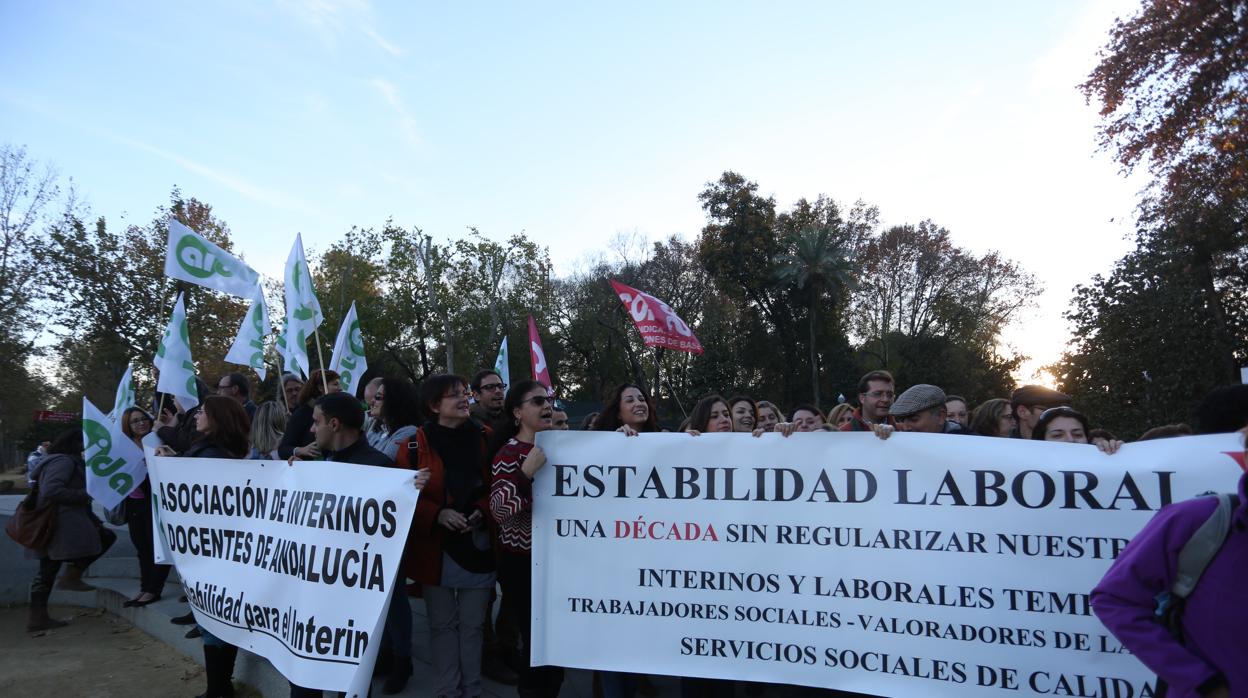 MadridUpdated:
1. 800,000 interns aspire to a sentence to become permanent officials. The lawsuit filed by officials, interim and temporary before the Court of Justice of the European Union can open a great process that would force the Spanish Administrations to make indefinite the majority of the interim who claim it before the courts. Javier Araúz, who has compiled about 5,000 demands of all these workers, defends the reason why 800,000 thousand interim officials wait for the European justice to force Spain to make them fixed.
2. Esade believes that Spain will grow by 2% and that repeating the elections would be a drag on the economy. The evolution of the commercial pulse between China and the United States will determine the severity of the slowdown in the world economy. In this context, Spain will reduce its growth from 2.6% in 2018 to 2% in 2019, as provided by Esade in its Economic and Financial Report for the second semester. This is two tenths below what the Government predicts.
3. Spain, the third country most benefited by the «Juncker Plan». After the global economic crisis, investment in Europe suffered for years. Until in 2014 the president of the European Commission announced a plan to mobilize financing between the member states and resume the path of economic recovery. Now, the one known as «Juncker Plan» bet for allocating 29,000 million euros to transport, one of the main priorities of the Investment Plan for Europe.
4. Amazon will create a new development center for Kindle in Madrid. Amazon has announced on Tuesday that it will create in Madrid a technological development team of its Kindle electronic book reader, which will be located in the facilities that the company has in its headquarters in Spain and will involve the hiring of 200 people, as reported by the e-commerce giant.
5. Mercadona's Sisbela cream of five euros defeats in the courts a giant of luxury cosmetics. The company from Granada Star Healthcare SL has won in the courts the giant of luxury cosmetics Natura Bissé International SA in a judicial conflict by the name of the cream Sisbela Diamond Revitalizante that sells Mercadona, according to El Ideal. The Spanish Patent and Trademark Office denied in 2017 the registration of this product because it has a name similar to another one marketed by the Catalan Natura Bissé.