Almost 660,000 people live in one of the 3,200 municipalities without banking access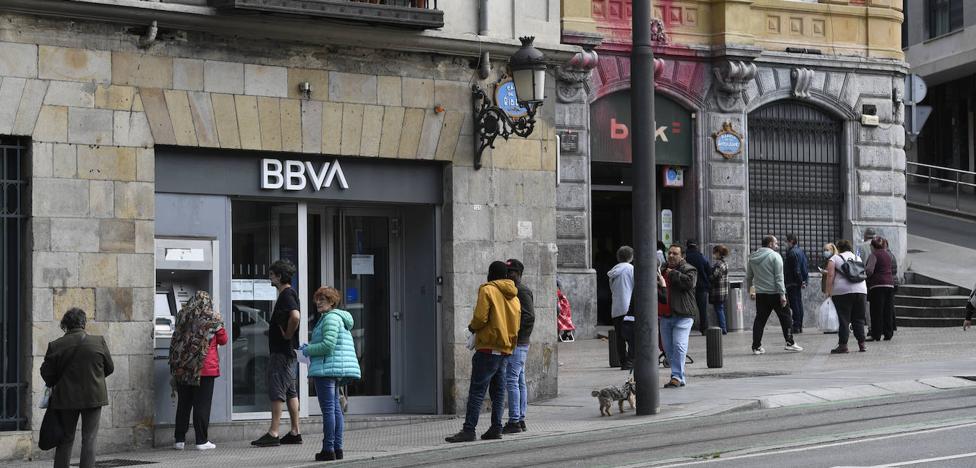 There are only 243 towns with more than 500 inhabitants without these services in Spain, which has the third densest network of ATMs and branches in the EU
Financial exclusion is one of the great problems in rural Spain, with a total of 657,500 people who currently do not have any banking access point in the municipality where they live. This is revealed by the 'Report on financial inclusion in Spain' prepared by the Valencian Research Institute (Ivie), which indicates that 3,230 municipalities in Spain do not provide these services with a bank branch, ATM, minibus, or with the agreement signed through the post offices.
Of course, the report presented this Tuesday by the three banking employers (AEB, CECA and UNACC) details that 92.4% of these municipalities without banking access have less than 500 inhabitants. In other words, only 243 Spanish towns with more than 500 inhabitants do not have any access point. Thus, measured in population, 68% of Spaniards who live in a municipality without access points are in a town with less than 500 inhabitants, some 212,000 people in all of Spain. León, Cantabria, Girona and Navarra stand out as the provinces where more people live in this situation.
Although it seems that the problem is quite focused, there has been a cut of 23% of ATMs since the maximum of 2008. Currently there are 47,639 ATMs in all of Spain. Despite the decline, Spain is the fourth country in the EU with the largest network of ATMs, with one for every 957 inhabitants.
This same Tuesday, the National Market and Competition Commission (CNMC) indicated that one of the proposals to reduce the risk of financial exclusion in rural areas is the possibility of withdrawing cash in local businesses. The Professor of Economic Analysis at the University of Valencia, Joaquín Maudos, who has prepared the report, stated that the problem is "complex" and requires a "combination of measures" according to the characteristics of each municipality, but positively valued the proposal of the CNMC. "Installing an ATM in a municipality of 50 inhabitants is ineffective and inefficient because the older population may not be familiar with that technology," he explained. Therefore, he advocated "a la carte" measures to solve these problems.