Almost 6,000 cruise passengers will arrive today at La Luz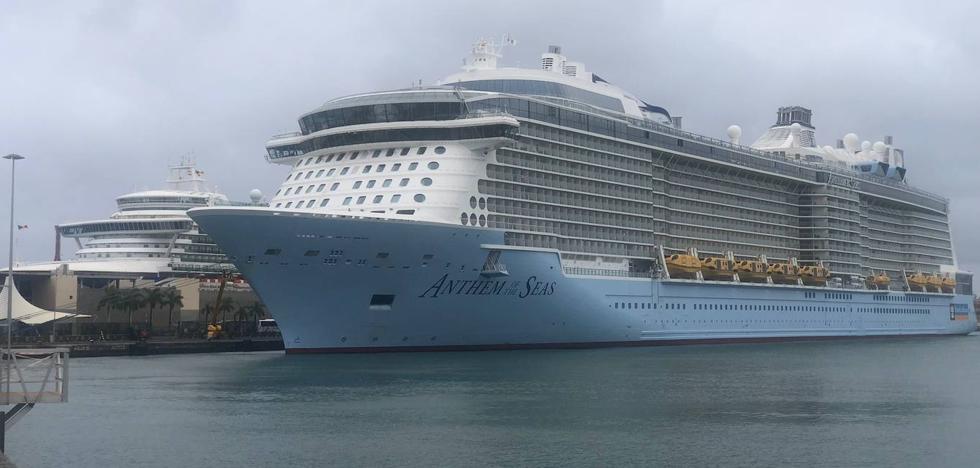 cruise ships
Today in Las Palmas what is known in jargon as 'fighting ships' will take place, which is the coincidence in departure, route and finish of ships of the two largest groups in the world, Carnival and Royal Caribbean
Near
6,000 cruise passengers arrived today at the port of Las Palmas when two large ships from the world's largest groups coincide at the Santa Catalina pier: Carnival and Royal Caribbean.
These two operations will close the 2021-2022 cruise season today.
The commercial director of the Port Authority of Las Palmas, Juan Francisco Martín, points out that what will take place tomorrow in La Luz is what is known as a
fighting ships, term by which it is known when two competing groups operate ships in the same destination with similar characteristics.
The two ships: the 'Ventura' of P&O (which belongs to the Carnival group) and the 'Anthem of the Seas' (Royal Caribbean) left the British port of Southampton on the same day, with about 3,000 passengers each; both are in Canarian ports, one in Lanzarote and the other in Tenerife, and both will converge in La Luz this Saturday.
Martín highlights the arrival of both today, which is a commercial opening day.
The city's restaurant establishments and businesses will benefit of passenger volume.
The president of the Port Authority of Las Palmas, Luis Ibarra, expresses himself in the same vein, stating that cruise passengers will animate the city's businesses this Saturday.
Both ships come from the United Kingdom, which in recent weeks and as a result of the problems that tourists from the country are having at the airports due to the
passport checks is registering an increase in the demand for cruises. Many British tourists suffer long queues and even miss their flights, which is why they are opting for the cruise that allows them to travel smoothly in this regard.