Almost 147,000 migrant minors live in Spain without papers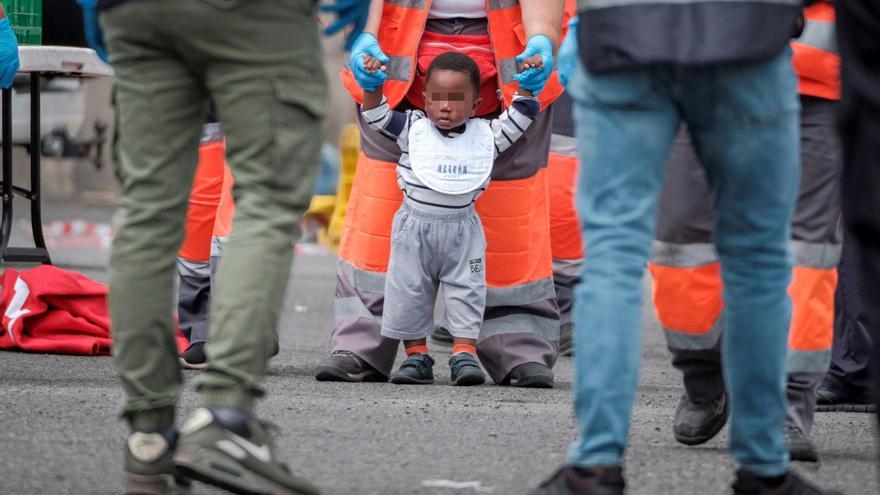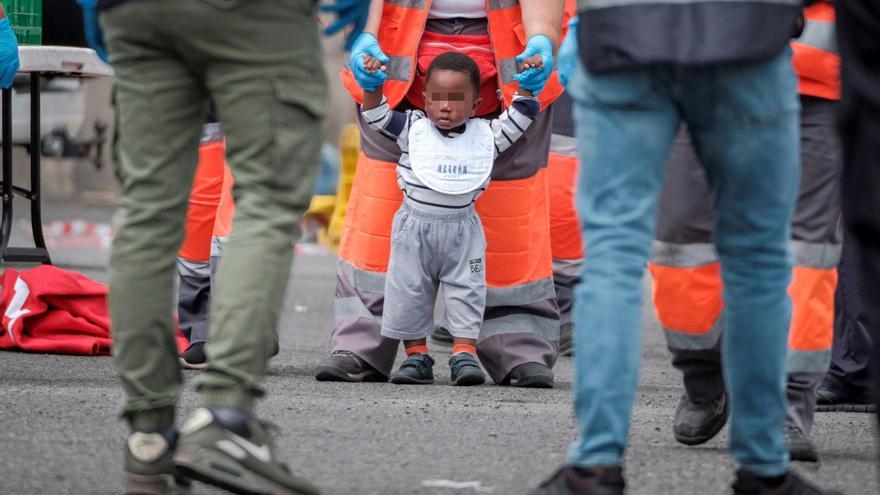 The NGO Save the Children and the Por Causa Foundation estimate that there are almost 147,000 children migrants in an irregular administrative situation living in Spain, of which 37.7% are between 0 and 4 years old and 19.4% between 5 and 9 years old. Thus, it indicates that one in five foreign children is in an irregular administrative situation in Spain.
In a report ('Growing up without papers in Spain') that was presented online this Wednesday, both NGOs have offered an updated and unpublished photograph of the magnitudes and characteristics of migrant children in an irregular situation in Spain.
According to Gonzalo Fanjul, co-author of the report and director of the Por Causa Foundation Research area, in statements collected by Europa Press, of the 721,556 migrant children living in Spain, 146,773 are in an irregular situation, which means that The irregularity rate of this population is 20.4%, that is, one in five migrant children in Spain is in an irregular situation, a percentage that rises to 45.5% in the case of children who come from South and Central America.
Thus, the majority of migrant children in an irregular situation come from South and Central America (71%). Colombia is the country of origin for more than 25,000 children, followed by Honduras (about 16,000) and Venezuela (almost 15,000).
For its part, children from sub-Saharan Africa have very little weight in irregularity. With some 310,000 migrant children – the highest by continent – the number of children in an irregular situation does not reach 19,000, yielding an irregularity rate of only 5.9%.
The only African country that stands out is Morocco, which accounts for almost 7% of undocumented children, although the relative impact of irregularity is minimal (4.2%) if the absolute number of children is taken into account (about 241,000).
Children from 0 to 4 years old, in particular, make up about 25% of the total population of regular migrants in that age group in Spain, but this age group concentrates one in three children in an irregular situation.
This overrepresentation of younger children could be due to two factors: the greater presence of Latin American nationalities, which present higher irregularity rates, and the absence of regularization measures for children born in Spain to undocumented parents.
Regarding the composition by gender, 52% of undocumented children are boys and 48% girls, a percentage very similar to that of those who are in a regular situation in that age group.
By distribution, the largest regions are those that concentrate the greatest number of irregular minors. Thus, Catalonia is the region with the most minors without papers (23.17%). It is followed by the Community of Madrid, with 20.04%, and the Valencian Community, with 13.61%.
Consequences
According to the director general of Save the Children, Andrés Conde, in statements collected by Europa Press, this population They "suffer" three times the vulnerability for being minors, for being migrants and for being in an irregular administrative situation.
Thus, your situation affects many areas of your life. In the first place, it precipitates them into poverty and social exclusion, since the migrant population suffers from poverty levels higher than those of the Spanish population. In fact, the probability of reaching poverty levels for Spanish families with children is 14%, compared to 48% in the case of parents of extra-community origin, since the latter have incomes of up to 50% lower, with more precarious jobs. Poverty is also more likely to occur in undocumented children due to the inability to access social assistance due to their irregular situation.
The second consequence of their situation is seen in their access to decent housing, since this is related to their parents' resources and the documentation necessary to complete the procedure. Your irregular situation makes it impossible to direct payments for household supplies or the granting of a bank guarantee for a rental, which leads them to have to share a home with people outside the family and very frequently facing overcrowded situations.
Likewise, the situation of these minors faces them with limitations in the educational sphere. These children have serious difficulties in accessing official exams, study certificates and public aid scholarships. According to the report, without these rights, their continuity in studies or access to work is "unviable" for these children. In the same way, they face "many difficulties" to access the non-compulsory educational system (Infant, FP or University), due to the impossibility of carrying out bureaucratic procedures.
It also affects their right to health. Despite the fact that Health in Spain is universal and free, the disparity of criteria of the autonomous communities when granting the health card means that many of these people do not have "real access". Furthermore, the "permanent fear" that irregular families are subjected means that they do not take their children to the pediatrician for fear of being deported.
They also do not have the protection granted by the Justice system, since when these children are subjected to situations of abuse or trafficking, for example, they face "very important barriers" to reach the Police for fear of being identified. and deported, and also due to the lack of documentary practice.
Methodology
According to NGO sources explain to Europa Press, this estimate has been obtained by calculating the difference between the number of minors registered in the register – Spain encourages the foreign population to register in the register to access health services and public education, regardless of the administrative situation of the person-, and the number of minors with documentation that demonstrates their regular situation.
In any case, to refine this calculation, the estimate takes into account not only valid residence permits (not expired), but also students with study permits, expired residence permits that are in the process of being renewed and asylum seekers pending resolution.