Almodóvar's self-fiction debuts in New York | Culture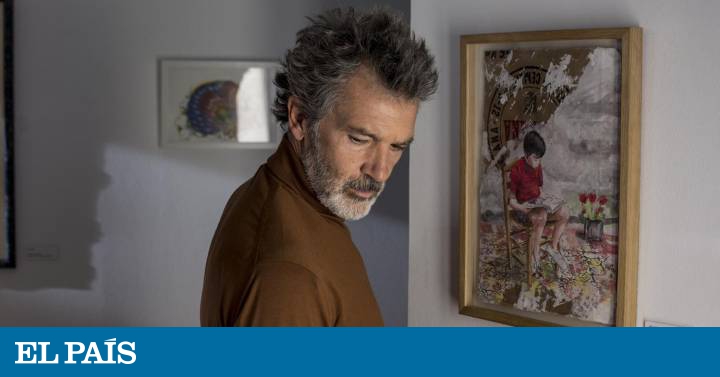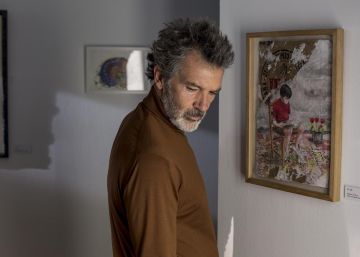 Pedro Almodóvar never tested heroin. But during the eighties he was surrounded by many friends hooked on drugs. It is, perhaps, the most dramatic example that the filmmaker uses to show the public how he tells his own life in Pain and glory. "I have made mine the memory of those around me," he says. The movie just debuted in the New York film festival at the Lincoln Center.
Pain and glory it is rather a fictional portrait of Salvador Mallo, an older writer and film director — interpreted by Antonio Banderas— who suffers from depression, social isolation, is a drug addict and fears he will not be able to make a movie again. "It's more Almodóvar than Almodóvar," says the actor from Malaga, "making this movie is the way he has to complete areas of that puzzle of his life."
Almodóvar explained during a colloquium after the screening that his life is actually told in the twenty films he made before, "it is reflected obliquely." Pain and glory, he says, is more intimate than any other, "a reflection of myself." Moreover, he highlighted the ability Banderas had to impregnate himself. "I saw myself imitating him in some moments of my life," he joked.
The director explained that memory is what defines the structure of the film, in a movement that he said reminds him of water flowing, "without gravity, without tension." He didn't want to make a movie of someone who complains because something hurts or because he feels lonely. His childhood thus appears naturally. And it is precisely that memory that rescues Salvador from the situation he lives.
"His dependence is not heroin," he says, "but making movies." Drug addiction also has a subtle element of suicide. That risk of dying does not matter to Salvador. "What saves him," he says, "is watercolor. Remember how he did it. That makes him feel the need to tell the story. " And as with the heroine, Almodóvar clarifies that he did not live as a child in a cave either.
"I know what he felt," he says, referring to the fictional character. Almodóvar recalled the experience he lived when his family moved to Extremadura. During the conversation at the New York festival he also made a small review of the influences he had as a young man. He cited the Mexican period of Buñuel and Antonioni, among others. He also said that he inspires "the best and the worst" in the day to day he sees.
Banderas, meanwhile, explained how Almodóvar was able to detect - and explode - the pain he suffered after the heart attack. The Malaga actor said he felt "used in a very beautiful way" in this reconciliation of the filmmaker's life. "Are we just the things we have done and said or are we also the things we wanted to say or do and we never said or did?" He concluded.