Almodóvar designs the poster for the New York film festival | Culture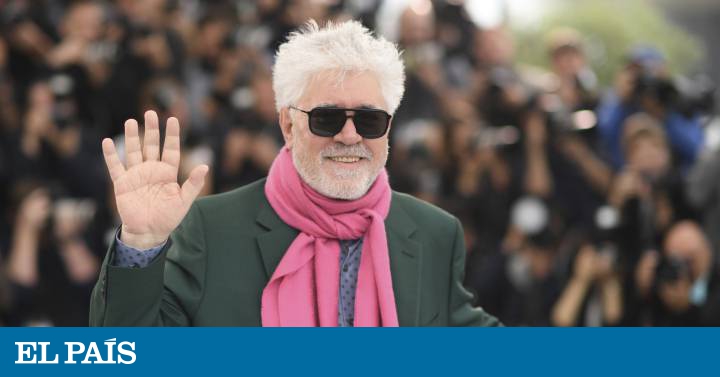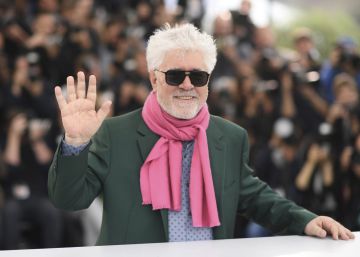 Pedro Almodovar and his last movie, Pain and glory, will be present at the 57th edition of the New York Film Festival, which will be held in the American city from September 27 to October 13. The Manchego filmmaker has also designed the poster of the event, which embodies its distinctive aesthetic. His film will compete with 29 other films, among which are Varda by Agnès, the posthumous movie of the French filmmaker Agnès Varda, who died in March at age 90, or The Irishman, the last work of Martin Scorsese.
The poster designed by the filmmaker shows a red flower on a black background and surrounded by spots of blue, green and purple, on which the name of the festival and the edition number are printed. The use of red in the main motif has been interpreted as a stamp of his own filmography, in which this color plays a preponderant role, or even as a nod from the director to his own artistic career.
"For the base of this year's poster of the New York Film Festival I used a photograph that I exhibited in the Marlborough Gallery. The colored spots on which the text is are reminiscent of an animated sequence that appears in my last film, Pain and Glory, although for this version I have chosen less bright colors, "the filmmaker explained in the press release issued by the festival.
Two other films directed by Spaniards, I freed, from the Catalan Albert Serra, Y Or that burns, from Galician Oliver Laxe, are among the thirty jobs that will compete for an award at the Lincoln Center in New York.
The director of the selection committee of the contest, Kent Jones, has argued that "it is increasingly difficult for anyone to make films of true ambition anywhere in the world." Hence, I especially recognized the work behind the films that will go to New York: "They are the result of artists behind the camera who fight on multiple fronts to realize a vision and create something new in the world."