Almeida predicts that Madrid will host a Games in the farewell to the Olympic team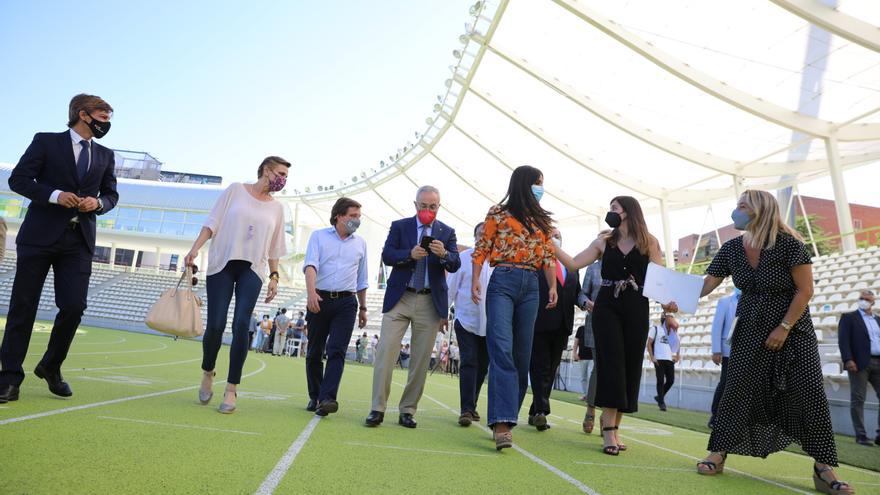 The mayor of Madrid, José Luis Martínez-Almeida, and the deputy mayor, Begoña Villacís, have fired this Monday the Madrid people selected to compete in the Olympic and Paralympic Games in Tokyo 2020 that are disputed this summer after the postponement last year due to the pandemic of the COVID-19.
In this act, Almeida has predicted that the "golden age of Spanish sports is going to be prolonged" and has assured that Spanish sport "is in very good health", according to the City Council in a statement.
"Since Barcelona 92 ​​there has been an explosion in the quality of athletes, which has been accompanied by the appropriate federative structures and the support of the sponsorships, which is essential, "added the councilor.
Despite having an extraordinary candidacy, Almeida said, Madrid has not yet hosted the Games, but he trusts that if you work along the same lines it will be achieved because "Madrid deserves an Olympic Games".
For her part, the vice mayor has asked the athletes to get involved with the children of Madrid because they are "their source of inspiration" and has emphasized women's sports, referring to the municipal sports program 'Girls, sport makes us powerful ! ' dedicated to encourage sports practice among girls, especially between the ages of 12 and 14 so that they do not abandon the sport.
Spain has 321 athletes, 184 men and 137 women classified for the Tokyo 2020 Games edition. The sport with the highest number of representatives will be athletics with 55, followed by swimming, which will have 45 participants.